Mr. Donnelly Gives Inside Look at Military Life After Basic Training
For two and a half months, Mr. Donnelly woke before the crack of dawn, was broken down to the core, rebuilt and was pushed to his limits. His mental, physical, and emotional capabilities were put to the test with vigorous daily schedules, demanding Sergeants and the longing for his family.
Over the summer Mr. Donnelly traveled to South Carolina for Basic Training as a specialist in the Army National Guard's Band, playing the clarinet.
Being so far from home, his family was always in the back of his mind. This was the first time he had not been able to talk to his wife and son everyday. The only contact was old fashioned mail, with no cell phones or visual contact.
"This part of my summer was the most difficult part of my training," he says. "Coming home, it felt like my son was a year older and it was different seeing my wife." Although he was thinking about his family while he was gone, he was also focused on his training.
During his time in South Carolina, he developed a strong camaraderie with people across the country and his perspective broadened on all persons in the military. "I have a lot more respect for what soldiers do," he says.
Although Mr. Donnelly won't be in live combat, that doesn't mean he sees himself as not an actual soldier. "I enlisted to serve my country," he says. "I'm a soldier first, then in the band."
The days in training gave Mr. Donnelly a glimpse of what everyday life in the military looks like. "We were awake at four a.m., physical training for two hours, eat, then had morning training," he explains. "We had lunch then another training session, dinner, and bedtime was usually nine or ten p.m." 
At his Basic Training, Mr. Donnelly was in the student position, unlike his teaching role he has at La Salle. One of the responsibilities of the Sergeants is to break down the soldiers and build them back up how they want them. Mr. Donnelly's Unit Drill Sergeants were Drill Sergeant De La Pina and Drill Sergeant Orosco.
From Mr. Donnelly's perspective, it was the soldier himself who decided what their mindset would be. "The training was pretty simple, as long as you showed up with the right attitude," he says.
Serving in the military band lets him do what he loves. He has been playing since 4th grade and since then his clarinet has been such a big part of his life and continues to impact him. "Without my clarinet, I wouldn't have the ability to do anything, to express my individuality," he says.
Oregon has just one military band, the 234th, which Mr. Donnelly is now a member of. The 234th has 180 gigs a year, resulting in a lot of playing time. All five branches of the military have their own songs and play at any events that support military efforts. "The purpose is to perform for funerals, ranking up, the President arriving in Oregon, and mobilizations," Mr. Donnelly says.    
He hopes that his story inspires others to continue to have music a part of their life and shows one option that the military offers. For anyone who is considering or has their mind set on being in the military, "make sure you are fully prepared," he says. "Mentally understand that you're there to serve your country in peacetime and wartime."
The military life is not for everyone, but Mr. Donnelly believes he got a taste of it during the summer. Being in the 234th Army National Guard Band lets him be a part of a whole new community and support all persons in the military through his beloved clarinet.

About the Contributor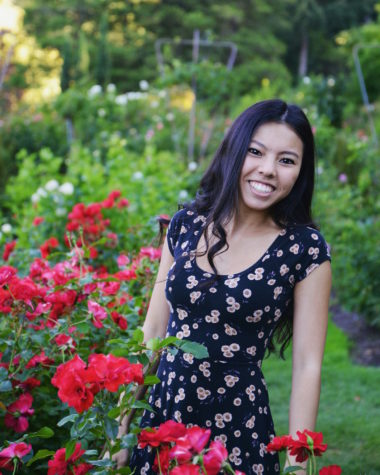 Emrie Good, Editor
Emrie Good is a senior at La Salle. Her favorite dogs are German Shepherds and she likes being involved with the social events at La Salle. Her favorite...