Carrie Coleman, 2015 Educator of the Year, to Give Heroic Vow Speech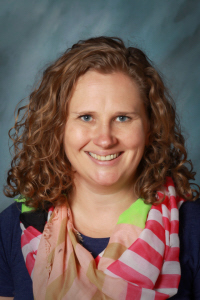 At the start of this school year, Ms. Carie Coleman was awarded Educator of the Year by her co-workers. This achievement means that she has embodied the Lasallian principles, and both the students and faculty look up to her and view her as an example. As part of this honor, Ms. Coleman will be giving a speech at the Heroic Vow assembly on November 18, highlighting her own personal vocation story.
Ms. Coleman has been a teacher in the science department at La Salle for seven years.  In that time, she has become a big part of the La Salle community and is now helping coach cross country and track in addition to her teaching duties.

Mr. Kuffner explained how the educator of the year award is chosen: "The educator of the year is selected by a vote of the faculty and staff," he said. "At our closing prayer service last year, we collected nominations and put them to a final vote when we returned for this school year."  The educator of the year gets their own parking spot in the front of the school and the chance to share their vocation story at the Heroic Vow assembly.
Ms. Coleman has a great personality and is looked up to by many students and staff members. When asked about her teaching style and if she had a mentor or someone she looked up to when it comes to teaching, Ms. Coleman said that "freshman year in college I had a professor named Dr. Houck and she was my biology teacher. She was engaging, energetic, nerdy and I resonated with her — she is my ideal teacher. She was so gifted and I took 6 different classes from her and that's how much I enjoyed her."
When students were asked about Ms. Coleman, the responses were always positive. Students consistently report that Ms. Coleman cares for all her students, she is very easy to talk to, and is always welcoming.
"She's like a mom, always there to help," senior Aubrey McGraw said. "I can talk to her about anything."
"Coleman is very enthusiastic about her teaching," senior Kennedy Shuell said. "Also, she cares if we understand the material or not."
Ms. Coleman is also known for her amazing attitude and spunky personality, and she always knows how to put a smile on everyone's face.
"She's fun and plays fun games to help us understand the material we are learning." senior Taylor Westermeijer said. Ms. Coleman cares about her students understanding the concepts she's teaching, and she wants to help everyone get the best grade possible.
"I love her," sophomore Matty Karcsay said. "She is always great in class and is an incredible person."
Over Ms. Coleman's 7 years of teaching at La Salle, she has had a huge impact on the community. She supports her students academically, athletically and socially, and her presence and style of teaching has made a big impact on her co-workers.
***
What's your favorite thing about Ms. Coleman? Let us know in the comments below!
About the Writers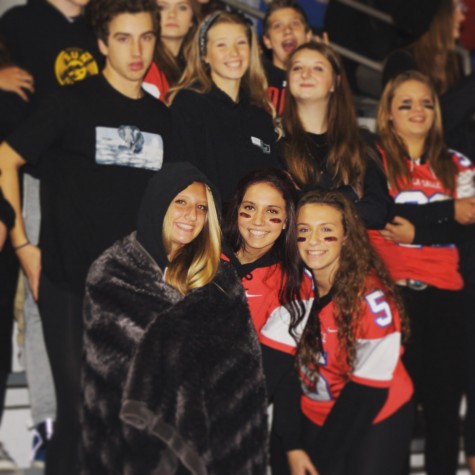 Aleah Goodman, Staff Reporter
Aleah Goodman is a junior at La Salle. She enjoys playing basketball and hanging out with her family and friends. Aleah wants to go to college either in...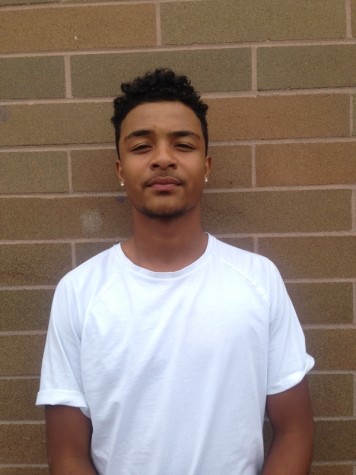 Jhevon Lancaster, Staff Reporter
Jhevon Lancaster is a senior at La Salle Catholic College Preparatory. In his free time, he enjoys playing basketball and football with his friends. He...