Women's Fall Fashion at La Salle
*****As the new school year starts, the season begins to change and so does the clothing. Instead of wearing your typical short sleeve shirts and tank tops, you can easily switch those in for a nice warm sweater or jacket for this windy weather. With the fall weather coming back, you can begin to see the different trends of the cooler season starting to come in. Here's a look at how they have started to appear here with female students at La Salle:
 Jeggings are an easy and school appropriate way to be comfortable but still stylish at the same time. They are a great option because they fit all shapes and sizes and flatter anyone.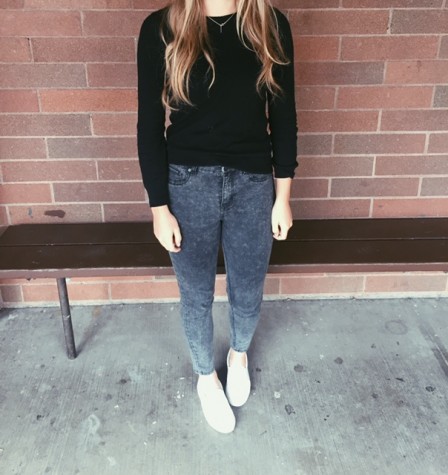 Rachel is wearing grey jeggings, white Vans and a black long sleeve shirt with a necklace to finish the look.
***
Sweaters are a staple piece to wear during the fall season. They are easy to pair and you can also wear them with other accessories. Here at La Salle you see people pair their sweaters with either a scarf, a vest, or just by itself.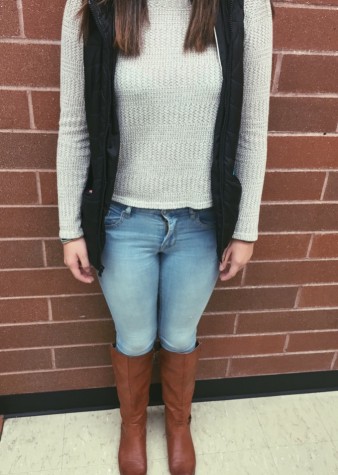 Virginia is wearing a cream colored sweater and paired it with a black vest, blue jeans and brown knee-high boots.
***
Another trend is wearing sneakers for those days when you want to be comfortable but still look good. Many popular sneakers are: Converse, Nike, and Adidas. These are all relatively affordable and go along with almost any outfit.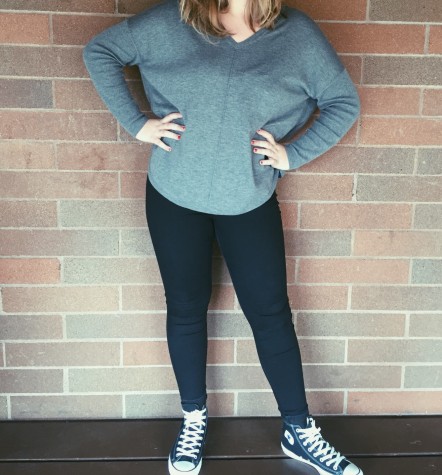 Rose is wearing black and white Converse sneakers, black jegging pants, and a gray sweater.
***
One final trend that you might see here at La Salle is layering with flannels. Flannels can be worn in many different ways, like worn over a shirt for extra layers, around your waist, or even just worn by itself. They come in a lot of patterns and colors and are comfortable for a typical school day.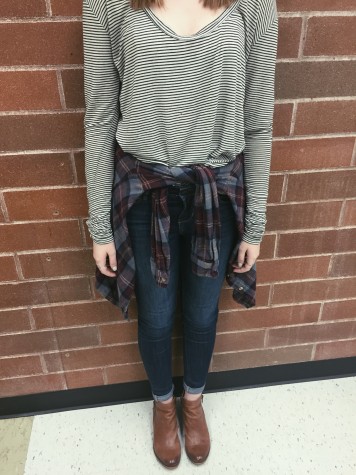 Annie is wearing regular dark wash jeans, brown boots, a stripped long sleeve shirt, and she finished the look by tying a flannel around her waist.
***
What are your favorite fall fashion pieces of clothing? Let us know in the comments below!
About the Contributor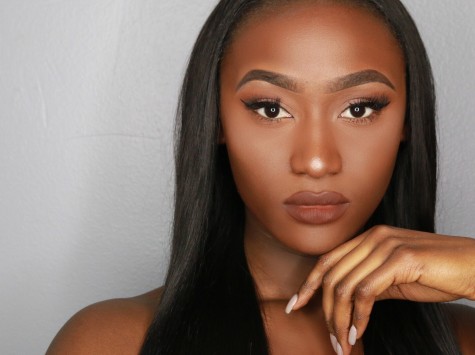 Bentina Kouadio, Staff Reporter
Bentina Kouadio is a junior at La Salle. She likes going out with friends, exploring new things, listening to music and photography. Her favorite thing...