Men's Fall Fashion
Within the first few weeks of school, people usually tend to bring out their best outfits. Now near the end of October, there is much in store for fall fashion. The cold weather, cloudy skies, and messy leaves bring the warm sweaters, scarves, and thick coats. Along with these types of outfit choices, you can never forget your most useful Columbia and North Face rain jackets. They can be found at any outlet or retail store for a reasonable price. A few major trends that have surfaced for Lasallian boys are older jackets on top of a hooded sweatshirt. Following up this outfit is a clean pair of Levi's jeans; usually they're 501's or 511's.
This is a hooded sweatshirt followed up with a green older looking type of jacket. You can wear these outfits with a black pair of jeans and a clean pair of Vans.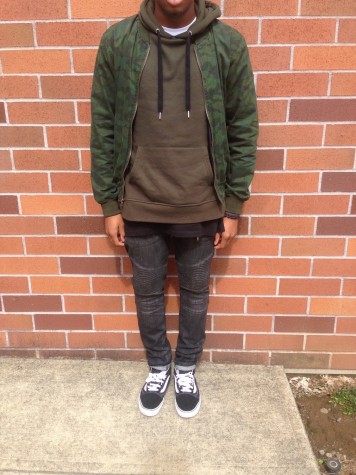 ***
If you're unaware, 90's esque jackets are coming back and they're coming back with style! These jackets tend to usually have that 90's "starter jacket" type of look. You can throw this on over any type of hooded sweatshirt with a nice pair of jeans. You can complete this outfit with a nice pair of Vans or Converse. This style isn't for everybody, but it seems it has made its comeback.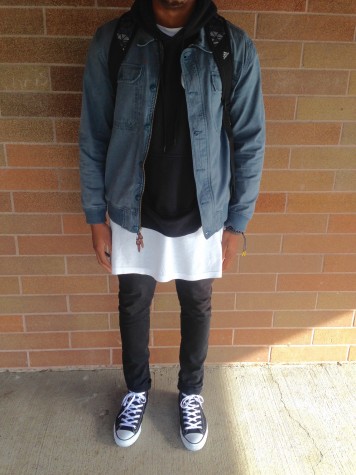 ***
Another big trend that has surfaced for boys this fall season has been flannels. Just as every one has once worn, flannels have come to be quite popular. You can find these types of flannels at any clothing store such as H&M, Forever 21, and many more. If you're ever looking to throw something comfortable on to make it through the day, you can never go wrong with a clean flannel.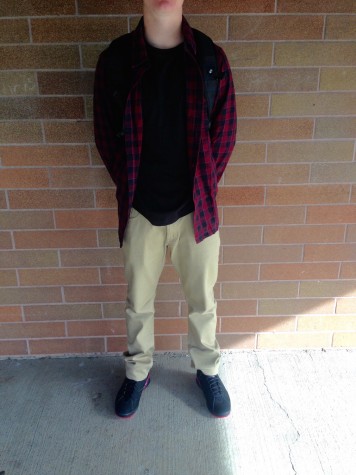 ***
The North Face jackets can be worn with a long t-shirt (most of the time the same color), a clean pair of dark jeans, and Nikes.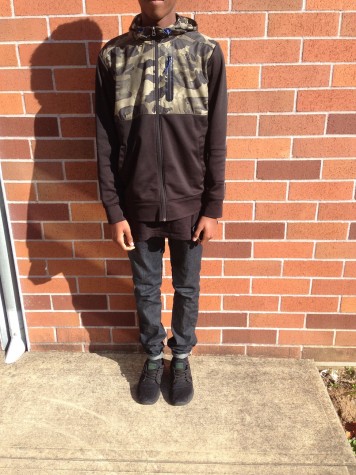 ***
Columbia Sportswear jackets can be worn either zipped or unzipped. Underneath these jackets, you can wear any type of t-shirt with a clean pair of jeans and black Vans. Nikes work just as well.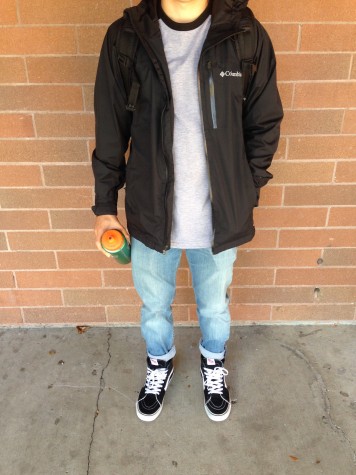 ***
What are your favorite pieces of clothing to wear during the fall? If you have a good idea in mind, let us know in the comments below.
About the Writer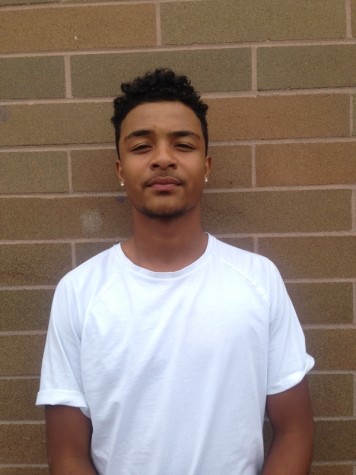 Jhevon Lancaster, Staff Reporter
Jhevon Lancaster is a senior at La Salle Catholic College Preparatory. In his free time, he enjoys playing basketball and football with his friends. He...