Reflecting on Four Years at La Salle
With less than two weeks left, seniors at La Salle are full of excitement and anticipation, but are, at the same time, reflecting on their years of high school. During four years at La Salle, students experience many new things that cause them to change and grow. So many things happen that make all of us become new people after four years of learning new things, participating in events, making new friends, losing friends, and much more. Here is what a few seniors had to say as they near completion of their final year of high school.
After four years of high school, seniors come away with many insightful pieces of advice and stories of learning experiences they have to share. When seniors Andrea Thielen and Sally Castaneda were asked about an important lesson they learned over the years, they replied with these following insightful pieces of advice:
When asked about an important lesson, Andrea spoke about trying new things: "The most important lesson I have learned in high school was to always be open to new experiences. Especially during freshman year it can be challenging to make friends and find people with similar interests, so it is helpful to try out different sports and activities that you are even a little bit interested in."
She adds, "Your high school experience only lasts four years, so I recommend that you make the most of it and spend as much time as you can with your friends." The four years will go by surprisingly quickly, so it is important to take advantage of all the chances you get to try something new and to spend time with your favorite people.
Sally Castaneda replied to the same question, adding: "In my four years at La Salle, I have learned that pleasing everyone is impossible, and making mistakes is inevitable. What is important is that you know who you are, and do what you need to do to succeed, and that the way that you handle your mistakes defines you far more than the mistake itself does." Bouncing back from mistakes in a positive way is important; over the four years, everyone makes mistakes, whether it be with friendships or in relationships.
When asked how they have changed over the four years of high school, Andrea said, "The main way I have changed since freshman year is that I am more confident with the person I am. I have realized that being yourself allows you to genuinely connect with people and make friends who will last a lifetime."
Sally had some helpful insights as well, speaking about how she has become more comfortable with who she is as a person: "The main way I have changed since freshman year is that I feel like I have definitely become more comfortable with myself and solidified in my beliefs and the kind of person I seek to become." Over the four years, it is inevitable that you will become more comfortable with yourself. Senior year will most likely be the best of the four years because of how comfortable you are with yourself by the fourth year and because of how many good friends you will have made.
Across the board, most everyone that goes on the junior retreat, Journey, loves it. Without giving too much away, Journey is the time when you become the closest with your class. When asked about her favorite experience at La Salle, Andrea spoke about her experience on Journey: "One of my favorite experiences at La Salle was going on Journey my Junior year. This retreat really allowed me to get to know my classmates on a deeper level and connect more with other people besides my close friends."
*Seniors: Have any funny experiences or stories from your four years? Share them in the comments below!*
Creative Commons photo source: https://www.flickr.com/photos/rachelpasch/2405915548/in/photolist-
About the Contributor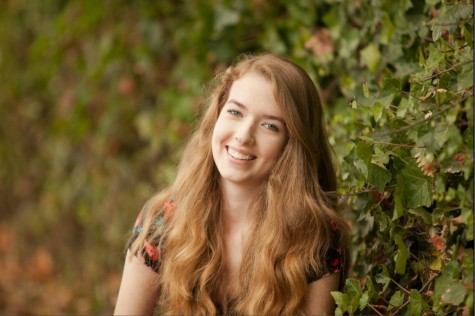 Catherine Rose, Staff Reporter
Catherine Rose is a senior at La Salle Catholic College Preparatory. She is interested in painting, drawing, and most other forms of art. She also enjoys...