Why Portland? Hawthorne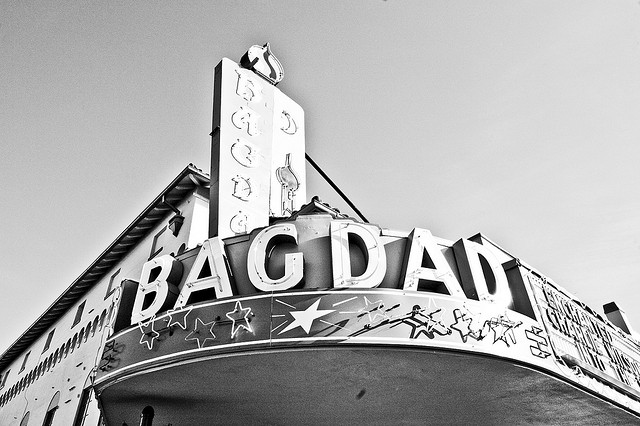 In our ongoing series —Why Portland?— the La Salle Falconer staff profiles all the interesting and unique things about the City of Roses.
Hawthorne Boulevard is an iconic attraction in Portland. It's full of shops, popular places to eat that almost everyone from Portland has heard of or been to, and all sorts of interesting people and things to see. From waffles to frozen yogurt, second hand clothing shops to boutiques, Hawthorne has it all. Keep reading to find out about the diverse selection of places you can visit next time you take a trip to the much loved Hawthorne Boulevard.
Shops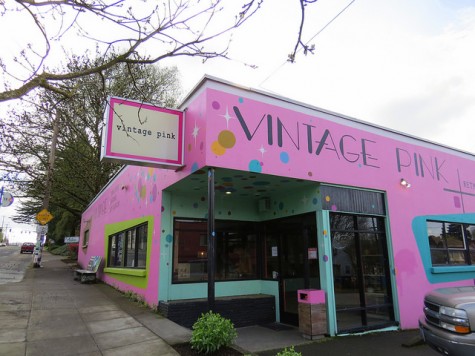 Creative Commons photo source: https://www.flickr.com/photos/whistlepunch/13661736863/in/photolist
Clothing:
Whether you're looking for used clothing items or a high end clothing option, Hawthorne is the place of you. For second hand shops, try the Red Light or Buffalo Exchange; Red Light is great for band t-shirts, crazy Halloween costumes, and all sorts of shoes, and Buffalo Exchange is the best place to get inexpensive cute clothing and jewelry. If you're looking for more high quality clothing, try the Sloan Boutique or American Apparel. Sloan Boutique is good for very feminine options, as well as accessories, like belts and shoes. American Apparel also has very high quality clothing that all have the same distinct style. One unique aspect of their clothing is how certain specific patterns are used for different clothing items; if you really like one pattern, you could buy a dress, pants, and a shirt in with the same design on each one.
Locations:
Various Shops:
If you're interested in checking out random items, whether they be vintage to brand new things to comic books, you could check out one of these various shops.
If you enjoy looking at unique, vintage things, House of Vintage is a large store filled with everything from furniture to clothing to old records. Another option would be Vintage Pink, which has mostly furniture as well as different various items that they collect second hand. Lastly, for used items you could try the classic Goodwill, which contains the best of the things that Goodwill receives from the random donations they receive from everyday people.
If you are looking for newer items like cards, handmade jewelry, stuffed animals, socks, wallets, etc., try Presents of Mind. This is a fairly large store with a large selection of different interesting items to look at. For a similar selection, check out Momento, which is a tiny bit smaller but still is worth a stop.
Last but not least, if you like books, graphic novels, or comic books, you could try one of two places: Powell's Books on Hawthorne or Excalibur Books & Comics. Powell's Books on Hawthorne has, of course, a wide selection of new and used books and features The Fresh Pot, a corner of the store where one can get a cup of coffee during their visit to the store. If you are more interested in comic books, try Excalibur Books & Comics that has endless rows of comic books as well as shelves of eye catching graphic novels.
Locations:
Restaurants, Foods, Drinks
Food:
One of the more recent additions to Hawthorne's wide variety of places to eat is Little Big Burger. If you're looking to eat more of a snack than a full meal, try this place with smaller serving sizes that has both vegetarian and meat options. They also serve large portions of fries. If you're interested in a new type of food, try Chez Machin, a French style crepe restaurant. This place is easy to spot because of the Eiffel Tower statue on top of the building. They offer a wide variety of crepes that each have ingredients like onions, potatoes, and bacon. If you don't feel in the mood for crepes, they also have some sandwich options.
Chez Machin Menu: http://www.chezmachin.com/#!menu/c21ei
Little Big Burger Menu: http://www.littlebigburger.com
Locations:
Drinks:
If you're a coffee lover, try either Starbucks, Powell's Books on Hawthorne, or Peet's Coffee & Tea. Powell's Books on Hawthorne is good for you if you like reading while you drink your coffee, and if you're addicted to the distinct taste of Starbucks, you can enjoy their coffee at the corner of 37th and Hawthorne. But be prepared, there's always a bit of a wait! Peet's Coffee & Tea is also a great place to go if you enjoy their unique blends of coffee.
Powell's Books on Hawthorne: http://www.powells.com/locations/powells-books-on-hawthorne/
Locations: 
Dessert:
If you like different types of ice cream, there are several options on Hawthorne. Ben and Jerry's offers high quality ice cream but it is more expensive than the other option, Swirl Frozen Yogurt, which is located right across the street. With Swirl Frozen Yogurt, you can add whatever toppings you like with whatever amount of Frozen Yogurt you want, similar to Menchie's in Clackamas. Ben and Jerry's has more unique flavors but does not have the feature of you being able to serve yourself.
Ben and Jerry's Menu: http://www.benjerry.com/hawthorne
Swirl Frozen Yogurt: http://www.swirl-frozenyogurt.com
Locations: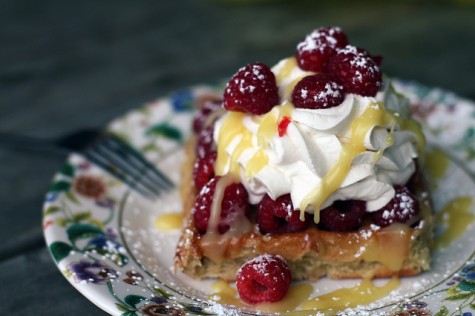 Creative Commons photo source: https://www.flickr.com/photos/sito_/5902514407/in/photolist
Popular Places to Eat:
The Waffle Window is one popular place you can try for all sorts of different kinds of waffles. Their selection varies from the simple Peanut Butter Chocolate Dipped Waffle to the more complex Spicy Bacon Cheddar Jalapeno Waffle. They have a wide selection from sweet waffles to more savory ones. To go with the waffles, they also sell coffee and different types of lemonade.
The Waffle Window Menu: http://wafflewindow.com/food/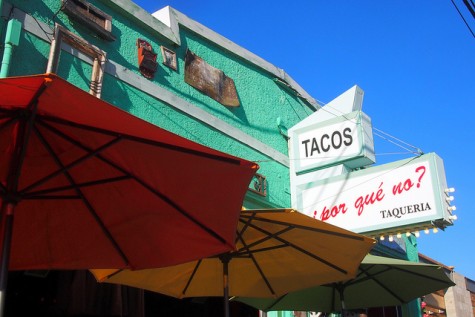 Creative Commons photo source: https://www.flickr.com/photos/ppix/15277302485/in/photolist
¿Por Qué No? is another popular restaurant that has a focus on supporting the local economy, using local meats and fish, and remodeling using recycled materials. Their selection of Mexican food includes a wide variety of relatively inexpensive tacos and salads, along with other types of Mexican foods. They also provide a kid's menu with many inexpensive items, and vegetarian options.
¿Por Qué No? Menu: http://www.porquenotacos.com/el_menu.pdf
Locations: 
Entertainment
Movies:
Two places that you can go to see movies would be the smaller, inexpensive Cinemagic Theater and the well known Bagdad Theater. The Cinemagic Theater has one screen for movies and a wide range of drinks and snacks to choose from. The Bagdad Theater is somewhat of a landmark in Portland, with its iconic sign and popularity. For minors, though, a parent or guardian is required to see any movie.
Cinemagic Theater: http://www.thecinemagictheater.com
Bagdad Theater: http://www.mcmenamins.com/219-bagdad-theater-pub-home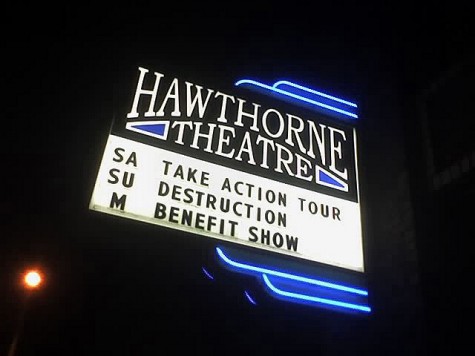 Creative Commons photo source: https://www.flickr.com/photos/sgodt/3386338767/in/photolist
Music:
One somewhat well known concert venue would be the Hawthorne Theater. Located on Cesar Chavez and Hawthorne, this smaller concert venue provides a more intimate way to see artists that range from pop to alternative.
To see who's playing, click here: http://www.hawthornetheatre.com
Locations: 
***
Have any other places you like to visit on Hawthorne? Comment below!
Photo Source: https://www.flickr.com/photos/thomashawk/3102568058/in/photolist
About the Writer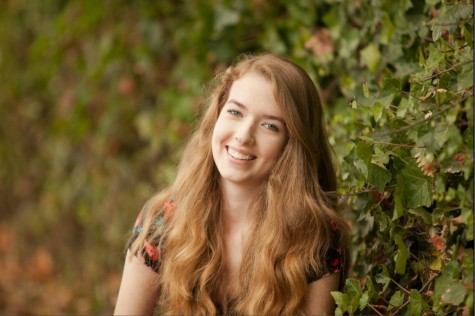 Catherine Rose, Staff Reporter
Catherine Rose is a senior at La Salle Catholic College Preparatory. She is interested in painting, drawing, and most other forms of art. She also enjoys...