Nation at a Glance: Baltimore Riots, Obergefell vs Hodges, and Bruce Jenner
Baltimore Riots
Following the controversial death of 25-year-old Freddie Gray, the city of Baltimore has erupted into a frenzy of outrage, violence, racial disputes, and riots. Gray was arrested on April 12th after making eye contact with a police officer and running. The police began to chase Gray and eventually caught and arrested him. While in police custody, he suffered a spinal injury as well as a damaged voice box, the details of which have been unavailable to the public, and died on April 19th.
The unusual and suspicious circumstances of Freddie Gray's death have only further angered a nation that seems to be slipping into habits of police brutality towards black citizens. What seems to be an even worse version of what happened in Ferguson last summer, the city of Baltimore has responded to this situation with unrecognizable violence.
This kind of violence isn't unfamiliar to the city of Baltimore as they have spent $5 million over the last four years in order to settle police brutality disputes. Unfortunately, the riots taking place as a result of Gray's death are worrisome for a nation that is presumably free and equal. Stores have been burned and looted, rocks pelted at bystanders, fires set in the streets, and hoses cut off of firetrucks trying to save the city. The once peaceful protests have quickly turned into destructive riots that have ignited millions across the nation.
Although curfews have been lifted, the city of Baltimore is still on edge. However, these tensions have been curbed slightly due to the indictment last Friday of the six police officers involved in Gray's arrest.
Obergefell vs Hodges
On Tuesday, the Supreme Court heard the Obergefell v. Hodges case that could potentially change the course of history involving gay marriage in America. Though the final results of the case will most likely not be released until June of this year, citizens across the country have been up in arms over this most controversial subject.
The case deals mainly with two constitutional questions:
Does the 14th Amendment require a state to license a marriage between two people of the same sex?
Does the 14th Amendment require a state to recognize a marriage between two people of the same sex when their marriage was lawfully licensed and performed out-of-state?
The four parts of this case represent the four challenges to same-sex marriage bans in Kentucky, Tennessee, Ohio, and Michigan. After years of states passing marriage equality amendments to their constitutions, the federal government has finally decided to respond to the ever-growing controversy of same-sex marriage.
The goal of this case is to require every state to recognize same-sex marriage as a legitimate union that carries over to money, benefits for families, and death certificates. It is unclear whether or not the Supreme Court will lean towards the side of marriage equality, but our country is without a doubt headed towards permanent change.
Bruce Jenner
Already one of the most famous celebrities in America, Bruce Jenner has received even more attention this year as he has officially come out as a transgender woman. Jenner has been famous ever since he won a gold medal for the decathlon in the 1976 Olympics. Since then, he has starred on the hit reality TV series "Keeping Up With the Kardashians" with his wife Kendall and seven children.
Bruce Jenner and Kris separated in 2013 and finalized their divorce in March of 2015 due to irreconcilable differences. Little did the American public know that this separation rooted from Bruce's struggle with his gender identity. His struggle with gender dysphoria can be traced back to his youth. According to his interview with Diane Sawyer, he has crossdressed his entire life and even began to make the transition from male to female in the 1980s when he underwent hormone replacement therapy. He was planning to return to his family as a woman, having his kids refer to him as "Aunt Heather," but when he met Kris Kardashian, he stopped the treatments.
Jenner prefers to still be identified as male until the transition is complete and will reveal his new name when he publicly debuts. He says that he has never been attracted to men and actually identifies himself as asexual (meaning he considers himself without a particular sexual orientation) at the present time. He also believes that life as a woman is more of a mental state of mind rather than physical state of being and has therefore undergone a few cosmetic surgeries but not gender reassignment surgery.
Bruce Jenner's transition will be the subject of an eight-part documentary starting in July 2015. He is very open about his identity, believing that it is not something to be hidden. Jenner is now considered as the most famous openly transgender American. Many in the LBGTQ community are hoping that his transition will bring acceptance to the American people involving gender identities and orientation.
Creative Commons photo source: https://www.flickr.com/photos/[email protected]/16679306554
About the Contributor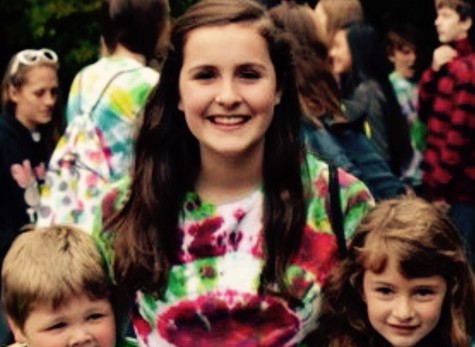 Delaney Miller, Staff Reporter
Delaney Miller is a sophomore who plays on the volleyball and basketball teams. She loves sports, playing the piano, and traveling. Her favorite restaurant...