Evolution of High School Fashion
Fashion from the 1920s to today has changed drastically, but some old fashion has made a come back. Here is a look through the decades of high school fashion.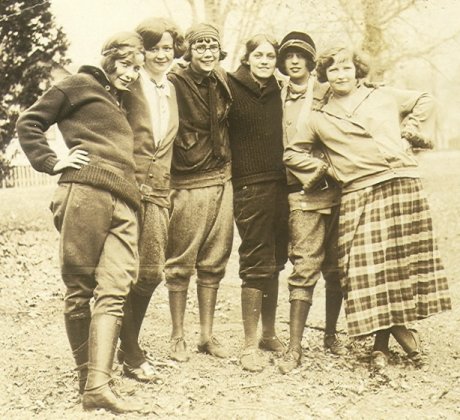 In the 1920's, high schoolers were not yet referred to as teenagers, but either children or youth until the age of sixteen. Typical high school fashion in the 20's consists of loose, dropped waisted, knee length skirts, bright colors, and a variety of different types of hats. Flats or small heels would be commonly worn.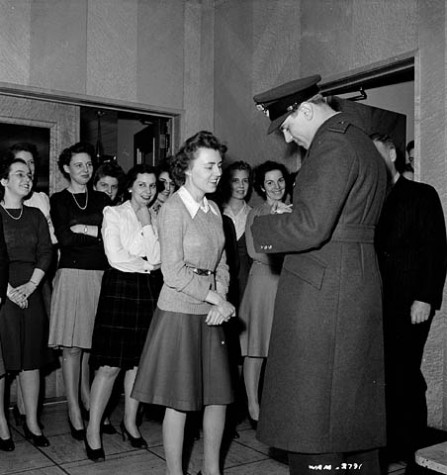 During the 1930's, fashion for high school girls started moving to calf length dresses instead of knee length skirts. Depending on the family's wealth, some teenagers would wear silk garments on special occasions, while others just wore their everyday outfits.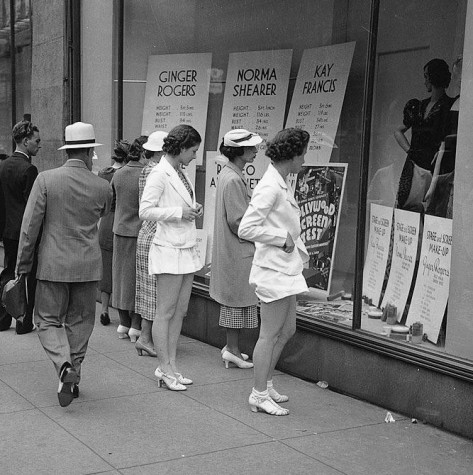 By the 1940's, high school girls now began  to be defined as teenagers, no longer children. The fashion is all about silhouettes and the shape of how the clothing fits. Many high schoolers were wearing outfits that gave them an "hour glass shape". This means broad shoulders, small waist. There were specialized clothes designed to fit the look a teenage girl would want to achieve.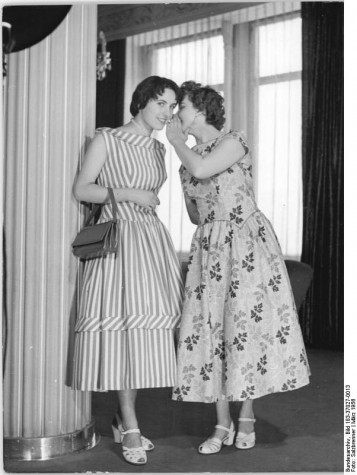 In the 1950's, a big part of fashion was influenced by music, for example "White Sports Coat" by Marty Robbins and "Blue Suede Shoes" by Elvis Presley. Full skirts, petticoats, and capri pants were the most popular at this time. For teenage girls, full skirts were the most commonly found throughout the school.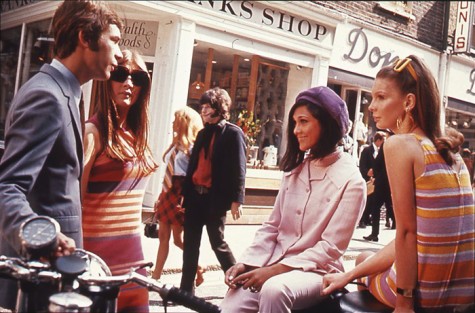 Short sleeve high neck shirts, low slung straight legged pants, and wide contour belts was a common everyday outfit in the 1960's. Jeans were worn by teenagers, but not as often as they are worn today. By the end of the 60's, the "hippie" fashion that peaked in the 70's started to become a mainstream trend.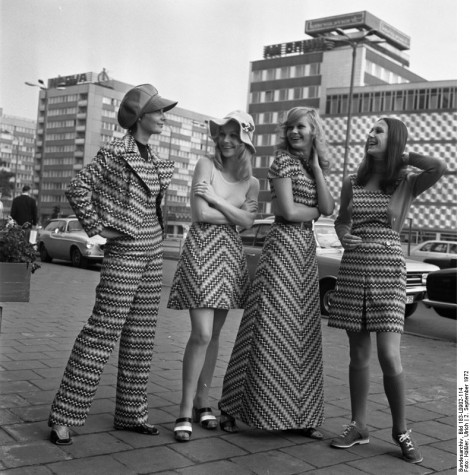 The 1970's was a time of bright colors, various clothing patterns, and headbands. The "hippie" look being at its highest peak in fashion consists of Native American dresses, sheer white outfits, tapestry printed dresses, and buckskin vests. These were the normal outfit choices of pretty much every high school girl at the time.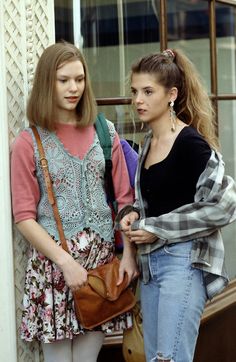 Fashion started to turn to outfits containing many accessories such as sunglasses, bangles, and hoop earrings. In this decade, all clothing items were brightly colored. In the late 80's, "Cosby sweaters" were very popular. Closer to the 90's, baggy clothes were starting to become the main fashion.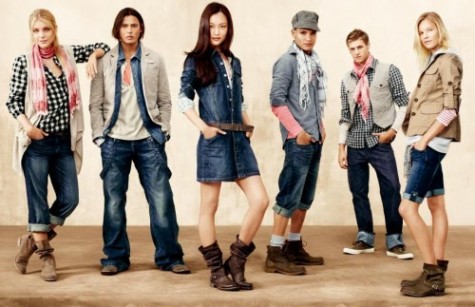 In the 1990's, crimped hair started to be the everyday hair style. To accompany this big hair, high school girls would wear jelly shoes, bandanas, overalls, chokers, and many other accessories that aren't very common today. One outfit that was particularly popular was multiple clothing items made of jean material. High schoolers would wear jean jackets, jean pants, and maybe even a jean button up shirt very often.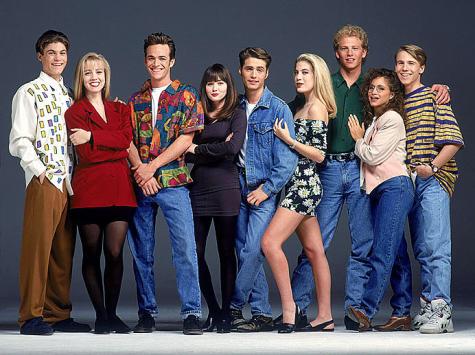 The 2000s brought denim skirts into the main high school fashion trend. For tops, Juicy Couture jackets were worn by almost everyone. These comfortable, sweat jackets were sometimes worn with matching sweat pants. Other teenagers would wear bright colors, such as oranges and yellows, which aren't as popular today.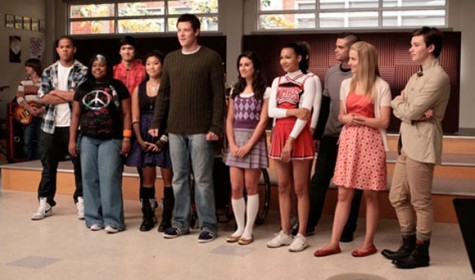 Closer to us today, in 2010 fashion consisted of scarves, button up shirts, cardigans, and belts that weren't very necessary. During this decade, denim capris were no longer popular, but high school girls moved on to denim shorts with knee high socks. These fashion trends are still popular five years later.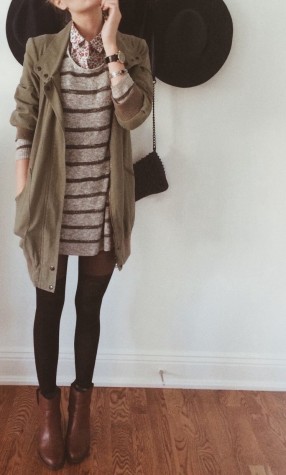 Today, in 2015, old fashion trends from decades ago are beginning to come back. High school girls are beginning to dress more professionally. Army jackets, big sweaters, collared shirts, denim jackets, and flannels are seen everyday around high schools. Bringing back the 70's, patterned pants with a flare at the bottom are beginning to be the main style again. Knee high socks began in 2010, and stayed fashionable. They are commonly worn with black or brown ankle high boots.
***
Which decade of fashion do you think was the best? Let us know in the comments below.
About the Contributor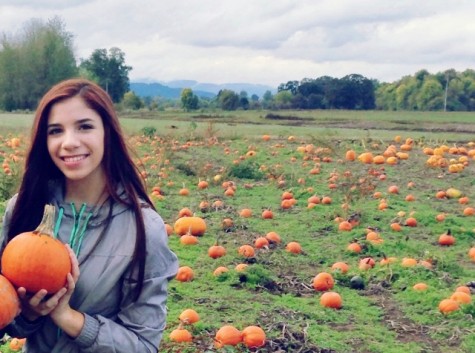 Nikki LaFrance, Staff Reporter
Nikki LaFrance is a sophomore who is on a competition team for dancing. Her favorite restaurant is The Melting Pot. She loves traveling, playing instruments...