Best Desserts in Portland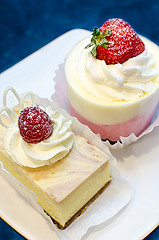 Have a sweet tooth and can't find the perfect place to get dessert? Portland has a huge variety of options for sweet food, ranging from pies to macaroons, and everything in between. I have tried many different dessert places in the Portland area and loved many of them. Listed below are a few of my favorites that you shouldn't miss out on.
1. Papa Haydn
Location: West- 701 NW 23rd Ave Portland, OR 97210
East- 5829 SE Milwaukie Ave Portland, OR 97202
If you're looking for a nice place to go to dessert with friends or family than this is the place for you. Papa Haydn has a variety of delicious desserts ranging from macaroons to pie.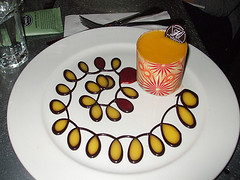 Photo credit: https://www.flickr.com/photos/putanheimer/5805363900/in/photolist-
2. Cloud City Ice Cream
Location:  4525 SE Woodstock Blvd, Portland, OR 97206
Tired of Salt and Straw? Try this other unique ice cream shop that has many new and exciting ice cream flavors. Some of the top flavors served at Cloud City are sea salt cookie dough and real pistachio.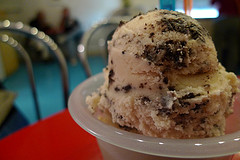 Photo credit: https://www.flickr.com/photos/kendrak/4688740230/in/photolist-
3. Perierra Crêperie
Location: SE Hawthorne Blvd, Portland, OR 97214
If you love desserts and food carts, this is the place for you! Perierra Creperie has many different crepes ranging from nutella and banana to lemon and raspberry. This is the perfect and casual place to go on a warm summer night.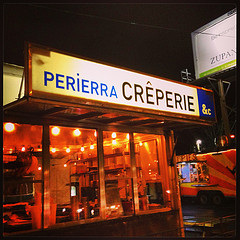 Photo credit: https://www.flickr.com/photos/shanti/8467712952/in/photolist-
4. Nectar
Location: 1631 SE Bybee Blvd Portland, OR
Nectar is the perfect frozen yogurt lounge located in Sellwood. Not only do they have delicious flavors and toppings, but they have a great atmosphere for a quick night out with friends.
Photo credit: https://www.flickr.com/photos/tinaleggio/15034865538/in/photolist- here
5. Saint Cupcakes
Location: 1138 SW Morrison St, Portland, OR 97205
If you are not wanting ice cream or cake, than Saint Cupcakes is a perfect laid back place to get a delicious vegan dessert. They have many mouthwatering flavors ranging from red velvet to toasted coconut cream.
Photo credit:  https://www.flickr.com/photos/rosebengal/1035503622/in/photolist-
6. Cheesecake Factory
Location: 9309 Washington Square Rd, Washington Square, Tigard, OR 97223
With more than 50 signature desserts, you are sure to be able to found something you love here. The Cheesecake factory is an excellent choice for a fun and fancy night out.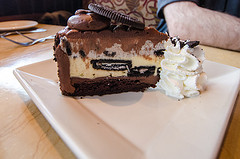 Photo credit: https://www.flickr.com/photos/[email protected]/8494056288/in/photolist-/font>
7. Pix Patisserie
Location: 2225 E Burnside St, Portland, OR 97214
Tired of the average dessert food? Go to Pix Patisserie for delicious macaroons and other French pastries. These great desserts can also be enjoyed with a fresh cup of coffee.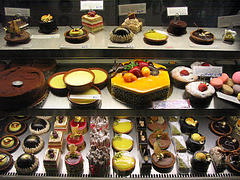 Photo credit: https://www.flickr.com/photos/mullingitover/7631241/in/photolist
***
What do you think? Let us know in the comments below which of these is your favorite, or a suggestion for a different place to try.
About the Contributor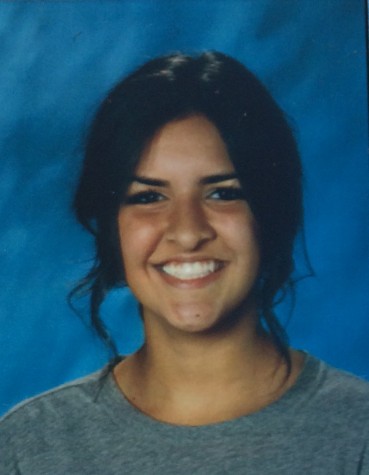 Amanda Stewart, Editor
Amanda Stewart is a senior at La Salle. She enjoys playing sports and being with her friends and family. Amanda likes to attend games and other social...