Why Portland? Purringtons Cat Lounge
Hang on for a minute...we're trying to find some more stories you might like.
In our new series —Why Portland?— the La Salle Falconer staff profiles some of the interesting and unique things about the City of Roses.
Who wouldn't enjoy a nice cup of coffee or snack while being able to visit some new furry friends? Purringtons, a new Cat Lounge is the first cat cafe in the Pacific Northwest, located in the NE area of Portland. This business is simply a place for people to be able to hang out and perhaps even end up adopting the cats at the cat lounge. At Purringtons, their core mission is to provide a clean and stress free environment for the cats while they wait to be adopted. This also benefits adopters to have a different kind of interaction than what they have at animal shelters. They are able to interact with the cats one on one, and see how the cat interacts with other cats that are sharing the space.
The building is split into two spaces: one side being the actual cafe, and the other side is where the cats are hanging out. From the cafe, you can see the cats and people inside if you decide to enjoy your coffee outside of the cat lounge. They have a small food menu, and they have more drinks and coffee drinks for customers to buy.
On the cat lounge side, visitors can hang out with cats and get to know them in a different way than them sitting in a cage, like they do in shelters. Purringtons works with the Cat Adoption Team (CAT), to make sure the cats can benefit from being in this environment. CAT decides from different shelters which cats or kittens are allowed to go live at Purringtons until they are adopted. Purringtons has at most ten cats. They do not want to have too many, which could make it hard for the more shy cats or cats that do not get along with others to get adopted.
Also, you can make a reservation to visit with the cats. Some days are busier than others, so it can be hard to get in when people arrive if they do not have a reservation. It would be smart to make one if you are wanting to visit and make sure you are able to see the cat or see all the cats at Purringtons. They only allow 15 people with the cats at a time, so the cats are not overwhelmed and the staff is able to help answering questions that the people have. The cost is 8$ to go into the cat lounge plus food and drinks, so it would be a good idea to bring around 12-15$.
If you are interested in making a reservation or have anymore questions, you can contact Purringtons at 503-334-3570. You can also visit their website, which gives a FAQ and a list of the cats that are up for adoption that you can visit when you go to Purringtons.

Their website is: http://purringtonscatlounge.com/home/
About the Writer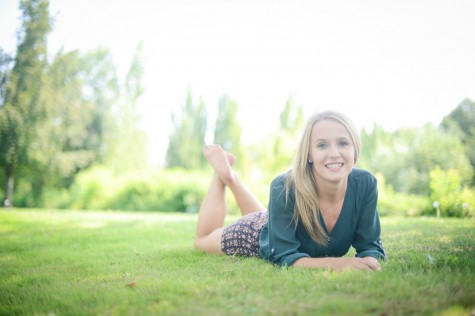 Veronica Horton, Editor
Veronica Horton is a Senior at La Salle and has been in Journalism for two years. Veronica plays soccer for La Salle's Varsity girls team and is a team...