The Best of Alternative and Indie Artists
Living in the Northwest has many advantages, but one of the best is the fact that it is probably the biggest grunge capitals in the world. The grunge movement was started in Seattle and quickly spread to Portland which immediately took on the quirky culture and sound of the city. Portland is home to many alternative/indie groups such as Everclear and the Decemberists. Big name bands like Nirvana, Soundgarden, Pearl Jam, and Death Cab for Cutie originated in Seattle. Since the beginning of the movement in the 1990s, alternative music has become very popular in this area and the genre has continued to develop and change its style all over the world.
Here are a few alternative/indie bands from all over the world who really capture the sound and style of the original grunge movement.
Cage the Elephant
In 2006, six friends in their twenties set out to form a musical group called Cage the Elephant in their hometown of Bowling Green, Kentucky. After performing for a few months in their local parish, the band's music was discovered and they were able to produce their first album, Cage the Elephant, just a year and a half later.
Lead singer Matt Shultz is an energetic performer who brings life to the band on and off the stage. His energy along with the group's inspired musical identity earned them a Grammy nomination in 2015 for Best Alternative Music Album (Melophobia). The group is strongly influenced by classic rock, funk and occasionally blues, but their unique style can only be classified as alternative. Cage the Elephant is strongly influenced by iconic bands like the Pixies and Nirvana but the artists have tried to stray from any other known group and create their own identities as a band. Since their 2008 debut, Cage the Elephant has released three albums and several hit singles such as "Cigarette Daydreams", "Come a Little Closer", and "Ain't No Rest for the Wicked."
Albums: Cage the Elephant, Thank You, Happy Birthday, and Melophobia
Link to "Cigarette Daydreams" on YouTube: https://www.youtube.com/watch?v=opeETnB8m8w
Foster the People
Foster the People is one of the most interesting and diverse indie bands to be found. It was founded in 2009 by lead singer/guitarist/pianist Mark Foster and his friends Cubbie Fink (Bass Guitar) and Mark Pontius (Drums). The music of Foster the People spans across many genres which is one of the reasons Mark Foster initially struggled with getting signed with record label. They range from electronic to solo piano and can best be described as indietronica or alternative dance.
In 2010, Foster the People released their first single, "Pumped Up Kicks", which immediately became a hit. They were offered a deal by Startime International and were able to produce their first album, Torches by May of 2011. "Pumped Up Kicks" reached number three on the Billboard Hot 100 and was a "crossover hit" meaning it played on radio stations of several different genres all over the world. Foster the People toured for two years before releasing their second album, Supermodel, and second hit single, "Coming of Age." They were nominated for two Grammy awards and continue to write and perform together.
Albums: Torches and Supermodel
Link to "Pumped Up Kicks" on YouTube: https://www.youtube.com/watch?v=SDTZ7iX4vTQ
Florence and the Machine
Florence and the Machine is an indie rock band from London consisting of lead singer, Florence Welch, and seven other artists. They received their debut from the BBC in England before ever becoming mainstream when they were featured as BBC's Introducing. They released their first album, Lungs, in 2009 and stayed in the top forty in the UK for over 65 weeks which made it one of the best-selling albums in the country.
Though the sound of Florence and the Machine seems to be a mix of genres, it is most commonly described as indie rock and soul. They are especially unique because they bring in instruments and techniques foreign to most mainstream alternative music such as the harp, layered vocals, and several special types of percussion. The group has been nominated for several Grammys and other awards in both the US and the UK. Additionally, they have been featured on the soundtracks of many hit shows such as Gossip Girl, Covert Affairs, Grey's Anatomy, The Vampire Diaries, and Glee.
Albums: Lungs, Ceremonials, and How Big, How Blue, How Beautiful
Link to "Shake it Out" on YouTube: https://www.youtube.com/watch?v=WbN0nX61rIs
Catfish and Bottlemen
Catfish and Bottlemen is one of the lesser known, rising star bands of the alternative music world. The four Welsh/Australian artists officially formed their group in 2010 after years of playing together as kids. They signed their first deal with Communion Records in 2013 and released their first three hit singles: "Homesick", "Rango", and "Pacifier." In 2014, they released another single, "Kathleen," that was ranked number one on MTV's hottest tracks in April that year. Catfish and Bottlemen really began to be respected when they teamed up with producer, Jim Abbiss, who brought major bands like Arctic Monkeys, Kasabian, and Adele to fame.
The most intriguing thing about Catfish and Bottlemen is the sheer amount of musical talent that the members have. In fact, the group already has three albums completely written, though they have only released one. They can be described as "well thought-out" indie rock, but they are not your run-of-the-mill alternative band. They do not scream hipster or flaunt their talent. They are truly talented and are definitely a band to watch; following in the footsteps of the 1975 and even the Foo Fighters. Catfish and Bottlemen has toured around the UK, won numerous BBC awards, and even performed on The Late Night Show with David Letterman.
Album: The Balcony
Link to "Kathleen" on YouTube: https://www.youtube.com/watch?v=KESdKXZnuIo
https://www.flickr.com/photos/[email protected]/3259389287
About the Contributor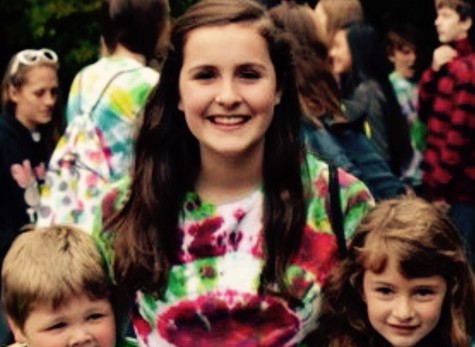 Delaney Miller, Staff Reporter
Delaney Miller is a sophomore who plays on the volleyball and basketball teams. She loves sports, playing the piano, and traveling. Her favorite restaurant...