Prom 2015: How to Accessorize for the "Gatsby" Theme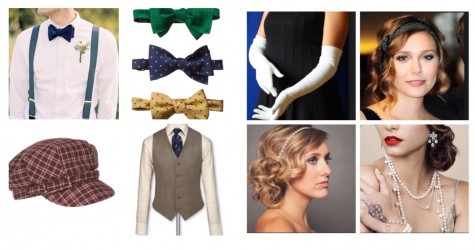 With prom just around the corner, La Salle students are starting to get anxious. Trying to find the perfect dress or tux, the best hairstyle, the nicest jewelry, etc. can be a very stressful process. Even more stressful is trying to find these things to go with the theme of this year's prom, "The Great Gatsby". Below are some ways for La Salle students to get in the spirit of prom and Gatsby, all while following this exciting theme.
For girls, this theme can be very easy to follow, even though it may not seem so at first. A common style for women during the 1920s was evening gloves. These gloves are very elegant and long, and are most commonly white, ivory, or cream colored. They go to your elbow in length, and although they aren't very popular in today's society, they would be a great way to follow the Gatsby theme.
Another huge aspect of prom for girls is finding the perfect hairstyle. A hot topic issue around prom has always been: to wear it up or not wear it up? Luckily, women in the 1920s did both. For short hair, wearing it down would be the best choice. Most women with short hair during this time would curl their hair in ringlets, or try to flip the ends of their hair in towards their chin with either a straightener or curling iron.
Long hair is a little bit more challenging, though very doable. Women with long hair in the 1920s most commonly would wear it in a very classy updo. This ranges from a bun, ponytail, braid, etc. But what makes it unique is they would add jewels or headbands to add some more flashiness to it. The jewels and headbands stand out, and are also a very classy and very fashionable touch.
Jewelry was a very big fashion statement for these 1920s women. In the case of Gatsby, more is more. This includes pearl necklaces (long or short), colorful bracelets, and dangly earring with jewels at the bottom. These jewelry accessories could make or break an outfit, so finding the right one(s) is very important.
Surprisingly, many 1920s men's styles are making a comeback for men today. For example, a very common accessory for men were suspenders. Suspenders were probably the most common fashion trend for men in the 1920s, but rest assured, there were many other trends as well.
Some other accessories for men were button up vests, worn with a suit or not; bowties or neckties, and hats that are called "caps". These caps were very fashionable for men in the 1920s and were very popular as well. These accessories for men could be a very nice touch for La Salle's prom this year.
With prom coming up, these accessories for both men and women can be perfect for the Gatsby theme of the La Salle prom, as well as making this blast from the past a very fun night for all.
About the Contributor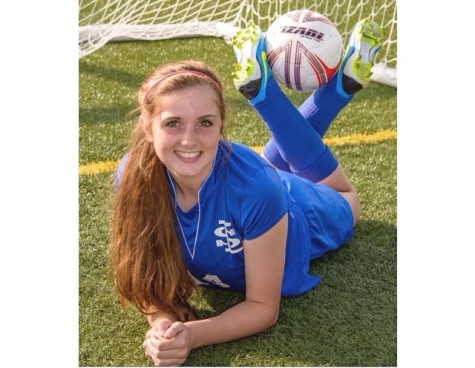 Regan Russell, Staff Reporter
Regan is a junior at La Salle. She enjoys playing soccer for her club team as well as the varsity girls team here at La Salle, and she also plans to play...