Tips on Shopping for Trendy and Affordable Clothes
Hang on for a minute...we're trying to find some more stories you might like.
Spring of 2015 is upon us, which means "goodbye" to the winter wardrobe and "hello" to warm weather clothing. Of course, wanting to change up your wardrobe doesn't require you to splurge. There are several clothing stores that will allow you to spend less while still keeping up with the latest styles. Need some inspiration? Look no further than a few outfit examples that are trendy without requiring you to break the bank. (Note: Because some of these outfits do not meet school dress code, be aware to only wear some of these items outside of school.)
***
Forever 21 is a great place to shop for both guys and girls. If you want to get spring-ready clothes, then take a trip to your nearest Forever 21 store. The convenience doesn't end with price, it's also located in Clackamas Town Center, which is walking distance from La Salle. Other store locations include Washington Square, Lloyd Center, and Pioneer Place. The best part about Forever 21 is that there are constantly new clothes leaving and entering the store, so you can always find new things you like. Along with two floors of clothing options, Forever 21 offers a low budget shoe section, makeup rack, and accessory area.
Men's outfit
Shirt: $7
Jeans: $15.90
Shoes: $17.90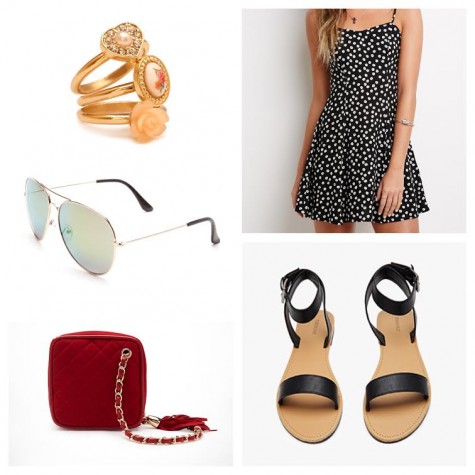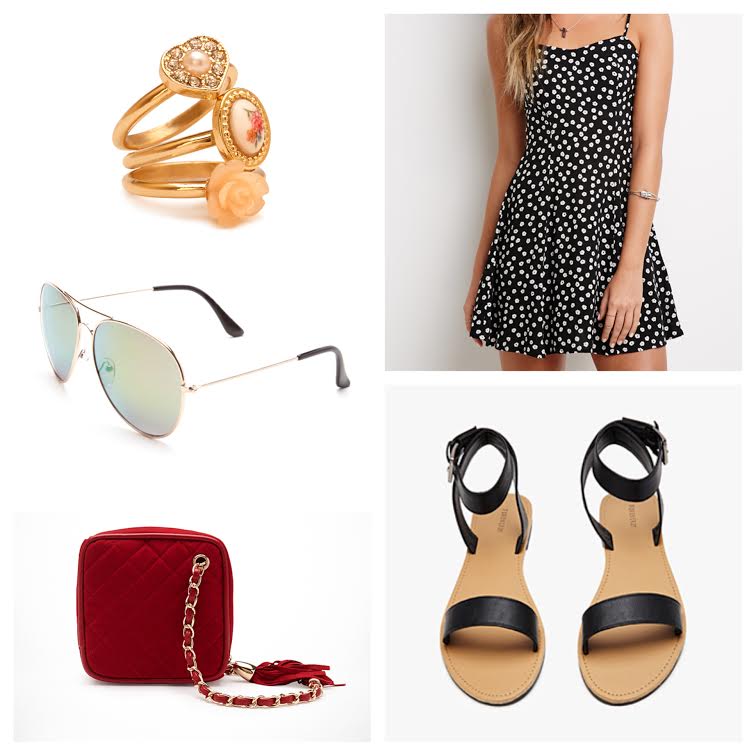 Women's outfit:
Dress: $12
Sunglasses: $3
Purse: $11.99
Shoes: $7.00
Rings: $1.99
***
Charlotte Russe: Sorry guys, this store is one that only offers women's clothing, but it has a great selection for those who want to find new pieces you can't get anywhere else. Charlotte Russe is also a store located in Clackamas Town Center which makes it perfect for after school shopping. The good news is that shopping here doesn't have to leave you feeling broke. Charlotte Russe offers discounts regularly and also has seasonal clothing coming in and out. The style savvy looks and prices are what attract so many shoppers, so stop by for a few new spring outfits.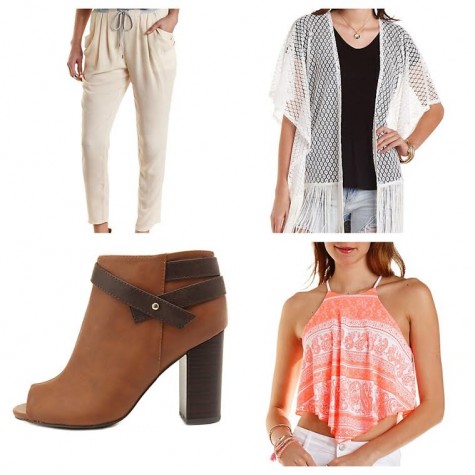 Women's clothing:
Pants: $22.99
Shirt: $8.99
Sweater: $9.99
Shoes: $21.49
***
Target: Most people see Target as a convenient store to shop for everyday household items. However, what people often overlook is their well-stocked clothing department. Target does a great job at producing affordable clothing items that are appealing to all ages. Whether you want to shop for your little siblings, parents, or yourself, it's easy to find lots of options that are in style. The best part about Target is the convenience of being able to shop for a whole outfit while still getting the rest of your to-do list finished.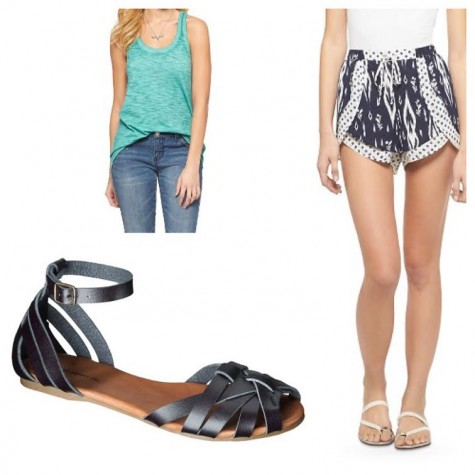 Women's outfit:
Tank top: $10.00
Shorts: $20.00
Shoes: $15.99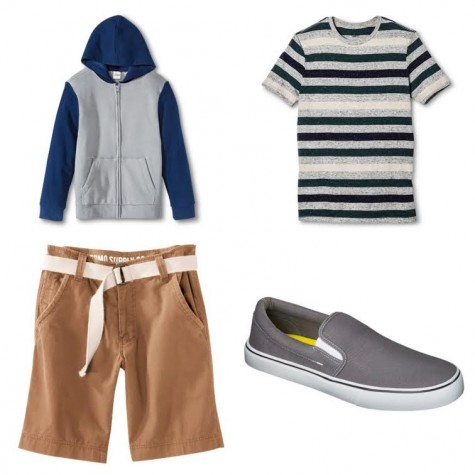 Men's Outfit:
Tee: $7.98
Shoes: $18.39 – $22.99
Shorts: $6.98
Hoodie: $6.99
***
Any other suggestions for trendy but affordable stores? Let us know in the comments below!
About the Writer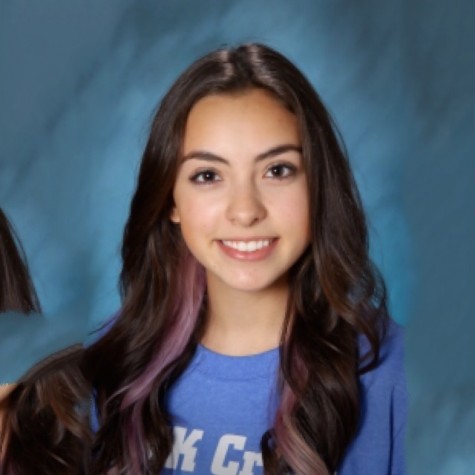 Andrea Dennis, Staff Reporter
Andrea Dennis is a junior at La Salle. She enjoys making desserts, and looks forward to graduating from La Salle next year. She recently moved to Happy...