Student of the Week: Kelly Nisbet
As part of our Student of the Week feature, one student is profiled  for their outstanding academic achievements and involvement at La Salle. 
About Kelly: Kelly Nisbet has worked hard to maintain an outstanding GPA of 4.15. Kelly takes her classes very seriously and always pushes herself. Taking multiple AP and honors classes has always been a priority for Kelly.
Favorite subjects: In the past, Kelly has loved to study math or science more than any other subject; however, this year, English has become one of her favorite classes, and she has particularly enjoyed working on her research paper. Kelly is writing about genetically modified food and has learned a lot.
She also has become much more interested in current events because of AP US History. Nisbet's overall favorite class is Honors Spanish 3.
Future plans: Kelly has not yet decided where she is going to college. She does know that she wants to stay close to home and go somewhere on the west coast. Kelly plans to study science and medicine. She wants to be able to use her abilities to help others in the world.
Favorite thing about La Salle: Kelly says, "My favorite thing about La Salle is Falcon Formation because it makes her classes shorter and gives me something to look forward to on Fridays." The only thing Kelly doesn't enjoy about La Salle is how long the lunch lines are.
Nisbet loves to attend the dances and has lots of fun at every dance she attends at La Salle. Kelly loves swimming for the La Salle swim team and skiing with her family. Kelly's favorite thing to do outside of school is take her wiener dog on walks.
Nisbet is an outstanding student and this is shown through her GPA and various difficult classes. She realizes the importance of school and is ready to take what she has learned at La Salle into the outside world.
About the Writer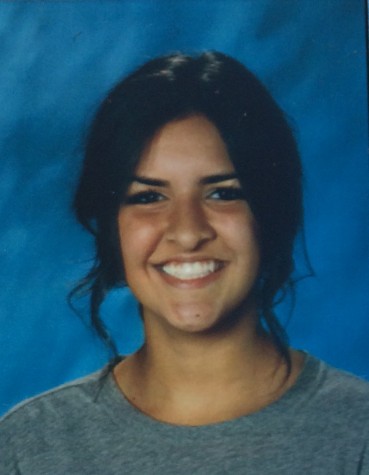 Amanda Stewart, Editor
Amanda Stewart is a senior at La Salle. She enjoys playing sports and being with her friends and family. Amanda likes to attend games and other social...