My Top 5 Favorite Apps of 2015
I am constantly using my iPad and iPhone (even when I am supposed to be working on class work). Apps take up the majority of the space on both of my iOS devices. Some are used in school and others are used for my personal entertainment.
Out of the 200+ apps on my devices, I have narrowed them down to my top 5 favorites:
5. Starbucks-(Free)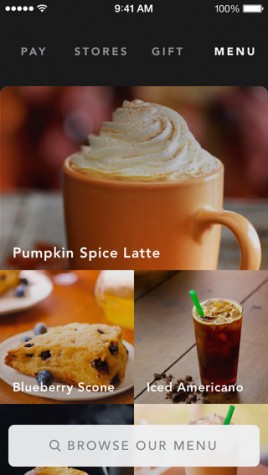 Coffee in the morning is a must for me. If I don't get my daily dosage, I can guarantee mood swings, laziness, and massive headaches later in the day, the well-known effects of a caffeine addiction. With my Starbucks app I can pay for my drinks with my phone, rake in points toward a free coffee, and order ahead of time or on-the-go. With the new pay ahead feature, I am never late to school because of the morning coffee rush.
4. Spotify-(Free)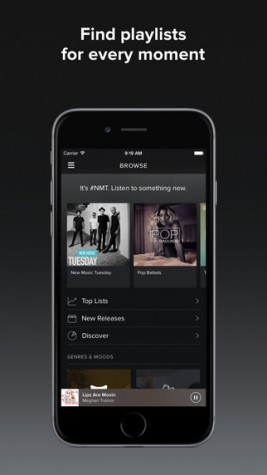 If you know me, then you know I am obsessed with music. If I could, I would be listening to the top 100 Billboard songs, all day, every day. There are so many music radio apps out there, but I always come back to Spotify because it is easy to navigate and the commercials are limited to every thirty minutes of listening time. I am constantly searching for both new and old music to listen to. Currently, some of my  favorite songs are "Sugar" by Maroon Five, "All About It" by Hoodie Allen (ft. Ed Sheeran), and  "Love Me Like You Do" by Ellie Goulding. From a focus station to a party station, Spotify always has what I want.

3. Snapchat- (Free)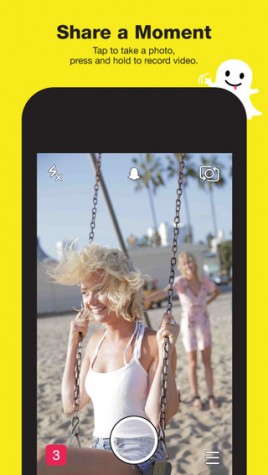 Snapchat is essential. I have it on all of my iOS devices! It is easy to use and because of its simple design, I can quickly interact with my friends no matter what time of the day. I regularly post selfies and pictures with my friends on my story. I also love seeing what my friends are doing in and out of school in a quick 10 second snippet. With the new discover feature, I can also see quick news stories and headliners like CNN, Cosmopolitan, and even ESPN all within a few seconds.
2. Instagram-(Free)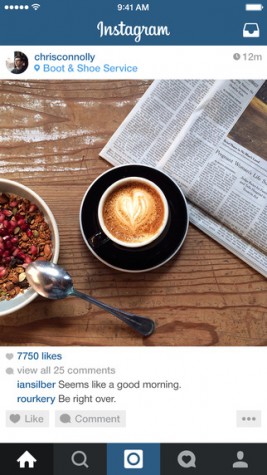 Instagram is one of my most used apps. If I am not looking through my home feed at pictures of my friends and tumblr inspired posts, I am searching for new people to follow on the explore page. This app makes it possible for me to keep in touch with my friends on the other side of the country with just a few pictures. I absolutely adore this app. It has always been one of my favorites.
1. Netflix-(Free, Subscription needed)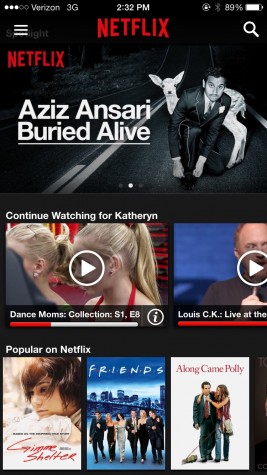 If I am not on Netflix, I'm either in school, or using one of the apps mentioned above. Netflix is my all time favorite app. Not only does it provide me with endless entertainment, but I can watch any type of movie or show any time of the day. My favorite show series so far has been the Netflix original "Orange is the New Black." Based on a non-fiction book, it depicts the life of Piper Kerman, known as Piper Chapman in the show, who lands herself in jail after running away from the law for 10 years. Currently, the show  has only aired two seasons, but the third season is well on its way to be broadcasted this summer. Even though I have to wait for new material to come out, I can always find something that fits my interests. I highly suggest buying a subscription to Netflix for anyone who doesn't already have it.
About the Contributor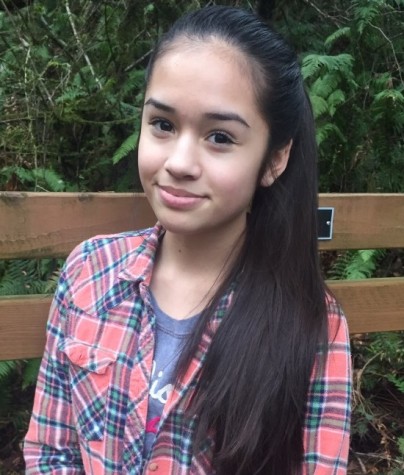 Katheryn Rapson, Staff Reporter
Katheryn Rapson is a junior at La Salle. She has a passion for traveling and photography. She plans on studying nursing at OSU and wants to make a difference...