Humans of La Salle: Seven Years From Now
Hang on for a minute...we're trying to find some more stories you might like.
For this edition of Humans of La Salle, students were asked about what they imagine their life will be like seven years from now.
***
Jared Fontenette, sophomore
In seven years, Jared will be 23 years old and "on my way to stardom." He hopes to be highly involved in media such as hosting his very own talk show as the host. In addition to his new talk show, he hopes to wrote an autobiography called "Life According to Jared." His autobiography will include his personal views about life in general, stories and hopes for the future. He predicts that his fame will land him several gigs with HGTV; where he will help couples find their dream homes. Of course, Jared doesn't plan on leaving home behind: "I will find time to come back and visit La Salle: the school that made me who I am."
***
Manicia Doss, junior
Manicia Doss has high hopes for her future. In seven years, at age 24, she would like to be on the verge of graduating from college while living with some roommates. Eventually, with a job in the fashion industry, she hopes to have enough money to move out and begin life on her own. Manicia values the importance of family, which is why by the age of 26 she would like to settle down and have a family. She stated that "family is very important to me."  Manicia hopes that luck will find her a handsome husband and two kids. Although she would like to explore other states during her college years, she ultimately plans on moving back to Oregon: "Oregon is such a pretty state since there's so much nature and rain. I love the fall and winter so Oregon suits me pretty perfectly."
***
Olivia Ogard, junior
In seven years Olivia has dreams to be in sunny California during college. She plans to be living with friends and wants to get an internship working for a high profile company such as Apple, Microsoft or a clothing company. In addition, Olivia would love to look into the career of either dermatology or orthodontics. She also sees herself investing in stocks once she has found a good relationship and is ready to settle down. At some point she hopes to travel worldwide for a year to places such as Africa and Europe. Olivia states that "I want to be free to discover new things and see new places and just travel everywhere I can until I run out of trip money."
***
Hannah Baggs, junior
In seven years Hannah's dream is to be a professional actress and to be on Broadway. As a part time job, she wants to work at a tea shop and live in New York. Her apartment will be cozy and in the center of all the action of the city — within walking distance of all the famous New York attractions. She said that "living the city dream in New York is something I've been dreaming about for years. The chaotic environment of New York is so awesome and I can't wait to be a part of that dream." Along with her city dream, Hannah wants to take time to travel and visit destinations all over the world such as the Eiffel Tower in Paris.
About the Writer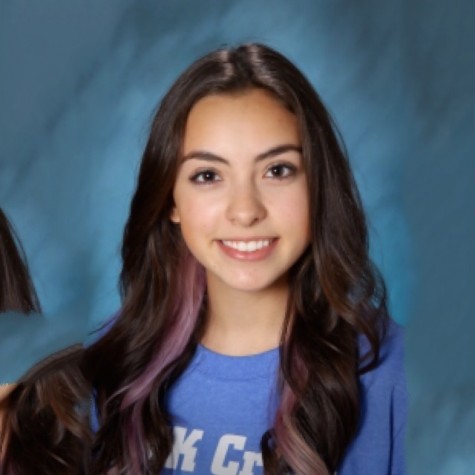 Andrea Dennis, Staff Reporter
Andrea Dennis is a junior at La Salle. She enjoys making desserts, and looks forward to graduating from La Salle next year. She recently moved to Happy...