3 TV Shows Every High Schooler Should Watch
You're sitting on the couch blankly staring at the TV screen. You just got home from school and have no intention of starting homework yet. A rerun of some 1990s TV show is playing on ABC Family. It's boring, but what else are you supposed to do?
Oftentimes, watching TV can be the most entertaining, yet trivial pastime that students partake in while trying to wind down after school. With most kids having a Netflix account these days, and with so many options when it comes to shows, it can become overwhelming to find a good one. This is a list of three of my favorite TV shows—all available on Netflix—that I believe every high schooler should watch no matter what kind of genre they are in to.
NBC's Grimm (4 seasons)
NBC's Grimm is an iconic cop drama with a twist that is set in Portland, Oregon. It is based on the Grimm fairy tales as well as other storybook spinoffs. Filmed completely in Portland and the surrounding areas, Grimm is the perfect show for students at La Salle.
Episodes have been shot on the University of Portland campus, at the Doc Martin's store in downtown Portland, at Oxbow Park, below the Fremont bridge, and many other famous places around the city. The show also often films in neighborhoods of Oregon City and Northeast Portland.
Grimm has been running since 2011 with a total of 79 episodes so far, and its ratings have only grown since its debut. The show went from 6.35 million viewers during its first season to almost 8 million. It is one of my favorite shows because of that fact that it is based and filmed in Portland. It is such an amazing, quirky city, the perfect setting for a fantasy cop drama.
Which TV show do you like best?
How I Met Your Mother (61%, 51 Votes)
Grimm (24%, 20 Votes)
Gossip Girl (14%, 12 Votes)
Total Voters: 83

Loading ...
You can often catch star actors such as David Giuntoli (Nick Burkhardt), Bitsie Tulloch (Juliette Silverton), Sasha Roiz (Cpt. Sean Renard), and Bree Turner (Rosalee Calvert) at Blazers games or just hanging around the city. I even ran into actor Silas Weir Mitchell, who plays Monroe, when I was at the Adidas Employee Store. The point is, Grimm is an exciting show that takes advantage of our beautiful city.
CW's Gossip Girl (6 seasons)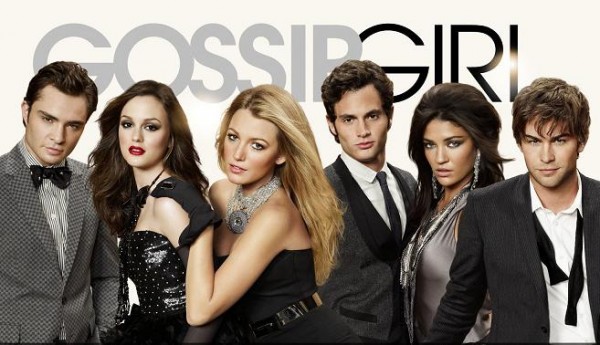 Gossip Girl is one of the most popular shows today and has been since it began airing in 2007. Though its final episode was released a little over 2 years, the buzz about the show hasn't decreased in the slightest. The series is named after the books Gossip Girl written by Cecily Von Ziegesar but shares little similarity with them.
It showcases the lives of a group of teens living in Manhattan's Upper East Side. They are the children of multimillionaire business owners, socialites, and designers.
Gossip Girl focuses on a male protagonist, Dan Humphrey, from Brooklyn, trying to fit into the complex, opinionated, classy, partying society of the Upper East Side.
The reason that Gossip Girl is such a fun show to watch is that it is such a different type of life than any of us are used to.
Here in Portland, many girls shop at Forever 21, Pacsun, and any online boutiques that we can find with our style. On the Upper East side, girls regularly shop at Bloomingdale's, Bendel's, and Chanel. They represent designers such as Christian Louboutin and Louis Vuitton. Altogether, the fact that this lifestyle seems so out of reach to an average Oregonian girl makes the show even more appealing. It's part of human nature for a person to want what they can't have.
The drama, relationships, fashion, schools, and jobs that make up all 121 episodes of the hit series become addicting. Trust me, if you start Gossip Girl, you will not be disappointed.
CBS's How I Met Your Mother (9 seasons)
Beginning in 2005, How I Met Your Mother has been one of the most popular American sitcoms on television for almost 10 years.
It is often compared to the series Friends because it showcases the life of a group of young adults in New York City trying to find love and their places in the world.
I can honestly say that this is one of the funniest shows I have ever seen. With well-known actors like Neil Patrick Harris and Jason Segel, the series was sure to be a hit. But who knew that the newer actors, Josh Radner, Cobie Smulders, and Alison Hannigan would be so popular as well. The show has been nominated for 72 awards out of which it has won 18. It is the perfect thing to watch when you are looking to calm down after school. The episodes are 20 minutes long, so they go quickly and it is sure to make you laugh every time.
***
I strongly recommend all three of these shows, Grimm, Gossip Girl, and How I Met Your Mother, because they all appeal to people in high school. Though they are all different genres (fantasy, drama, and sitcom/comedy), they can be watched by all audiences. Whether you're looking to relax, laugh, escape, or wonder, there is no doubt that once you start, you will become invested in and addicted to these shows.
About the Contributor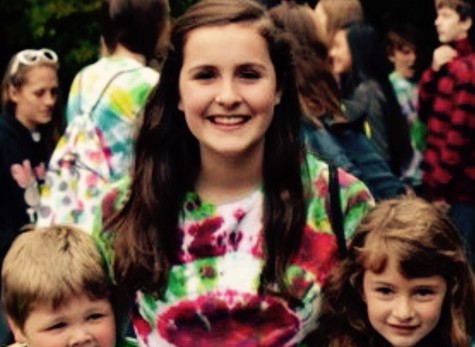 Delaney Miller, Staff Reporter
Delaney Miller is a sophomore who plays on the volleyball and basketball teams. She loves sports, playing the piano, and traveling. Her favorite restaurant...