Finding Inspiration Through Different Styles of Music
With a wide variety of students at La Salle, it comes to no surprise that there is also an exceedingly large range of music preferences. Some students prefer to spend their time listening to more commonly known songs, artists and bands, while others prefer to immerse themselves in a style of music that is less likely to be played on the radio.
At the moment some commonly known artists that are playing through students' earbuds are Sam Smith, Ariana Grande, Ed Sheeran, Hoodie Allen, Hozier, SoMo, and The Weekend.
"Right now my favorite song is Take Me To Church by Hozier" says senior Gage Nellor. This song is becoming more and more popular as radio stations have started playing it and the reaction from many students is positive toward the song.
Senior Nash Lisac spoke about his unique music choices: "The song Gooey by Glass Animals puts me in a good mood because it is relaxing" Lisac continues, "Music is important to me because it makes me feel happy."
Music has the ability to impact its listeners in a multitude of ways. In many ways our music choices are able to inspire us to act in ways that promote positive change. Through creative lyrics, songs are able to speak to us.
"Bob Marley's music inspires me," Greg Manzano says. "It makes me want to be a better person." Manzano prefers an older type of music to the songs currently being played through radio speakers. It just goes to show that inspiration can come from all types of music for different people, not just necessarily through songs that are popular at the moment.
Artists create music and lyrics from their experiences. Sometimes their experiences are positive, and in other cases their experiences can be negative, and even painful. Artists are willing to make themselves vulnerable by sharing their experiences with their listeners in the hopes of relating to their listeners personal experiences
When artists tell personal stories through their lyrics they are able to appeal to those who are struggling with the same issues that the artist is; helping others realize they are not alone.
Another senior, Ari Tani, explains the importance of music to him in his life. "Music is very important because you can relate to the music and it just becomes a part of you."
There are many different styles of music that people listen to, and each style inspires a variety of individuals. With new music being produced regularly there is never a shortage of music to choose from. I would encourage you to step outside of your box and try listening to music you would not normally listen to, because it might surprise you how many songs there are out there that will end up appealing to you that you otherwise would not have thought of listening to.
Feel free to leave comments in the space below regarding your favorite artist, song or band.
About the Contributor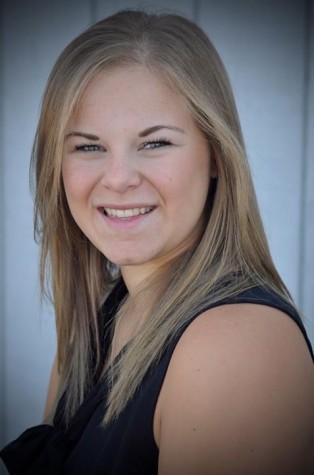 Natalie Saltares, Staff Reporter
Natalie Saltares is currently an editor for The Falconer. She is a senior at La Salle and has been a member of Journalism for two years. She is also a...