Jason Waters Dives Into the 2014-15 Swim Season Head First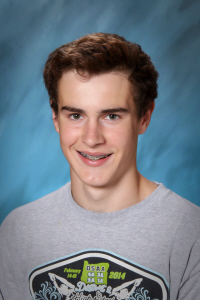 Jason Waters, a sophomore at La Salle, has been a part of the swim team for two years. Waters swims the 100 fly, 100 back, and is on the A team medley relay.
This season, with the school's move to 5A and the two new coaches, things have been a bit different from previous seasons. Waters emphasizes, "The team is a little larger and the practices are focused on different things. Also we have almost double the amount of meets as last year."
Waters seems to be pretty happy about the new coaches: "Coach Cutler is really experienced and knows a lot about swimming, and his workouts are really designed to push us as athletes. That being said, while Coach Cutler and Coach Rathman's practices are hard, I really enjoy them."
Being one of the few coed sports offered at La Salle, Waters enjoys how swim team establishes strong friendships with both guys and girls. "I really like the community and the friendships that I have built," says Waters. "The swim team is all really close, and I think that we will all stay friends for a long time."
As all swimmers would agree, swimming is a challenging sport. The La Salle swim team practices every day after school and the swimmers have to be very committed to showing up every day in order to improve their times in each event. When asked what he thought to be the hardest part about swimming, Waters replied, "The practices. They take a lot of commitment to make every single one, especially the 2 hour sessions on Saturdays, and they can be very challenging."
So far the practices seem to be paying off: "Both the men's and the women's teams are doing very well, and each are scoring really high for our first season in 5A." The team continues to improve and hopes to score even higher in future meets.
About the Contributor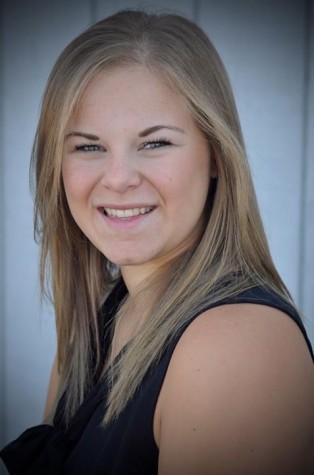 Natalie Saltares, Staff Reporter
Natalie Saltares is currently an editor for The Falconer. She is a senior at La Salle and has been a member of Journalism for two years. She is also a...