Tim Cutler Makes a Splash as La Salle's New Head Swim Coach
For the 2014-2015 swim season, La Salle welcomes Tim Cutler as the new head swim coach, and assistant coach, Mikel Rathman.
When asked about what excited him the most about the upcoming season Cutler explained, "I am looking forward to sharing the knowledge that I have gained over my 15+ years of competitive swimming."
While attending Luther College in Decorah, Iowa, Cutler became an accomplished breaststroker, winning conference championships and MVP awards. Aside from his many accomplishments in swimming, Cutler also found time to earn his BA in Chemistry.
Originally from Wisconsin, Cutler now resides in Oregon where he works as a lab technician in Wilsonville. Cutler has experience as a coach, as he previously worked with swimmers from Chippewa Falls Senior High and McDonnell Central Catholic High School, both located in Wisconsin.
This summer Cutler began to miss coaching and La Salle's job opening drew him in. Cutler says, "I have experience coaching all strokes over many different levels of swimmers and I bring an upbeat attitude that I hope will spread through the team."
Cutler is not concerned with the change from 4A to 5A, and notes that, "Competition will be similar to this last year, and I believe we can place very well at districts and state."

Last season the La Salle swim team increased in size dramatically and the team found many new strengths in many new swimmers. Cutler emphasizes, "Having a large team with only an hour of practice a day and four lanes will be a difficult adjustment, but we can make it work." Cutler maintains a positive attitude and he hopes to stay at La Salle for as long as his schedule allows.
The swimmers anticipate a new and interesting change this year with the 5A move and their new coaches. They continue working hard with the help of head coach, Tim Cutler, and assistant coach Mikel Rathman, encouraging them every step of the way.
About the Contributor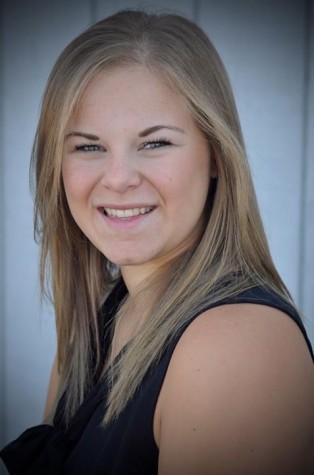 Natalie Saltares, Staff Reporter
Natalie Saltares is currently an editor for The Falconer. She is a senior at La Salle and has been a member of Journalism for two years. She is also a...