Birdman Review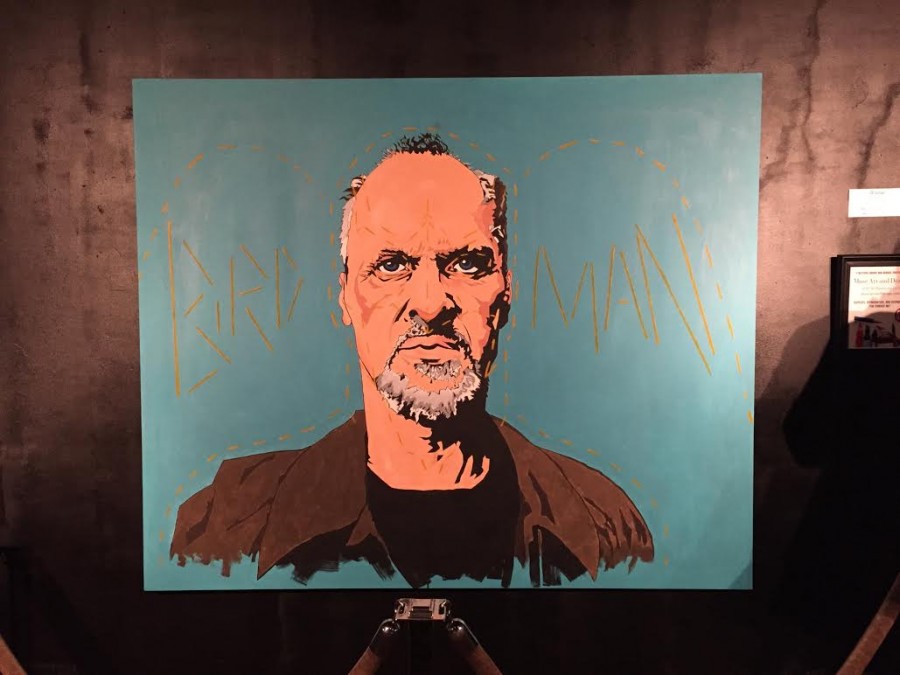 Birdman or (The Unexpected Virtue of Ignorance) recently earned a wide release, and has already proven to be one of the year's best movies. Full of dark comedy and amazing acting, Birdman is a beautiful story dealing with ego, relationships, failure, and passion.
The film stars Michael Keaton as Riggan Thompson, an actor best known for the superhero character called "Birdman." The problem with this is the series of "Birdman" movies were made over twenty years in the past, and worsened with each sequel, causing him to feel like the laughing stock of Hollywood. In a desperate attempt to prove he has talent and is more than the face of an old franchise, he chooses to direct, star and write a broadway adaptation of the short story "What We Talk About When We Talk About Love."
The film focuses on the days before opening night, all the way up to a few days after the premiere. The plot centers around Riggan and his relationships with those around him, including his lawyer/best friend played by Zach Galifianakis, the recently hired method actor in his play, portrayed by Edward Norton, his daughter played by Emma Stone, and his ex wife played by Amy Ryan. However, the relationship that is front and center throughout the duration of the movie is with his ego, expressed through the character "Birdman." The voice haunts him, questioning why he is even doing this play, and encouraging him to return to "Birdman," reminding him of all the money he made, as well as all the fans he had.
This movie is full of outstanding talent, but if there was an MVP, it would have to be the director and co-writer, Alejandro G. Iñárritu. Previously known for his dark and death related dramas, such as Amores Perros, 21 Grams and Babel, he takes a hilarious and wonderful comedic turn, with a project that may be his best yet. The casting is absolutely brilliant. Picking Michael Keaton to play an actor best known for superhero movies made decades ago is perfect, considering Keaton's turn as Batman from the late 80s and early 90s.
Iñárritu also deals with ego in a wonderful way, and through the characters helps every member of the audience relate to inner struggles all have faced. He not only uses "Birdman," but also Edward Norton's character named Mike Shiner, a method actor who thinks extremely highly of himself when it comes to acting, but has trouble being a decent human being in other aspects of life.
Another outstanding talent in the project is Emmanuel "Chivo" Lubezki, the cinematographer. The movie is shot through extremely long takes, which when edited together, appears to be one continuous take the whole way through. The ability to capture facial emotions and landscape with only one shot for long periods of time is harder than it may seem, but Chivo steps up to the challenge, and delivers.
The entire acting cast gives amazing performances film, with Keaton and Norton being the highlights of the project. Keaton seems to do it all, whether it is an emotional breakdown, acting while acting during a play, or just having a conversation, he can do no wrong in the movie. Norton is fantastic as the satire of broadway actors, leaving viewers either laughing at his comedic moments, or mesmerized by his deep words.  That being said, Galifianakis also shines, as he proves he can portray a mature, adult like character, and so with great success. Emma Stone provides the much of the outside angst towards Keaton, as Riggan's daughter who at times seems to despise her father with all she has.
Birdman is not quite like anything else, and gives everyone something to take from the film. Entertaining and thought provoking, just about every part of the movie is a home run. This is truly the definition of a must see.
My rating: 9/10
About the Writer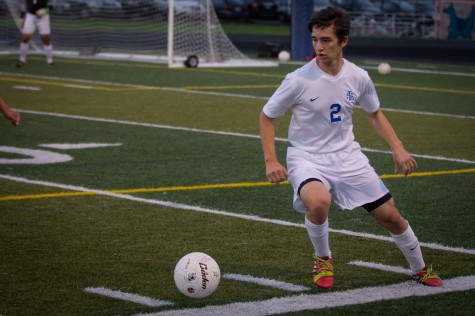 Ruben Estrada, Staff Reporter
Ruben Estrada is a senior at La Salle. He enjoys spending his time playing soccer, watching movies, and listening to disco music. He plans to study journalism...