"Awkward", "Faking It", and "American Horror Story" Reviews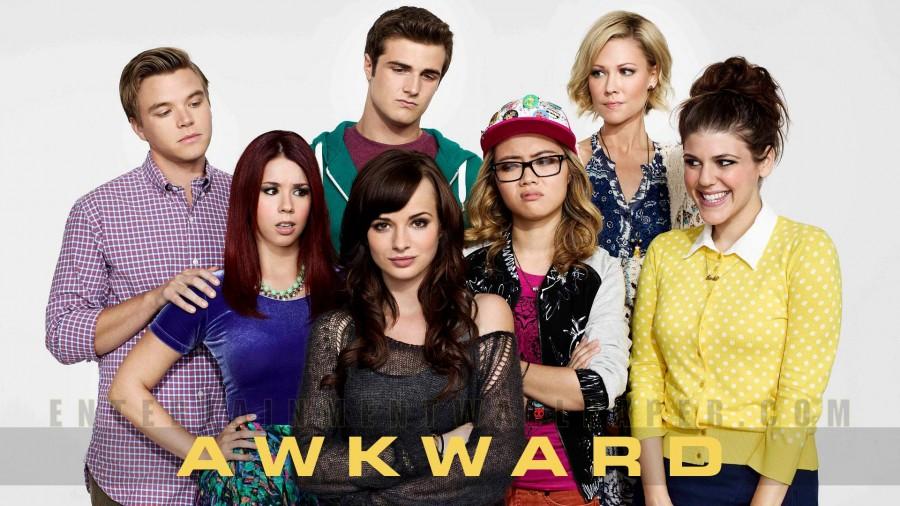 My current favorite television shows are "Awkward" and "Faking It" on MTV, and "American Horror Story" on FX. Here is a review and a little bit of information for each of these television shows:
 Awkward
The fifth and final season of Awkward has begun. Season four ended on a shaky note, finding out that Eva was pregnant. Main characters Jenna, Matty, Tamara, Sadie, and Jake have a rough ending of their senior year. Jenna doesn't make it into SMU after working extremely hard her last year. Jenna struggles to show Matty her feelings, and she hardly even knows how she feels.
This show is very relatable to many teens today. Jenna has a blog and has gone through many rough patches with friends, family, and most of all boys. I believe that many girls watch this show because they can highly relate to Jenna. After all, high school is a very stressful time.
 Faking It
The second season began with a secret being exposed. Amy and Karma have been best friends for life. Karma, a redheaded teen with a caring, laid back family came into highschool wanting to be noticed. On the other hand, Amy, blonde and overwhelmed, wanted nothing more than to blend in. After their first day, they realized that they attended a school that highlights differences and that was how one became "popular."
Karma tries everything to get into to popular group, until a popular guy Shane mistakes Karma and Amy for lesbians. After discovering this under assumption, he invites the girls to a party.  The girls feel awkward mostly but proceed to attend the party; Amy under the pretenses of telling the truth, and Karma milking the lie to become as well known as she can. Karma persuades Amy to lie and the entire school ends up believing the girls.
Karma and Amy became instantly popular. The first season came to an end with Karma falling in love with an artistic, popular boy named Liam under false pretenses. Liam soon discovered that Karma was in fact not a lesbian. Retaliation from the school was brutal, but Amy came to recognize that she had always loved Karma, but now more than just her best friend.
The second season reveals the struggles that Amy goes through and how she copes with telling Karma that she loves her. The intensity most definitely rises, along with the drama and the girls go through and emotional rollercoaster as well as their close friends, including Liam.
Faking It is one of my favorite shows because of the mystery. I cannot predict the next move from any of the characters. Overall the show is extremely interesting.
 American Horror Story
American Horror Story is very violent and I recommend to watch with caution if at all, when a viewer is fragile or sensitive towards violence and harsh language. American Horror Story: Season 4: The Freak Show, created by Ryan Murphy and Brad Falchuk is terrifying, yet compelling. To begin, the main focus of the show is a scary clown. As the show continued the focus roamed to a carnival, consisting of a bearded lady, a two headed woman, the smallest girl in the world, and many other "freaks." There are many scary moments especially regarding the clown, and there is a lot of violence and language that is incorporated into the show as well.
"Although I don't watch much television, my favorite TV show is probably American Horror Story. The show is pretty messed up but it is extremely entertaining," says senior Allyssa Bouman. "My favorite character would have to be Jimmy Darling, or at least that is his name in the current season, Freak Show because Evan Peters is my favorite. So far, my favorite part would have to be the performance of the freak show."
The entertainment aspect and surprising twists of this show bring about the popularity of American Horror Story. Most viewers that I have spoken to have made it clear that the show frightens them, although it seems to be "addicting." Without the scare, American Horror Story would not be nearly as popular, nor thrilling. I do highly recommend to watch with caution!
***
Many students at La Salle watch these shows. Of these, the most popular seemed to be American Horror Story and Vampire Diaries. Leave a comment below to share your opinion on which fall TV shows you like best, and be sure to vote in our poll.
About the Writer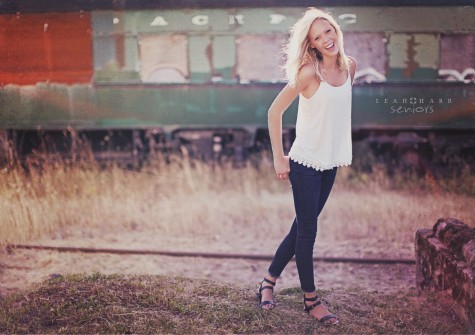 Gabi Simmons, Staff Reporter
Gabi Simmons, a senior at La Salle, plays varsity golf and is a part of the Pay it Forward Club. Gabi plans to study nursing at Oregon State University....