Teacher of the Year, Ms. Moran: "I'm in It for the Long Hall"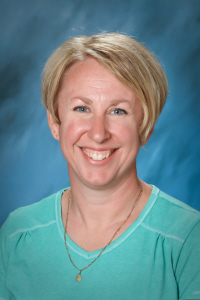 Teaching her 15th year at La Salle, Spanish teacher Ms. Moran has an amazing start with winning Teacher of the Year."My friend Patty told me that this was not like any other place, right after that a student opened the door for me and I knew that this would be a great experience." While teaching at La Salle Moran says, "I love all events and memories, for all the years I have taught here." This award goes out annually, to the most exemplary teacher. Knowledgable, legendary, and outstanding are the words described for all previous and current winners of the award.
Ms. Moran studied at University of Oregon, at first studying pharmacy, and later learning that was not what she was meant to do. Later, Ms. Moran found her vocation of teaching and it lead her to La Salle. Ms. Moran was looking to move out of Eugene and start her life, she spoke with some friends that worked at La Salle and soon after began teaching here. "I belong here," she says. There is nothing more fulfilling than knowing that one is where they should be, Ms. Moran keeps a positive outlook and radiates motivation for both herself and her students.
The positive energy she gives through all of her classes, or even in the hallway shows how well she fits in here at La Salle. Cara Weiler, one of her students, praised her in saying that "She is very understanding, and we can have real conversations with her." She gets positive reviews from all of her students and staff. Blake Colton, also a current student and said, "I love her, she is my favorite teacher. She doesn't teach us how to pass a test, she teaches us to be able to apply Spanish in real life."
Ms. Moran says she is in it for the long hall, and cannot imagine being anywhere else. Her favorite part about teaching at La Salle is "being able to interact with the students everyday, in different ways. The feeling of family that I get from each of my classes." Her students and co-workers praise Moran for her dedication and mentoring. Ms. Powell said "She helps mentor and look out for her fellow teachers." Positivity, happiness, and dedication are the main traits that anyone would see when first meeting Ms.Moran.
About the Writer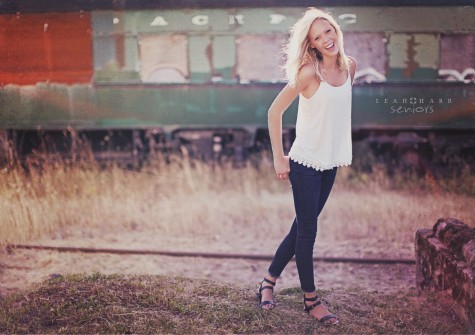 Gabi Simmons, Staff Reporter
Gabi Simmons, a senior at La Salle, plays varsity golf and is a part of the Pay it Forward Club. Gabi plans to study nursing at Oregon State University....