Once Upon a Time: Homecoming Week 2014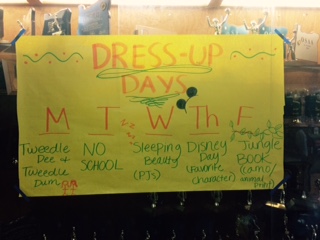 Hang on for a minute...we're trying to find some more stories you might like.
October is a month known for Halloween, Pumpkin Spice Lattes, and fall weather – but at school, it means homecoming.
With homecoming quickly arriving, The Falconer wanted to give students a preview of what the Once Upon a Time homecoming week is going to look like.
Happening all throughout the week there will be dress up days, a spirit point competition between the classes, lunch time activities, and a coin drive for Montana Blackfeet School.
Here is a day by day guide to the upcoming week:
Sunday – Hallway decorating. This is new this year and will consist of each grade getting their own hallway to decorate in order to try and win spirit points for their class. The class themes are as follows, 9th grade: Frozen, 10th grade: Peter Pan, 11th grade: Little Mermaid, and 12th grade: Lion King. This will happen from 10am-1pm.
Monday – Tweedle Dee and Tweedle Dum Day (AKA Twin Day). Find a friend to twin with and earn spirit points for your class! Also on Monday, students will vote for the Homecoming Court in their 10 minute long Falcon Formation classes.
Tuesday – No school! (Parent teacher conferences)
Wednesday – Sleeping Beauty Day. Free feel to get comfy and come to school in your pajamas! Also, there will be an all-school mass, with an early school start at 8:00am. Later, at six o'clock, come and watch the lip sync competition in the auditorium and come listen to your favorite Disney songs!
Thursday – Disney Day! Dress as your favorite Disney character, or wear some Disney apparel!
Friday – Jungle Book Day. Wear your favorite camouflage or animal print. At the end of the day, there will be a Pep Assembly to get everyone pumped for the Homecoming football game at 7, which is a camo-out!
Saturday – Homecoming Dance! The dance will take place from 8-11pm in the gym and will cost $15.
The Falconer also took to the halls to find out what students are excited for about homecoming.
"I'm excited about getting to twin with my best friend," said freshman Lydnsay Riehl.
Sophomore Emma Herder stated, "I am most excited about getting to wear sweatpants on Wednesday (pajama day)!"
11th grader Ally Jansen replied, "I'm most excited to dress up and decorate the junior hallway!"
"Probably the different spirit days," said freshman Olivia Nomura, "It sounds super fun and creative!"
"I'm excited about hanging and dancing with all of my friends," said sophomore Christian Reyes.
As homecoming week approaches, students are getting excited for their magical Once Upon a Time at La Salle.
About the Writer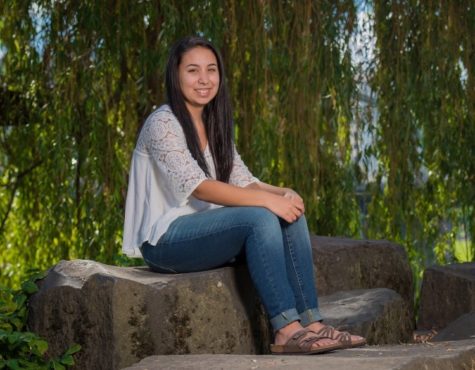 Maddie Pfeifer, Editor
Maddie Pfeifer is a senior this year at La Salle. She enjoys soccer and track and is also involved in many clubs at La Salle. She plans on majoring in...