A Club For Everyone
This new school year has brought with it some new clubs to join some of the already established ones.

Some of the returning clubs this year are Book Club, Cat Appreciation, Outdoor Club, and Robotics.

New clubs

Joining these established clubs this year are some brand new and unique clubs for students to join. The student moderator of these new clubs told The Falconer why their club is unique.

One new club this year that has already become very popular is Spirit Club. Senior Reece Wible, creator of the club, described why Spirit Club is unique. "What makes our club unique is that there's no other club this year that provides the encouragement to support our fellow Falcons. Spirit Club is more than just a club, we are a lifestyle, a motivation for students to support each other." Wible continues, "I believe this club can act as an example for life; with the goal of helping and encouraging friends and strangers in everything they do. It promotes positivity and a healthy, relationship building lifestyle — which is contagious. Spirit Club makes the world a better place, one student at a time."

"

I believe this club can act as an example for life; with the goal of helping and encouraging friends and strangers in everything they do. It promotes positivity and a healthy, relationship building lifestyle — which is contagious. Spirit Club make the world a better place, one student at a time.""

— Reece Wible, creator of Spirit Club

The Spirit Club gives off an infectious positivity and anyone interested in spreading the spirit should join.

Senior Alan Morales, moderator of the Belly Dancing Club, said "What makes my club unique is that it takes an art form and cultural aspect, brings it into a reachable setting, and makes it accessible for all students, regardless of ethnic background." Interested in a new and fun way to express yourself? You should definitely check out Belly Dancing Club!

The Pay it Forward Club is a new club bringing out the kindness in everyone. Creator of the club, Senior Natalie Saltares, says of it, "I think that the Pay it Forward Club is very unique because of how we strive to remain anonymous. All of our acts of kindness go without recognition and I think that that really shows how all of our members are doing nice things for others because they want to, not because it is a requirement." The Pay it Forward Club is a great addition to La Salle this year, and is sure to help spread a positive message of kindness all through out the school.

Volunteer Club is another new club interested in helping the community. Sophomore moderator Emma Ly says of the club, "Volunteer Club revolves around the concept of making a difference regardless of how immense the impact is; as long as our volunteering innovates a change, our mission is accomplished." Anyone looking to help the community and make an impact should sign up for Volunteer Club.

Dr. Who Club is new this year and ready for some devoted fans. Robby Jones, junior moderator, says, "Part of what makes the DW (Doctor Who) club unique is the level of devotion most people in the club have to the show. Most of the people in the club that I know will talk to you for hours about anything related to the show." Are you a fan of Dr. Who? Then this club is definitely a good choice!

A new athletic club started this year is Ultimate Frisbee Club. Sophomore moderator Ian McCarty spoke of his club saying, "This club focuses on learning how to play and playing the sport of Ultimate Frisbee. We are currently working on making sure everyone who is in the club knows what they are doing. In the spring we are hoping to have a team to compete in the Oregon Spring league or maybe even state. We would welcome any new members who are interested in playing or learning the sport." If you love frisbee or are just looking for a new sport to try out, Ultimate Frisbee may be the club for you!

"Philharmonic Fusion is a pinnacle for the formation of community," states Junior Max Fajardo, moderator of the Philharmonic Fusion Club. "We are a relatively small community of musicians. As a collective group we have experienced agony, sacrifice, love and glory. We as musicians are alone, talented, diverse and intelligent. But as the group we are the sound of the future. We contain all of the most talented musicians and play the most difficult music. The product is magnificent. I have engineered the club to fuse together all of the best aspects of music to try to create a new style, a unique and new way of playing music. We are Philharmonic Fusion." Passionate music lovers will certainly find this club to be a great fit for them.

Also new this year, Fantasy Football, Friday Frenzy Dance, Karaoke, Model United Nations, and Workout Club are ready for anyone who wants to join and try something new.

Returning clubs

Book club is returning this year and its members are excited for some reading. If you love reading and want to make some friends who also love reading, then Book Club is for you!

Another seasoned club is Cat Appreciation. Started by science teacher Ms. Coleman, Cat Appreciation is for any feline-loving student who wants to share their love of cats with others.

Also returning this year, Outdoor Club is ready for some adventure! With rock climbing, fishing, rafting and more, Outdoor Club is sure to give anyone an adrenaline rush.

Robotics has also come back this year. Robotics is a great club for anyone interested in the STEM (science, technology, engineering, and math) program here at La Salle. This club gives students a chance to further their interest in science and engineering.

Clubs are a part of high school that not everyone participates in; with the new and returning clubs at La Salle, every student can find one where they can branch out, meet new people, and have some good old fashioned fun.
About the Contributor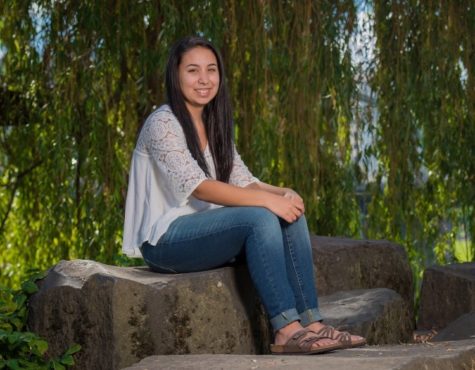 Maddie Pfeifer, Editor
Maddie Pfeifer is a senior this year at La Salle. She enjoys soccer and track and is also involved in many clubs at La Salle. She plans on majoring in...