Fall Sports in Action: #1 Boys Soccer Team Takes Down #15 Wilsonville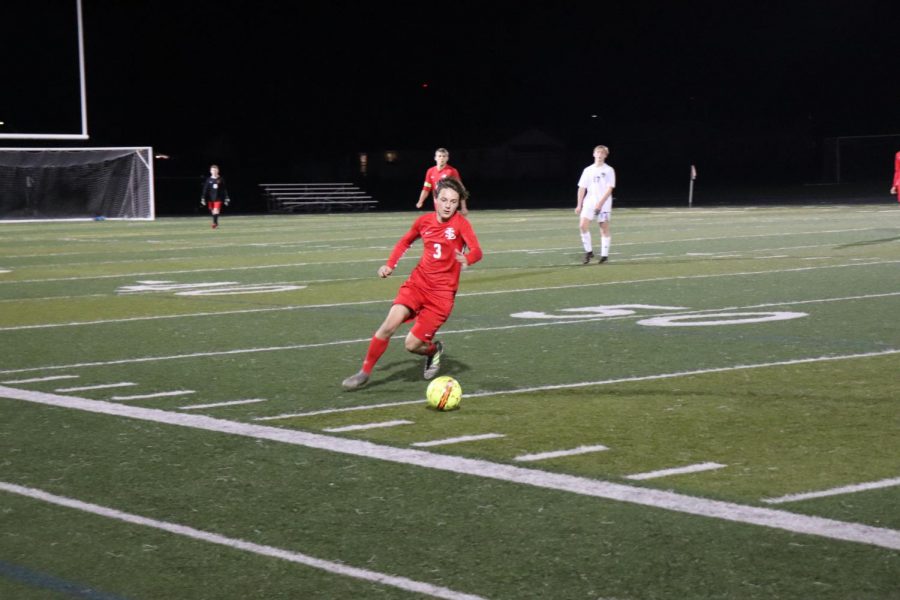 Sam Hull, Staff Photographer
October 11, 2018
This Tuesday head coach Seth Altshuler's #1 ranked varsity boys soccer team defeated the #15 Wilsonville Wildcats with a 2-0 victory. The boys have achieved an impressive 9-1 overall record and a 3-0 league record. Here's a look at the action from Tuesday night's game.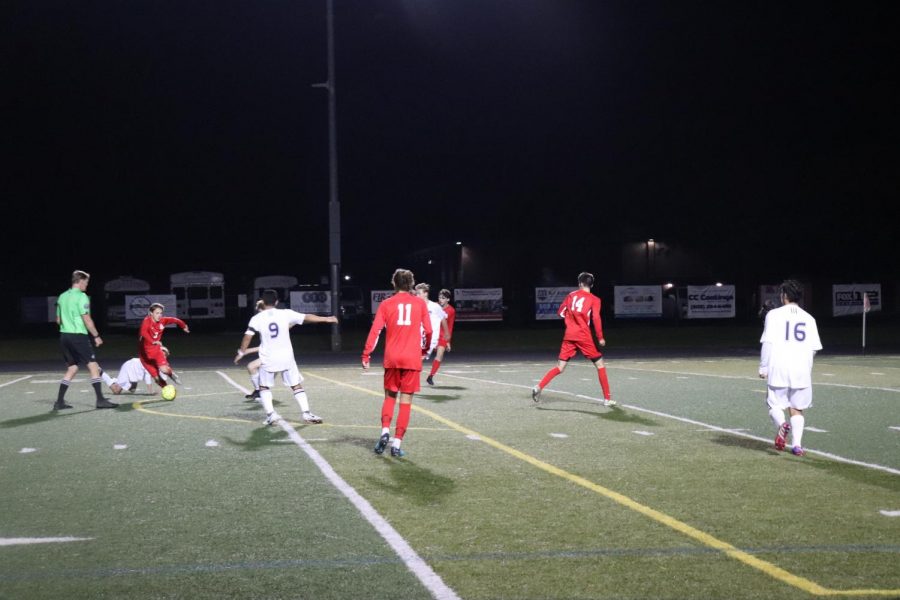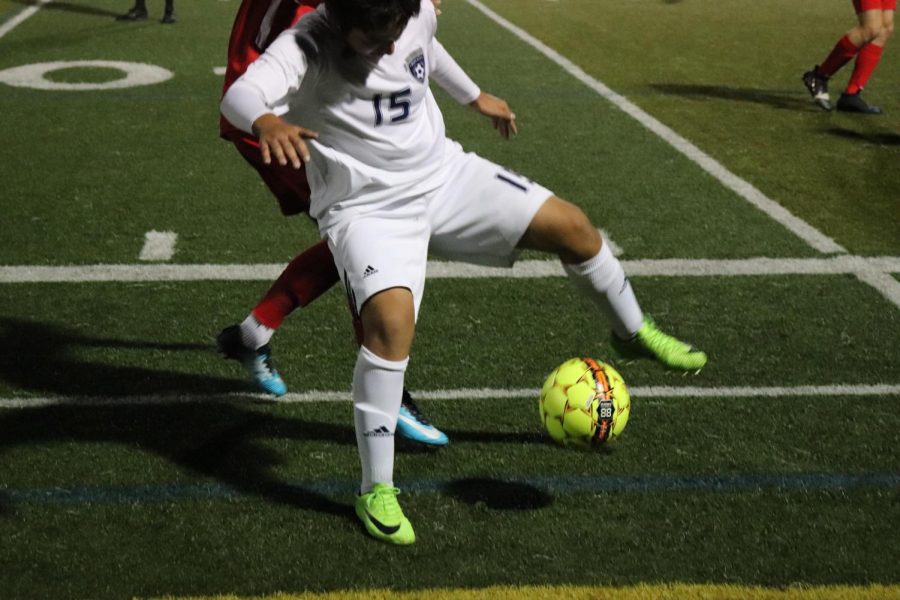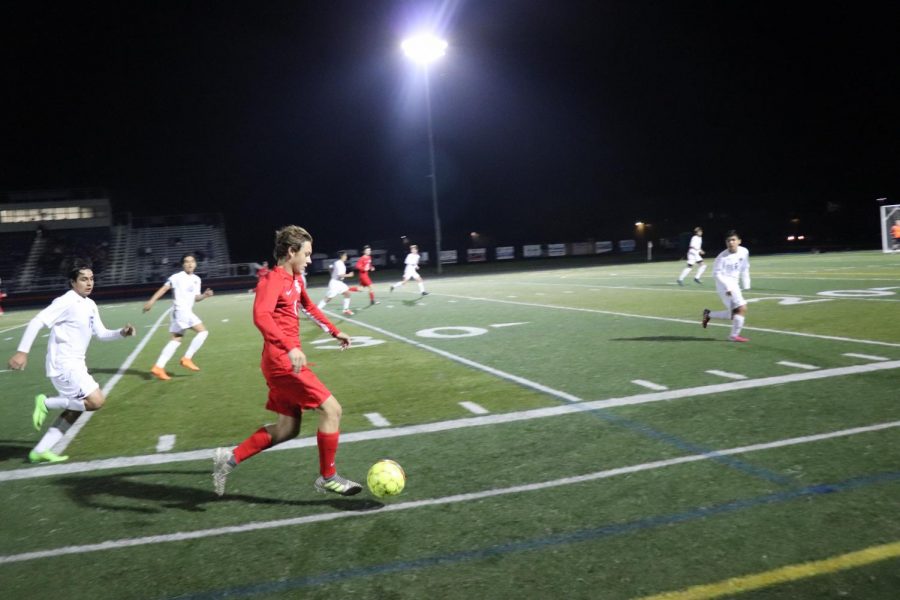 Junior Ethan Shea dribbles down the field.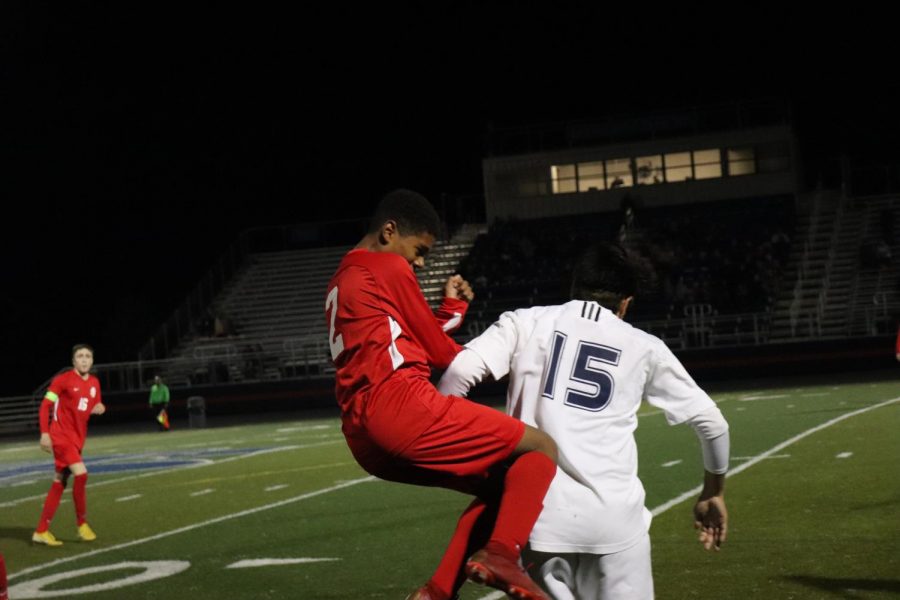 Freshman Mizael Harris gets elbowed as he goes up for a header.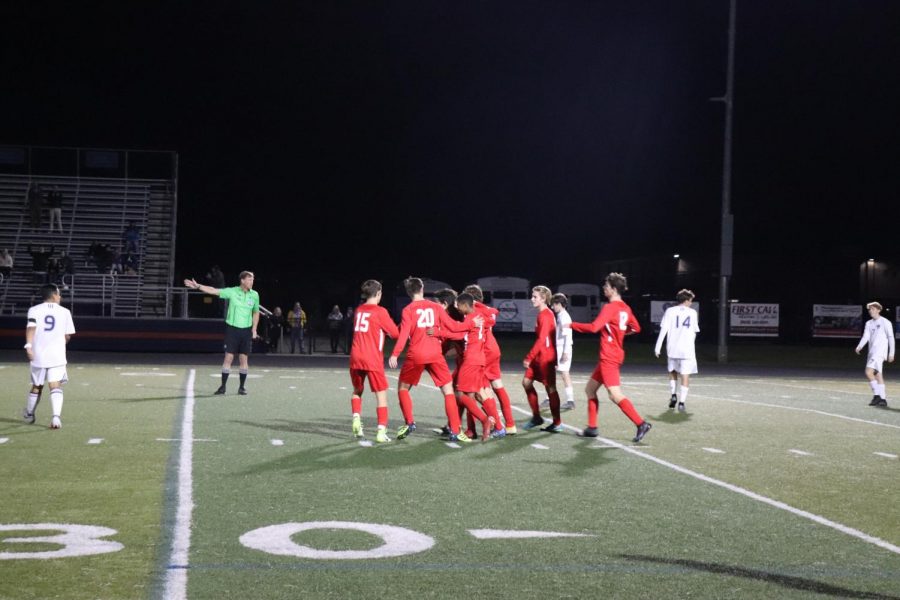 The boys congratulating senior and captain of the team, Brendan Dexter, just after he scores the first goal of the game.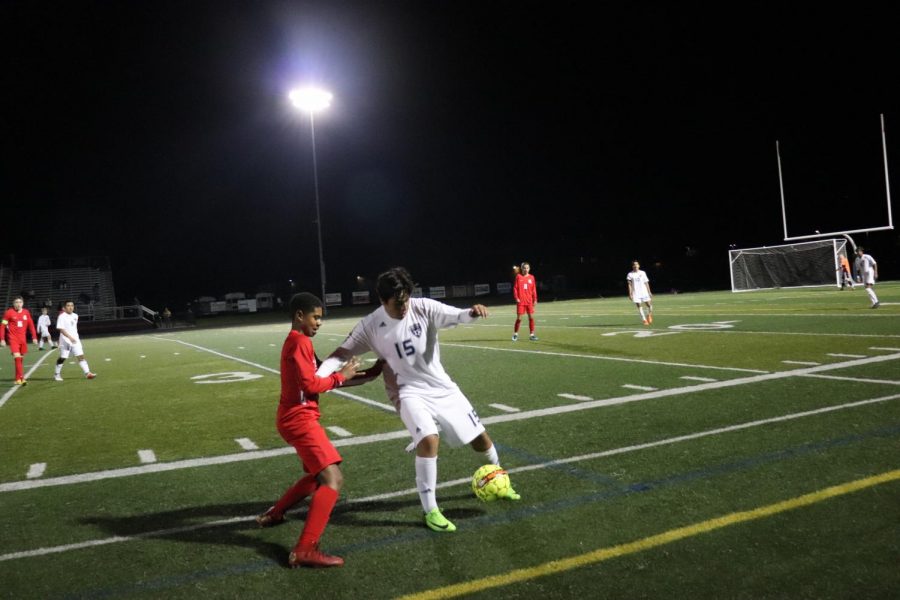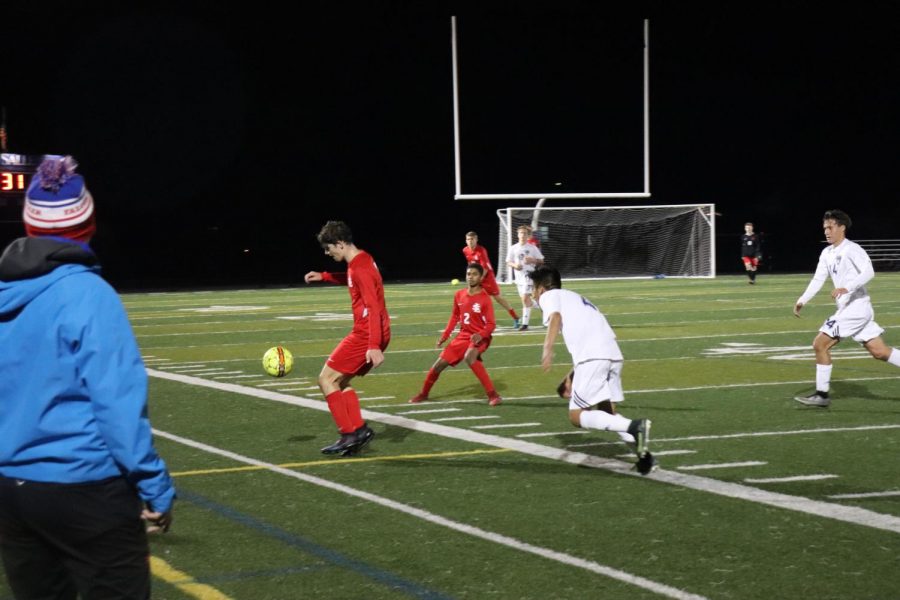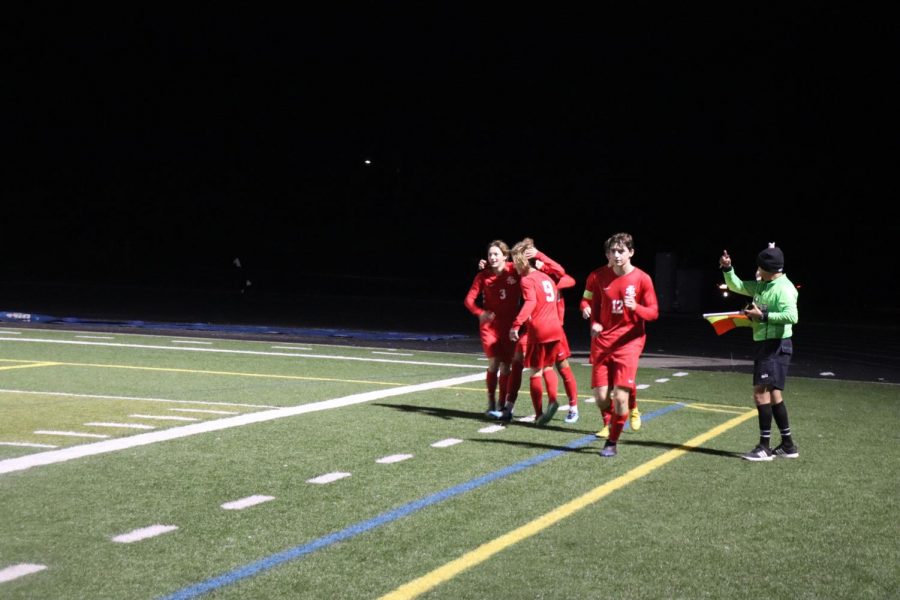 Luke Strange's teammates celebrate with him after he scored the second goal of the game, which secured the boys a 2-0 victory.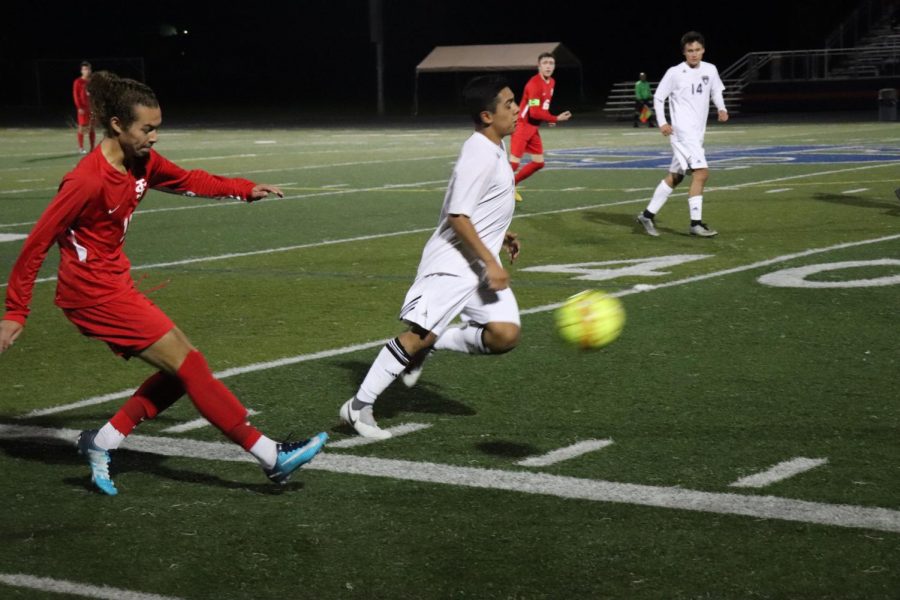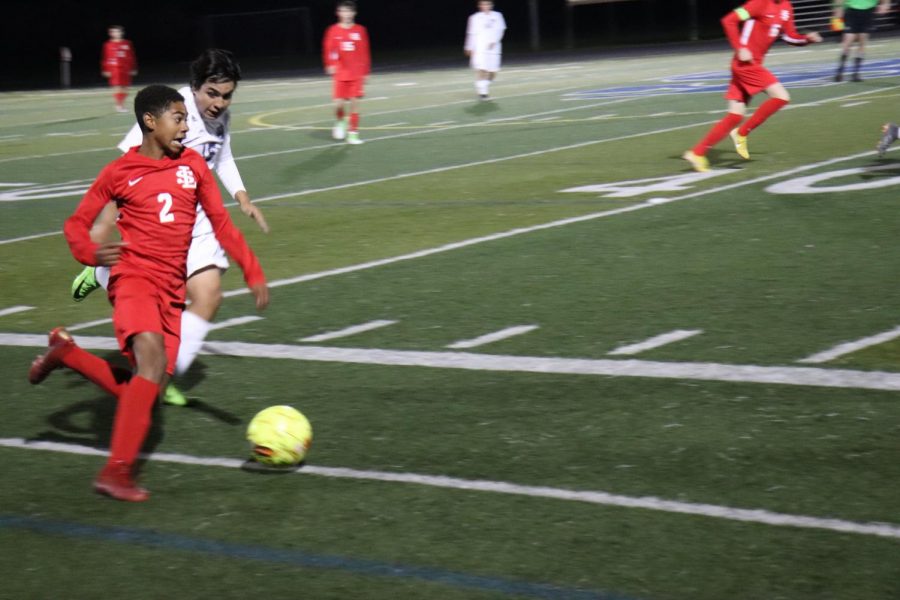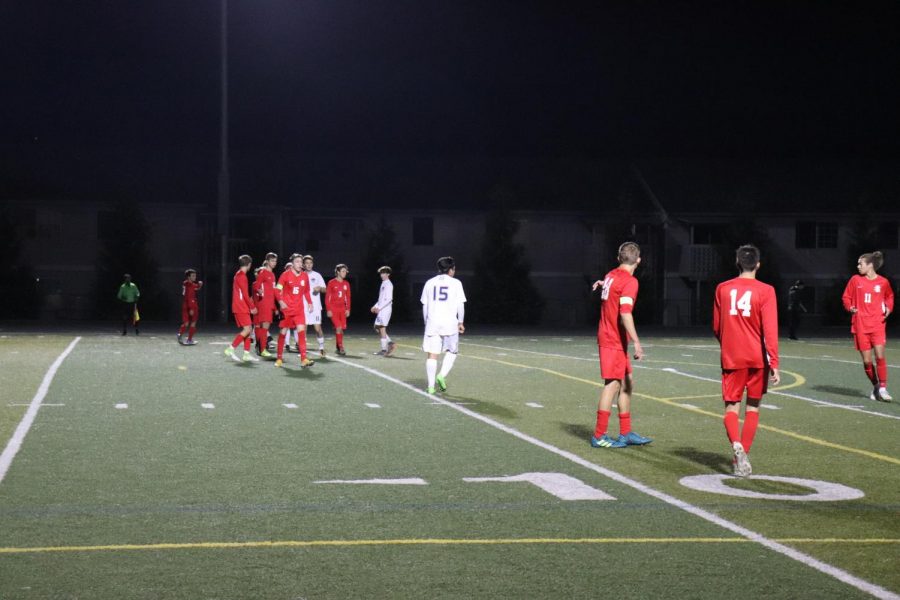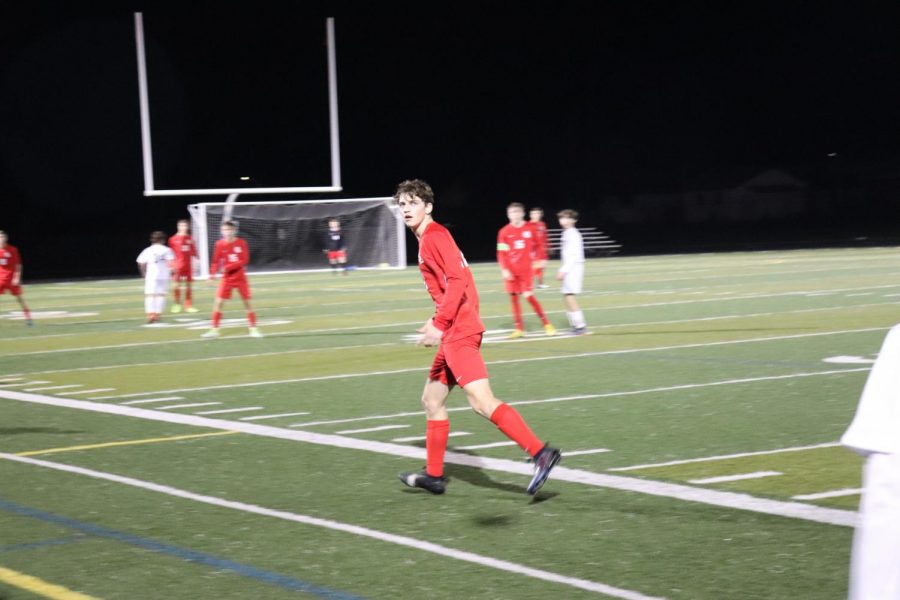 Sophomore Noa Taylor keeps an eye on the ball, as the boys drop back on defense.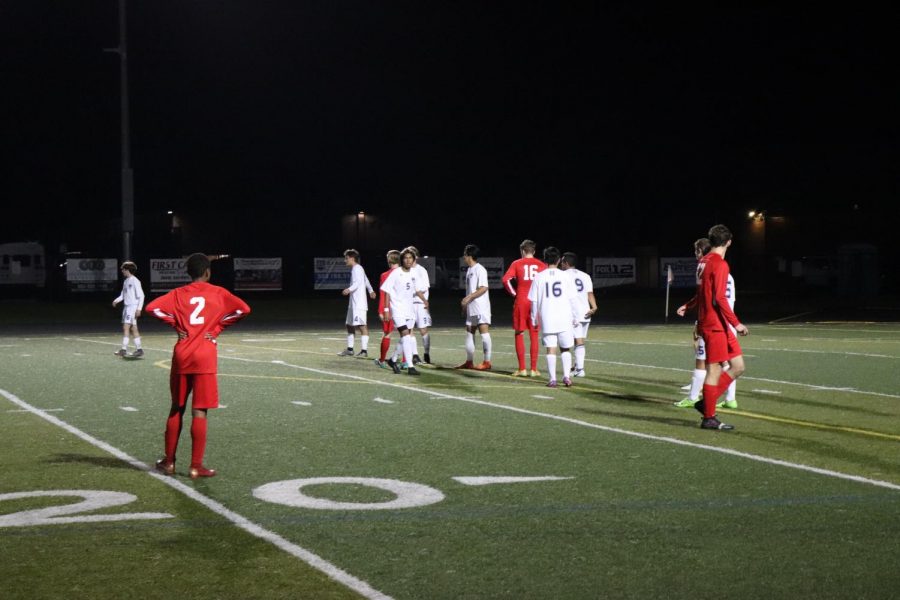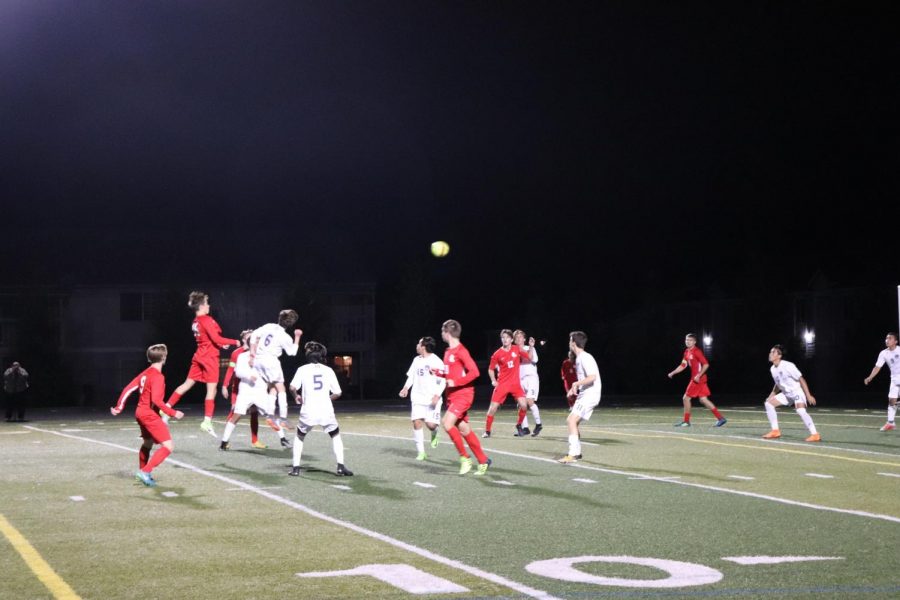 Sophomore Wade Nichols, in mid air, moments after heading the ball.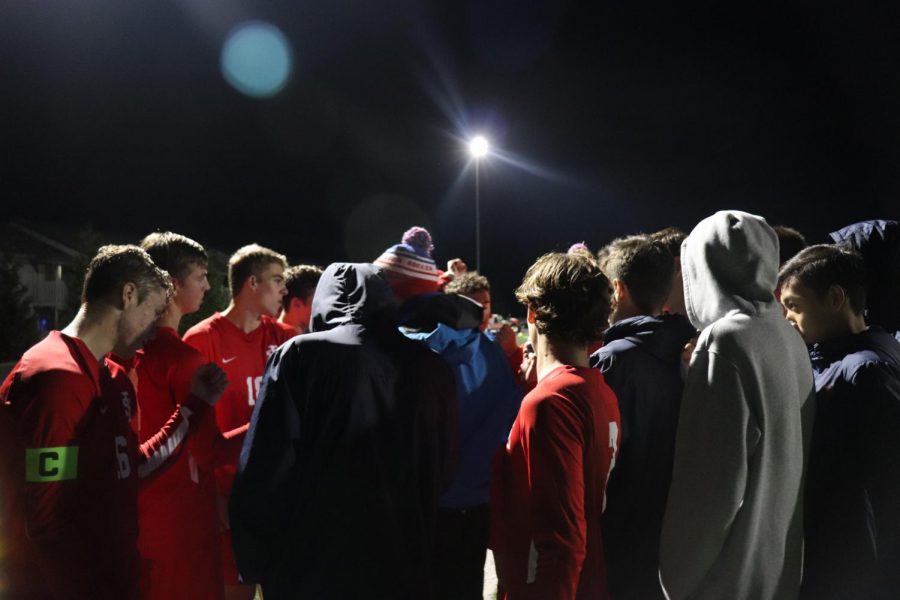 Coach Altshuler meets with the team moments after their victory.
***
The team's next game is on Mon., Oct. 15 when they take on #32 St. Helens on the road at 7pm. After that, the team takes on #21 Parkrose at home on Wed., Oct. 17 at 7pm.
About the Writer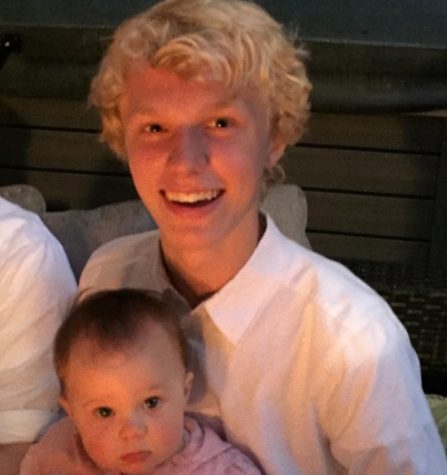 Sam Hull, Staff Photographer
Sam Hull is a senior at La Salle who enjoys playing soccer and skateboarding. On the weekends Sam spends most of his time working as a dishwasher at Papa...