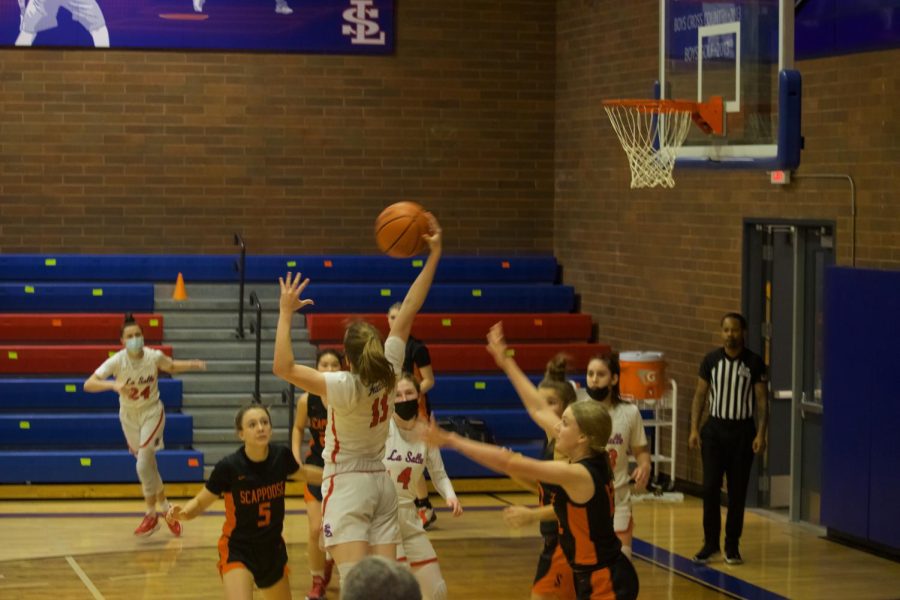 Fia Cooper
On Monday, Jan. 10, the #9 La Salle girls varsity basketball team went against #18 Scappoose High School at home. La Salle won with a final score of 57-20. 
Freshman Lindsey Kapanoske thought the game went "really well," she said. "We worked together as a team and we all helped each other when we needed to."
The team has played 10 games so far this season. "We're having a good streak and playing well," Kapanoske said.
Kapanoske said that as the season progresses, she hopes the team can "get through to state," she said. 
The next game will be on Tuesday, Jan. 18, against #10 Wilsonville at home.