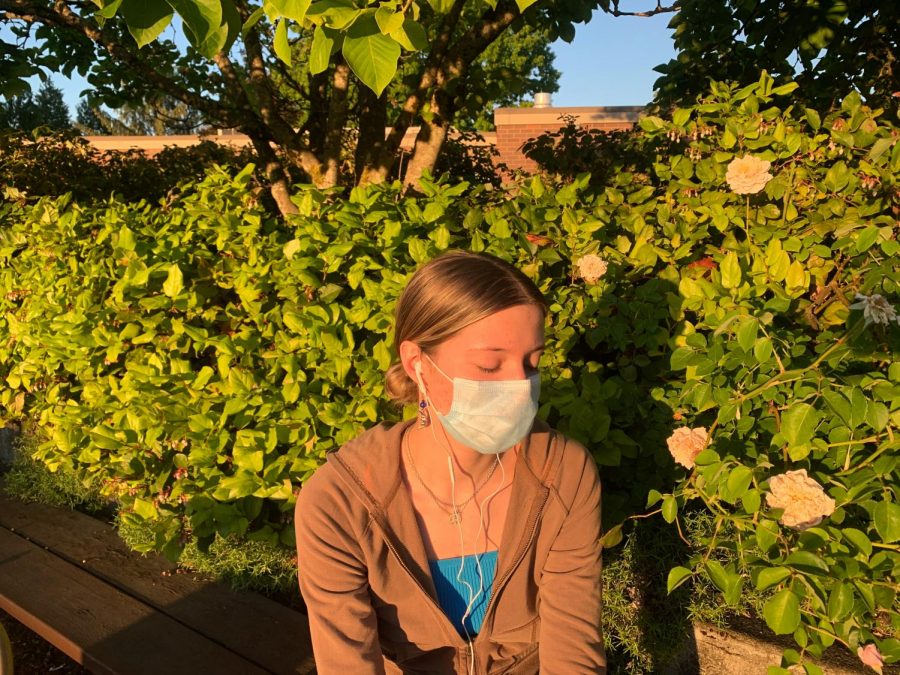 Maddie Khaw
The following article includes music containing explicit content.
As my senior year and my time with The Falconer comes to an end, I have been reflecting on my experience throughout high school, particularly in writing for The Falconer.
Playlists and album reviews have been some of my favorite articles to publish on The Falconer, so I wanted to create one last playlist.
I have compiled an array of fantastic songs that I have been listening to recently, along with some of my older favorites that I just keep coming back to.
This playlist consists of genres from indie rock to electronic music and rap. Every single one of these songs are great in their own way. Below are 11 songs I have picked out to be in my last playlist, I hope you enjoy.
"Feel Like I Do" – Disclosure, Al Green 
The electronic duo consisting of Howard and Guy Lawrence use a sample from Al Green's song "I'm Still in Love With You." This makes for a fun rendition of the older song, that gives off happy and carefree vibes. 
"Cured Of Youth" – Tennis
 The song "Cured Of Youth" by indie-pop duo Tennis is the third track on their EP "Small Sound." This song is an easy listen of beautiful and flowy pop sounds. If you're looking for a song to sit back and relax to, this is the one for you. 
"That's Why We Dance" – Calliope Musicals 
 Up-beat instrumental and cheery lyrics combine together to create a rock song that is the perfect thing to dance away your problems to. If you enjoy "Come On Eileen" by Dexys Midnight Runners, then this should be the next song you check out.
"The Divine Chord" – The Avalanches, MGMT, Johnny Marr
"The Divine Chord" radiates nothing but positive energy. While listening to this, you will feel immersed in a magical world, where it seems like nothing could go wrong. 
"Erase Me – Main" – Kid Cudi, Kanye West
This up-beat song reflects Kid Cudi's thoughts on a girl who left him but keeps coming back. Cudi and Kanye West come together to create a fun song to sing with your friends. 
"Are You Feeling Sad?" – Little Dragon, Kali Uchis
 With upbeat instrumentals and comforting lyrics, the Swedish electronic music band Little Dragon and American singer-songwriter Kali Uchis come together to produce a funky song that insists "things are going to turn out fine."
"Goodbye Horses" – Q Lazzarus
 The synth-pop song "Goodbye Horses" by Q Lazzarus is a one that will make you feel like you're living in a movie. The slow vocals and consistent background music come together for a beautifully constructed song.
"Selfish" – Little Simz, Cleo Sol 
 Suggested to me by one of my friends, "Selfish" is a groovy rap song by British artist Little Simz, featuring mesmerizing vocals by Cleo Sol. The two come together in order to create a beautifully written and produced song. 
"Just What You Want" – Grouplove (feat. Dani Miller of Surfbort)
 If you ever want to feel like someone who is not to be trifled with, Grouplove and Dani Miller's song "Just What You Want" is the anthem for you. This song is a combination of pop rock and garage punk, with high energy guitar and drums, making it the perfect track for your carefree days.
"Oregon Girl" – Someone Still Loves You Boris Yeltsin 
"Oregon Girl" is a fun alternative song, where indie pop band, Someone Still Loves You Boris Yeltsin, sings about how they've "been around the world/but [they've] never seen another Oregon girl."
"Before The World Was Big" – Girlpool
 Girlpool's "Before The World Was Big" has been on my playlist since middle school, making this one of the songs I always go back to. The indie-rock band reflects on how things change after you grow up, creating a song that's fantastic to sing in the car. 
The Falconer has created a Spotify playlist featuring all of the songs above.