Athlete of the Week: Kate Sunderland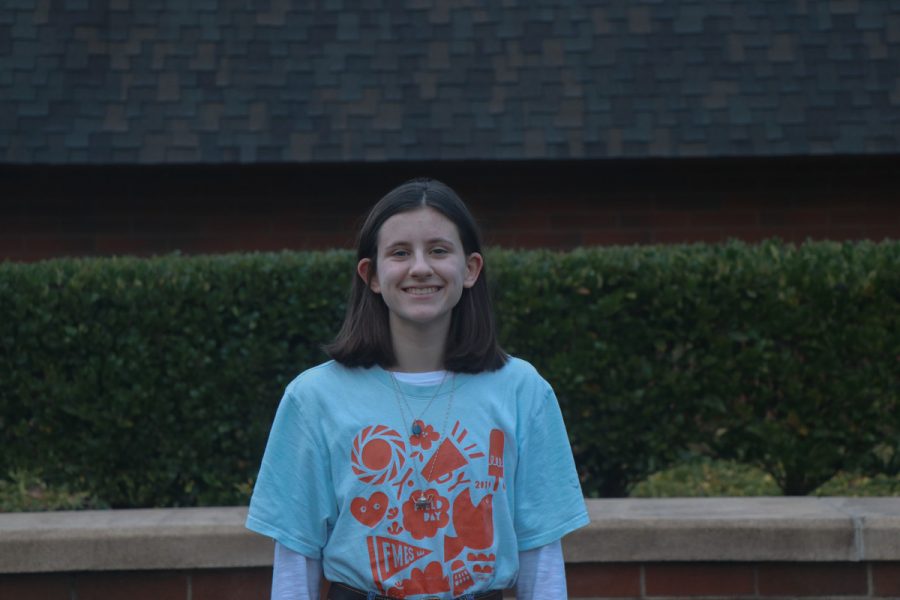 Bored from the seemingly endless months in quarantine, sophomore Kate Sunderland looks forward to cross country practices with her teammates.
She joined both the cross country and track team her freshman year. 
Although the track season was cut short last spring due to the pandemic, Sunderland started to learn how to pole vault. She said that her coach suggested she try it after learning that she competed as a gymnast during middle school.   
Sunderland said that gymnastic competitions were "half fun [and] half absolutely terrifying." She also said that she enjoys being able to show off her ability to do backflips.
Sunderland does aerial silks in addition to her past gymnastics experience, which is a type of performance where artists do aerial acrobatics while hanging from fabric.
In fourth grade, Sunderland tried out the silks while in PE class, but she eventually learned small moves from friends who had silks in their houses. Since then, she also took a few classes over the summer in downtown Portland. 
Across all the teams she's participated in, Sunderland said that her favorite part is the community aspect she experienced in both gymnastics and on the La Salle cross country team. She reminisced about how she used to be able to jog with her friends in cross country and just talk.
Outside of school, Sunderland enjoys biking, which is an activity her dad introduced her to. She said that she usually likes to ride on a nearby hill where there are more flat neighborhoods in her area.
While quarantine has made it difficult to stay in touch with friends and family, Sunderland has already started her annual tradition of crocheting presents for her loved ones. Although she recently finished a crochet frog, what Sunderland calls a lemon boy is her favorite, which she crocheted a while back.
Another way Sunderland has stayed connected amid the pandemic is by meeting up with her childhood friend at a Dairy Queen between both of their houses.
When Sunderland had family reunions, her family would go to her aunt's house which they call "the farm" because of how big the land is and all the animals. 
Among the chickens, sheep, goats, and cats, Sunderlands favorite is a cat named biscuit. "She just comes and sits on my shoulders," she said. "She's very sweet."
Despite being the youngest of her immediate cousins, Sunderland is older than most of her second cousins and helps to corral them.
Sunderland is also an avid reader. Her favorite genre is fantasy, but "The Mist," by Stephen King, is one of her favorites, even though it's a horror-themed novel. 
In addition to novels, Sunderland enjoys comic books, with some of her favorite characters being Batman and Spider-Man. From the "Batman" comic book, she finds Alfred's constant state of disappointment amusing.
Sunderland wishes she could walk on walls like Peter Parker, yet her dream power is the ability to shapeshift so she could pull practical jokes on her friends.
About the Writer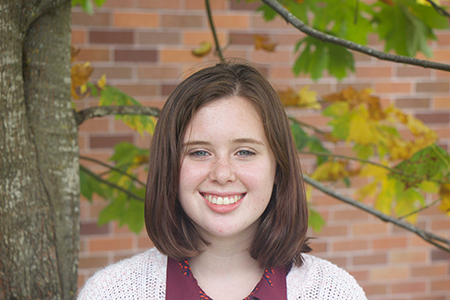 Avery Marks, Staff Reporter
Avery is a sophomore at La Salle. Outside of school, she enjoys hiking, reading, and listening to music.