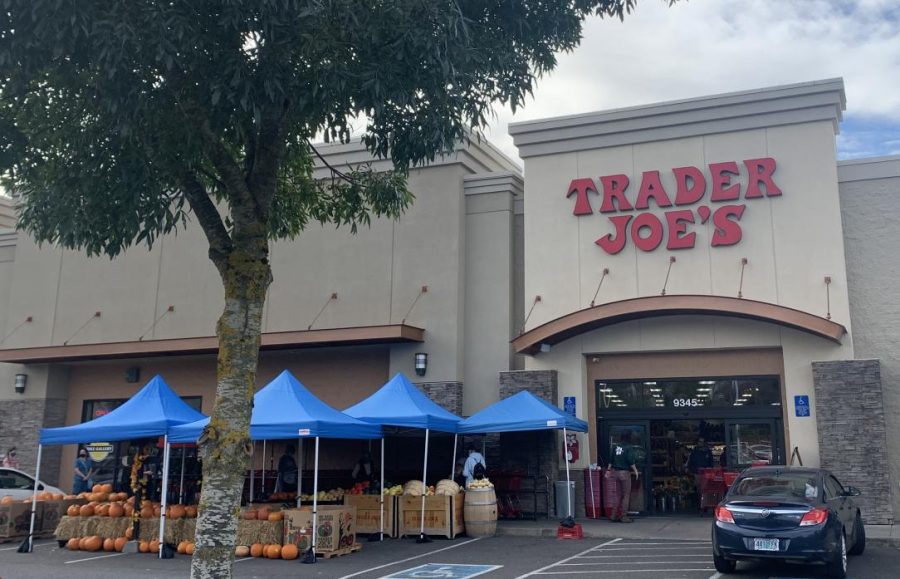 Avery Rush
During the fall, a special treat can be just what you need to get yourself in the spirit of the season. From pumpkin spice lattes to apple cider and Halloween candy to pumpkin pie, the flavors this time of year brings are a delicious reminder of the approaching holiday season.
These fall-themed treats from Trader Joe's are some of my personal favorites when I want to fully immerse myself in the magic of fall.
Maple Leaf Cookies – $3.00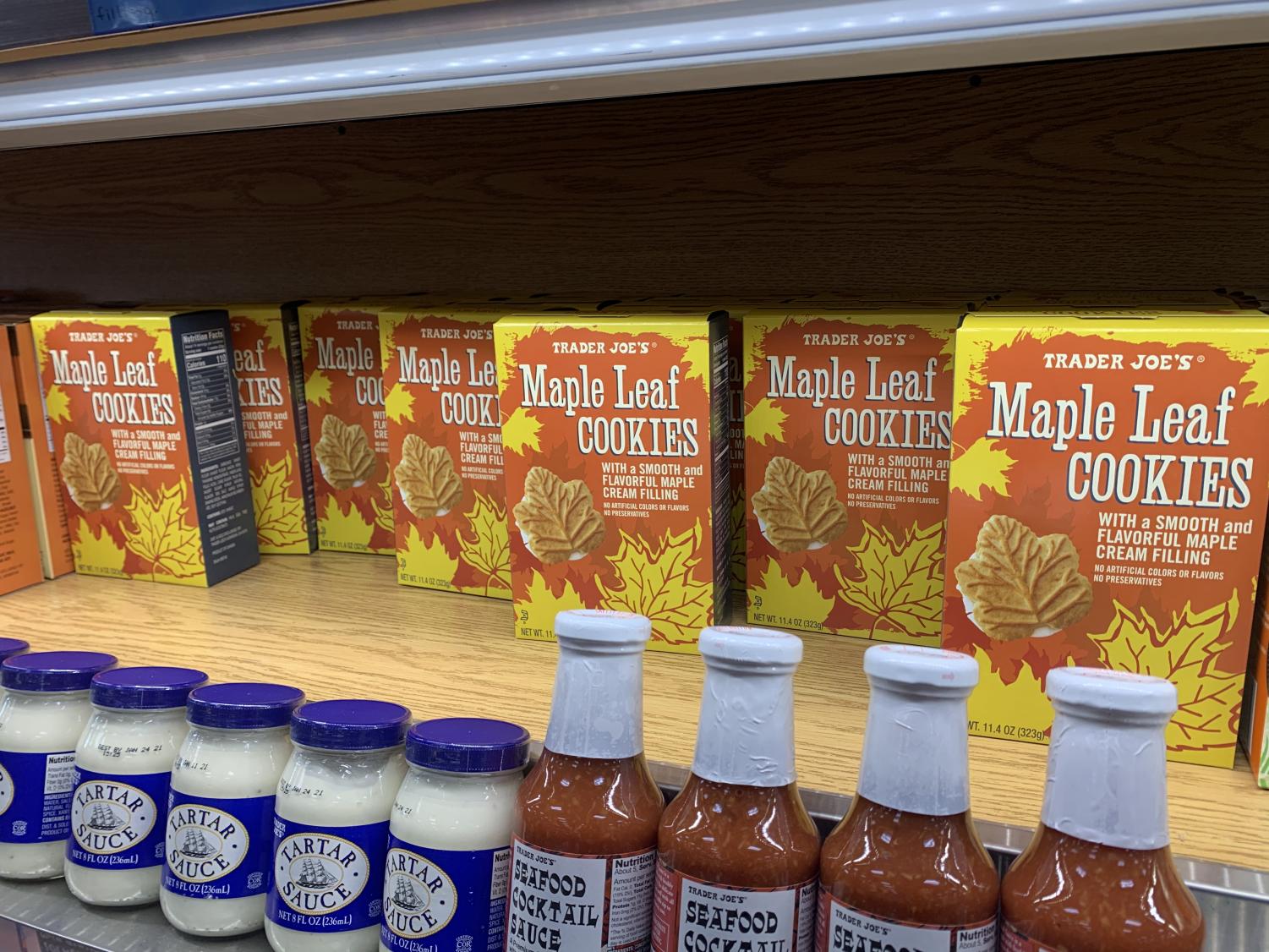 These maple-infused cookies are offered year-round, but the warm and sweet flavor combined with the autumn-like leaf shape is sure to remind you of the changing weather and the falling leaves that come with it. 
This treat consists of two biscuit-like maple cookies sandwiching an ultra-sweet maple frosting in the center. These cookies are great for a late-night snack, kids' sack lunches, or on a platter at Thanksgiving dinner.
While the serving size is only one cookie, you'll be sure to find yourself reaching into the box for more, especially if you pair these with the maple oat milk that can be found at Trader Joe's as well. This pairing is a perfect fall spin on the classic Oreos and milk combination.
Maple Oat Beverage – $2.99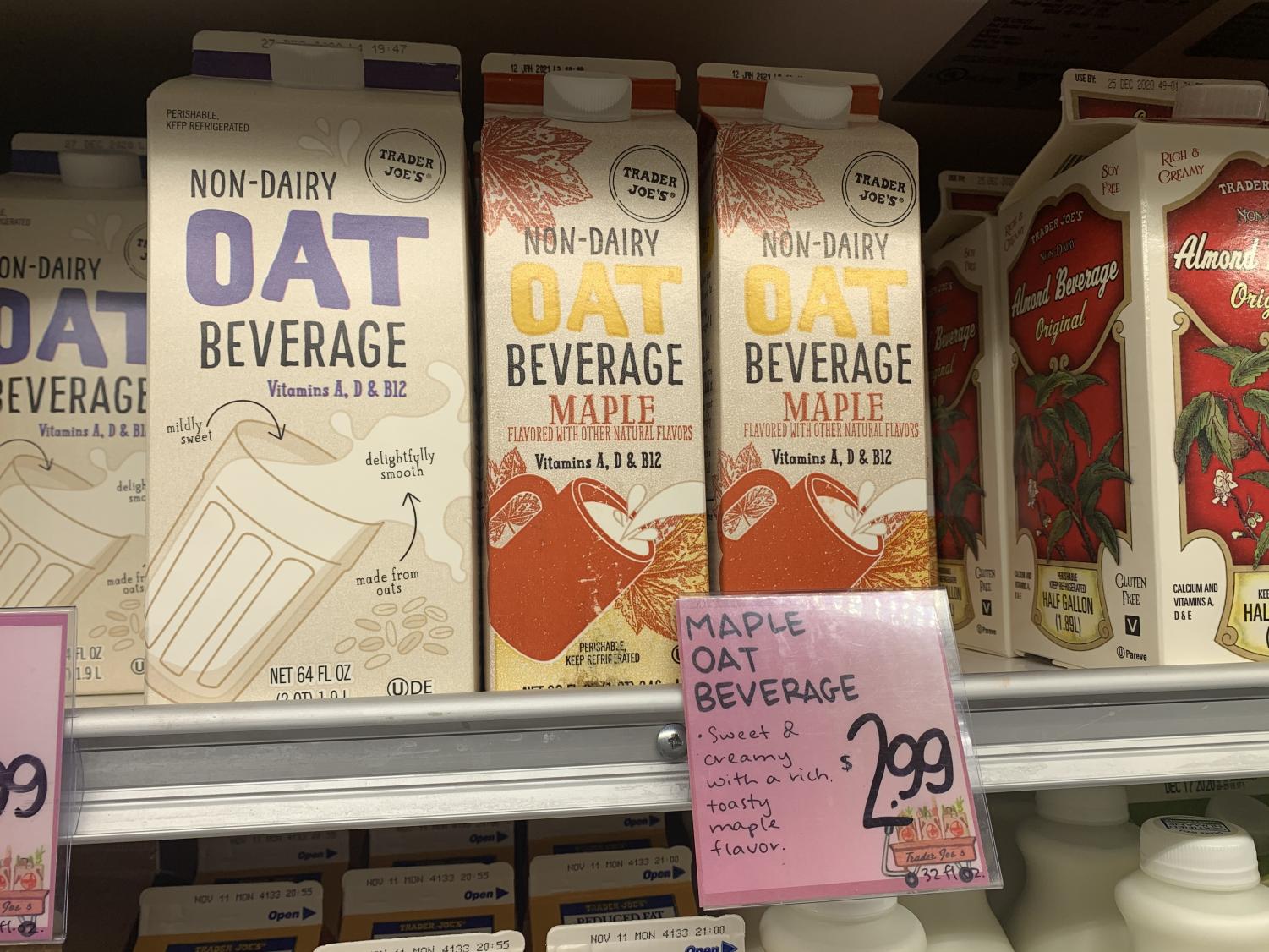 With more and more people switching from traditional cow's milk to non-dairy milk alternatives, this sweet spin on the oat-based drink is a delicious option if you want to spice up your morning coffee or your bowl of breakfast cereal. 
As previously mentioned, this milk-alternative is a match made in heaven when paired with the Maple Leaf Cookies. This product was first released just this September and is available for a limited time only, so time is of the essence if you want to try it out. 
Pumpkin Waffles – $1.99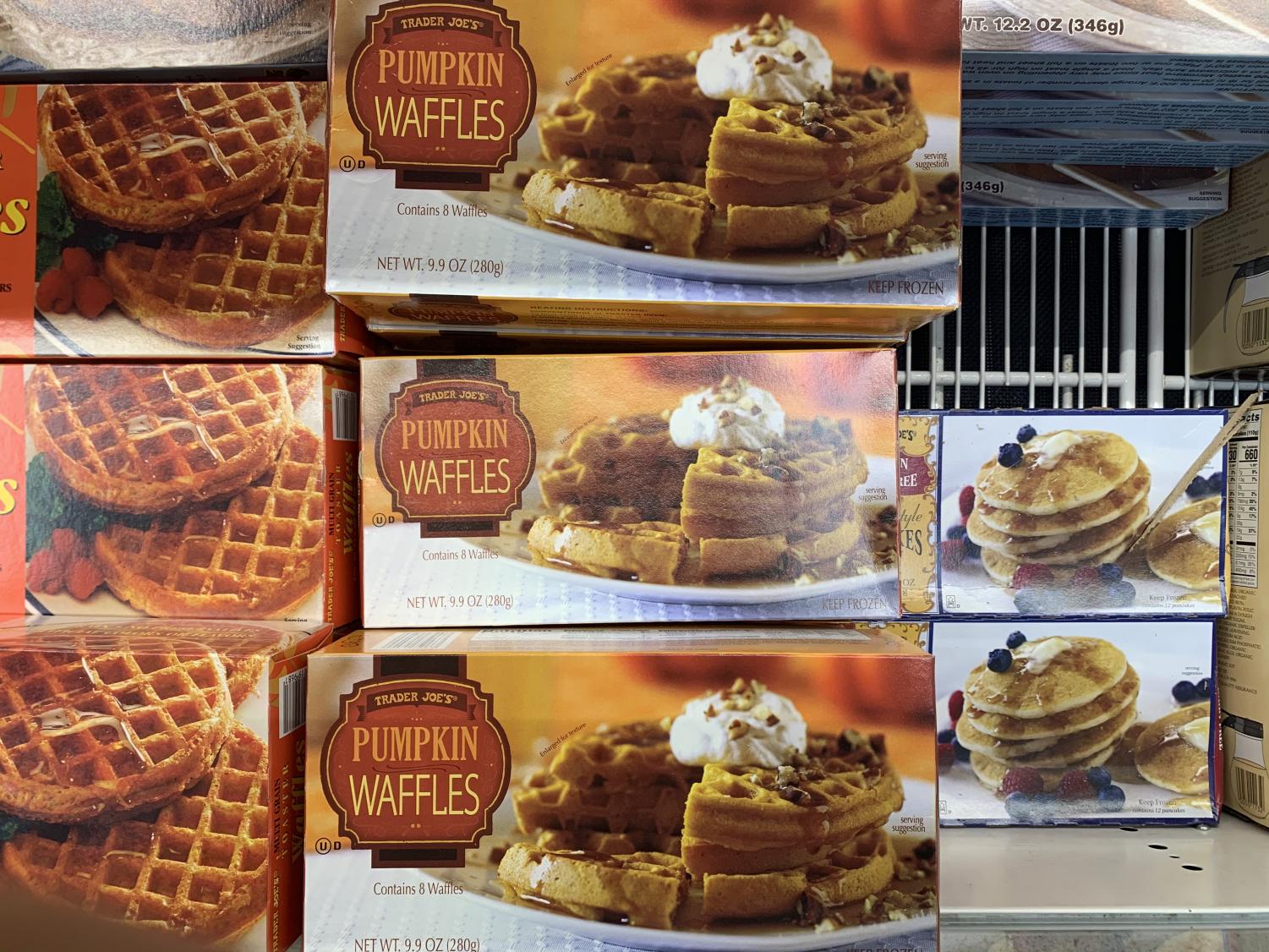 These waffles are a heavenly way to start your day, especially when paired with some pure maple syrup or peanut butter. With a surprisingly bright pumpkin flavor, these are perfect for those who love other pumpkin spice treats like the infamous Starbucks Pumpkin Spice Latte. 
One box of these includes eight waffles, which seem to go incredibly fast in my house and probably would in yours too. They are perfect for breakfast on Halloween morning or even as a dessert when you're craving something sweet.
Pumpkin Bisque – $3.99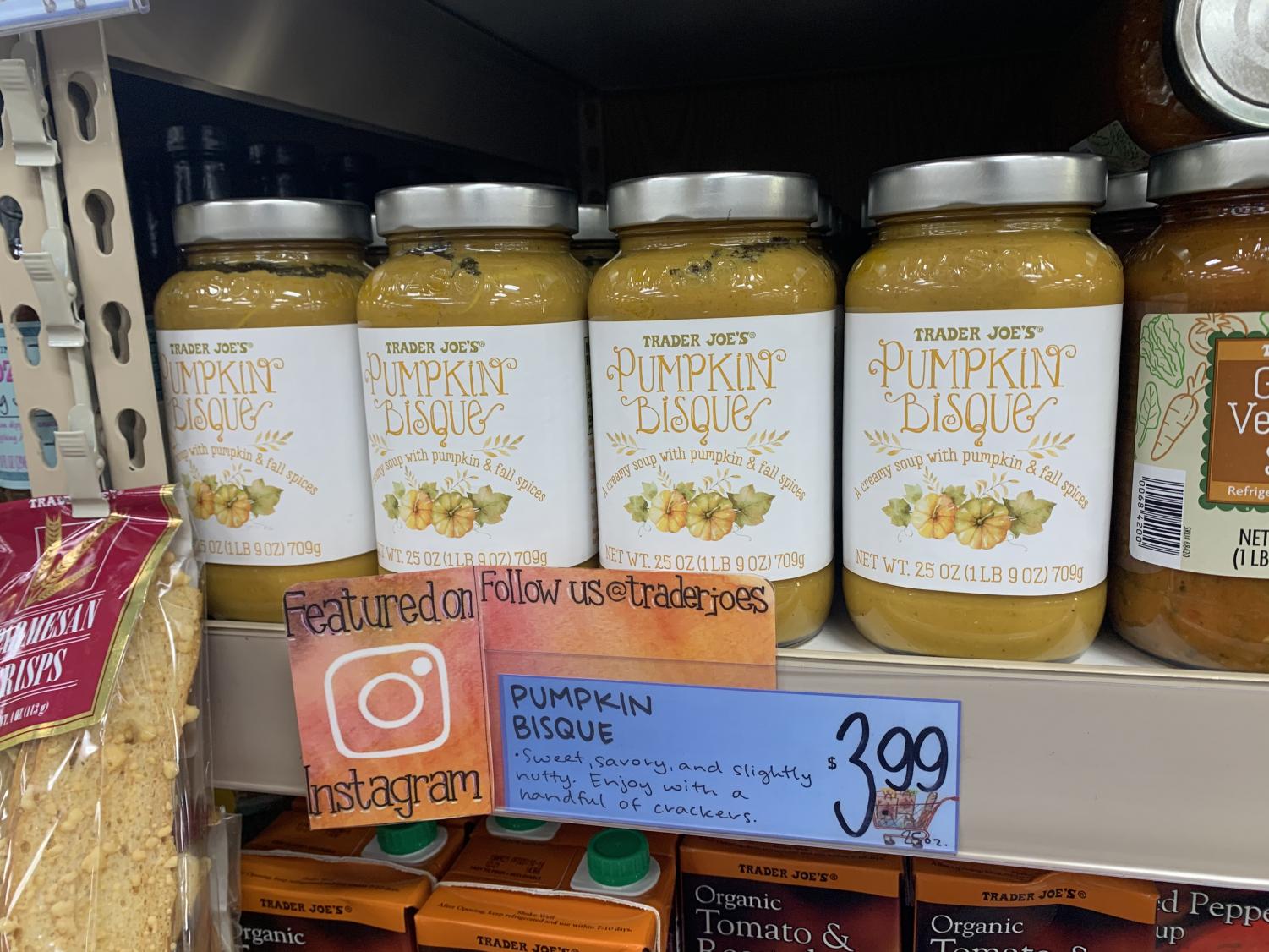 This savory dish is versatile and can be eaten alone for lunch or as a starter at Thanksgiving dinner. Pair with a slice of Trader Joe's ciabatta for the perfect comfort meal on a cold day inside.
This soup is made with honey and tahini, giving it a thick consistency with just a hint of sweetness. The recipe for this soup is a revised version of the original recipe and has been crafted to perfection by the chefs at the Trader Joe's test kitchen to get it just right.
Pumpkin Spice Cinnamon Rolls – $3.99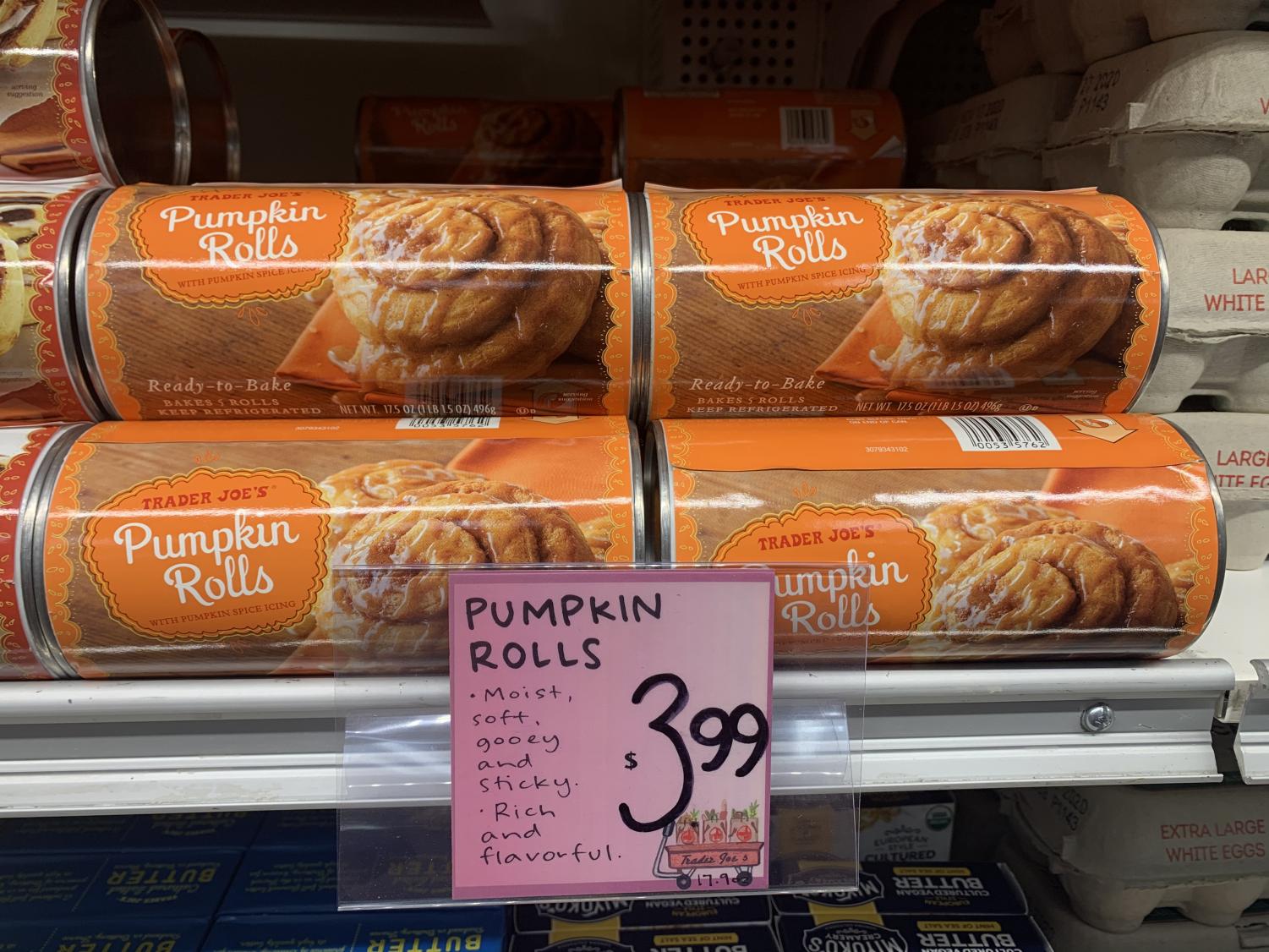 These warm and gooey breakfast rolls have to be one of the best foods I've ever bought at Trader Joe's. As a cinnamon roll lover, when I saw these in the refrigerated section I knew I had to give them a try, and I'm glad I did. 
With a soft center and a frosting lacking in no areas other than nutritional value, I recommend anybody who enjoys cinnamon rolls try these ASAP. The combination of pumpkin flavor with a cinnamon and nutmeg spice blend in the frosting works in perfect harmony with the more muted tones of the roll itself.
Pumpkin Recipe Dog Treats – $3.49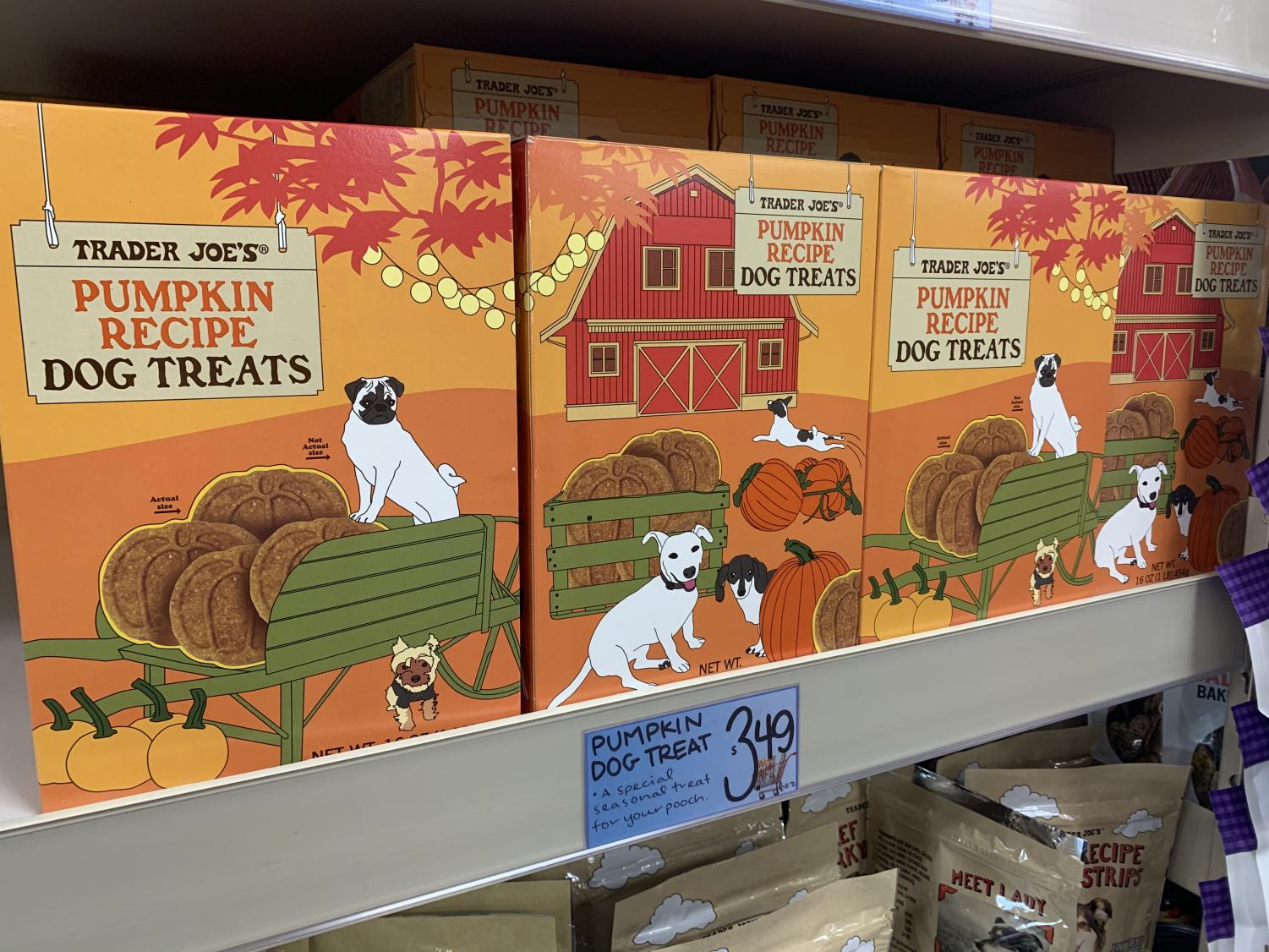 Although I can't give personal approval of these pup-friendly treats, online reviewers of this product give it high praise on behalf of their dogs. 
Pet owners commend the lack of soy and the high fiber contents, as well as the large size so that your dog can be content with the delicacy for a long while. On your next Trader Joe's run, pick these up for the furry friend in your life.