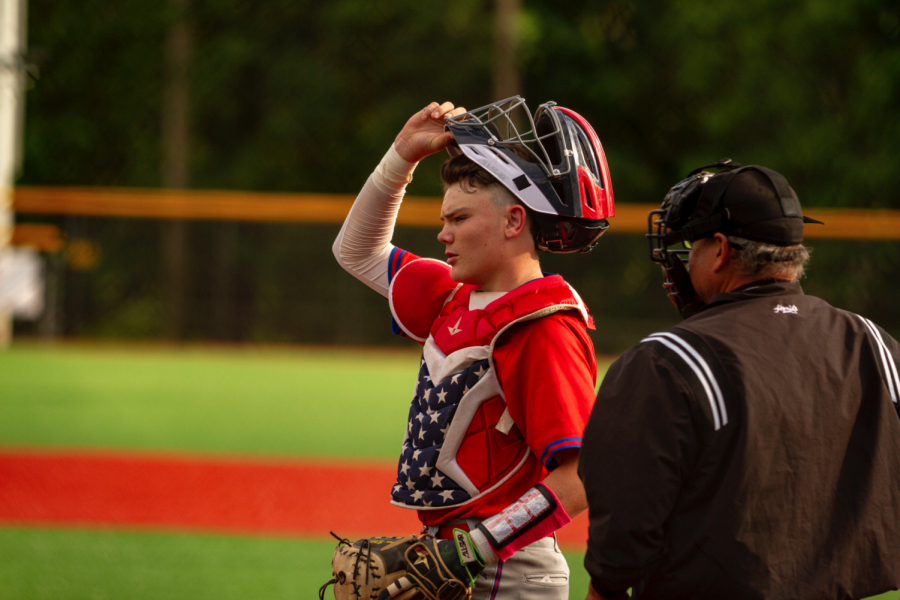 Reilly Smith
Senior Sean MacNeela has been playing baseball since he was five years old. He started playing because his dad wanted to coach, but he has continued playing because of his love for the game. 
MacNeela started playing baseball at La Salle during his sophomore year. He was unable to play as a freshman because he separated his Ulnar Collateral Ligament (UCL) from his elbow while playing baseball, but he made the varsity team as a sophomore, where he played for the rest of his high school career.
MacNeela's senior season was cut short due to the outbreak of COVID-19. "At first I was really bummed about the season, but after seeing how serious [the pandemic] is, I understand why it needed to be canceled," he said. "It still sucks we can't play though."
Despite the season being canceled, MacNeela still continues to practice the sport he loves from home by playing catch with his friends and hitting in his backyard.
During the summer, MacNeela plays with his club team, the Baseball Factory. In the off-season, he trains with Logan Ice, who is a former professional baseball catcher that he looks up to. Together they usually train by hitting and working out. 
MacNeela also tore his labrum, which has created challenges throughout his recruiting process. Talking about his injuries, he said, "they set me back in recruiting and overall made it harder for me to get better, but without them, I wouldn't be where I am today."
Some of MacNeela's favorite memories from baseball at La Salle "were probably bus rides and trips to away games with the boys," he said. 
Aside from baseball, MacNeela also used to play football. He started playing because he thought it would be fun and ended up playing for five years. MacNeela played the quarterback position but stopped playing football all together during his junior year.
Next year MacNeela will be attending Umpqua Community College, where he will also be playing baseball. One of his goals for his college baseball career is to eventually transfer to a Division I school. MacNeela is thinking about majoring in finance with a minor in accounting once he gets to a four-year college.
Advice that MacNeela gives to others who are looking to play baseball or any sport in high school is to "put all your time into working out and training," he said. "But the most important thing about sports is to have fun."