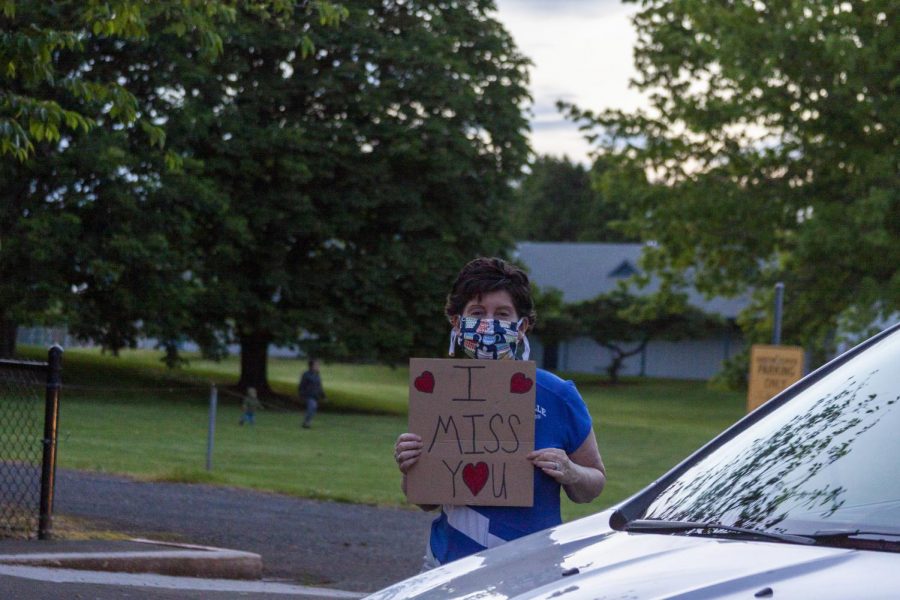 Julia Tran
On Friday, May 15, La Salle's campus was less desolate than it has been recently, as members of the community dropped off prepared sack lunches in the morning and stopped by for the second 'Be the Light' event in the evening.
During the sack lunch collection, close to 15,000 prepared lunches were brought in and donated to the Blanchet House and other community organizations.
At the 'Be the Light' event, caps and gowns, along with personalized graduation signs, were distributed to seniors. Just like the previous 'Be the Light' event, the stadium lights were lit up in honor of the class of 2020 at 8:20 p.m.