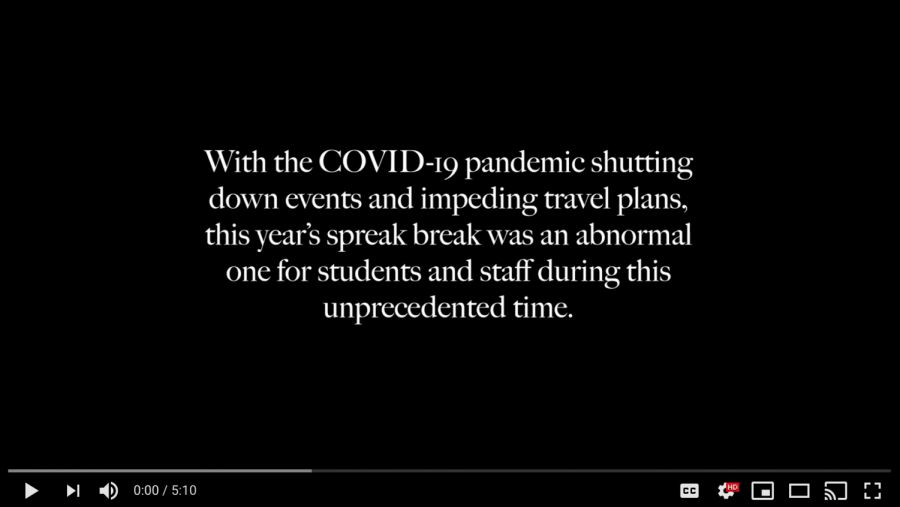 The coronavirus pandemic has shifted the lives of everyone in the La Salle community in many ways. During this unprecedented time, many aspects of high school life have been upturned — school, sports, extracurriculars, social life, and more. 
Spring break, a week usually filled with travel plans and social outings for many people, was out of the ordinary this year, with Oregon Governor Kate Brown instituting a stay-at-home order through April 28.  
So how did members of the La Salle community spend their unusual spring break at home, away from friends and extended family?
We asked six students and staff members to document their time during spring break and reflect on the effects of COVID-19 in our community. Watch the accompanying video for a look into a spring break disrupted by disease.