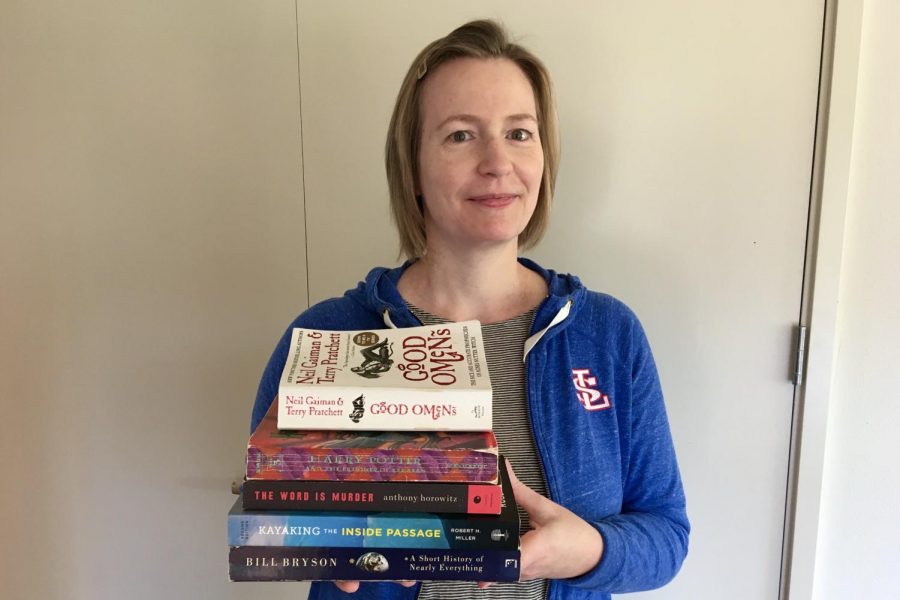 Ross Poteet
Ms. Ann Poteet, La Salle's librarian, recommends "Stamped: Racism, Antiracism, and You" by Jason Reynolds and Ibram X. Kendi. 
She described this book as engaging, eye-opening, and hopeful. "It fills in some of the blanks about why and how the western world arrived at its ideas about race, and the reasons those are so ingrained," she said. "Reading 'Stamped' is a great way to support La Salle's equity and inclusion efforts."
Ms. Poteet feels that "Stamped" is a "history of ideas," how they started, and how they affect society today. "Reynolds starts with what he calls the world's first racist views of the Puritans; takes us through actions and motivations of political leaders, abolitionists, and activists like Angela Davis; and describes how popular culture can impact beliefs about race," she said. 
This non-fiction book is an adaptation of the book "Stamped from the Beginning: The Definitive History of Racist Ideas in America" by Ibram X. Kendi, for younger readers.
Ms. Poteet said if you enjoyed reading "The Hate U Give" by Angie Thomas, any book by Jason Reynolds, or if you are interested in the Black Lives Matter movement, you should check out  "Stamped." 
"You will not be disappointed," she said.
Ms. Poteet also acknowledged that it may be difficult to start a new book these days. "Go back to your favorites," she said. "You know what you're going to get, they are comforting, and give you the feels that you need. I don't often reread, but when I do, Harry Potter books are the right combination of engaging, predictable, and escapist."