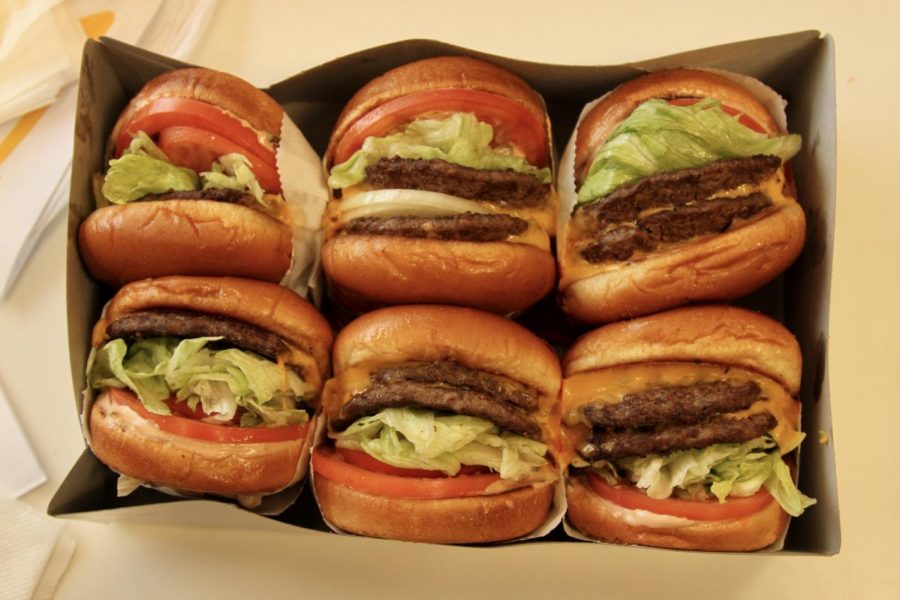 Reilly Smith
In-N-Out Burger quickly became a large fast food chain with people from all over visiting their restaurants and posting on social media about their meals, but is the food really worth all the hype?
The restaurant gained its popularity by avoiding the use of frozen, pre-packaged, and microwaved food. According to their website, "their team of Associates removes the bones, grinds the meat and then makes each patty." The fresh and real food In-N-Out serves drives people to visit their various locations in six states: California, Oregon, Nevada, Utah, Arizona, and Texas.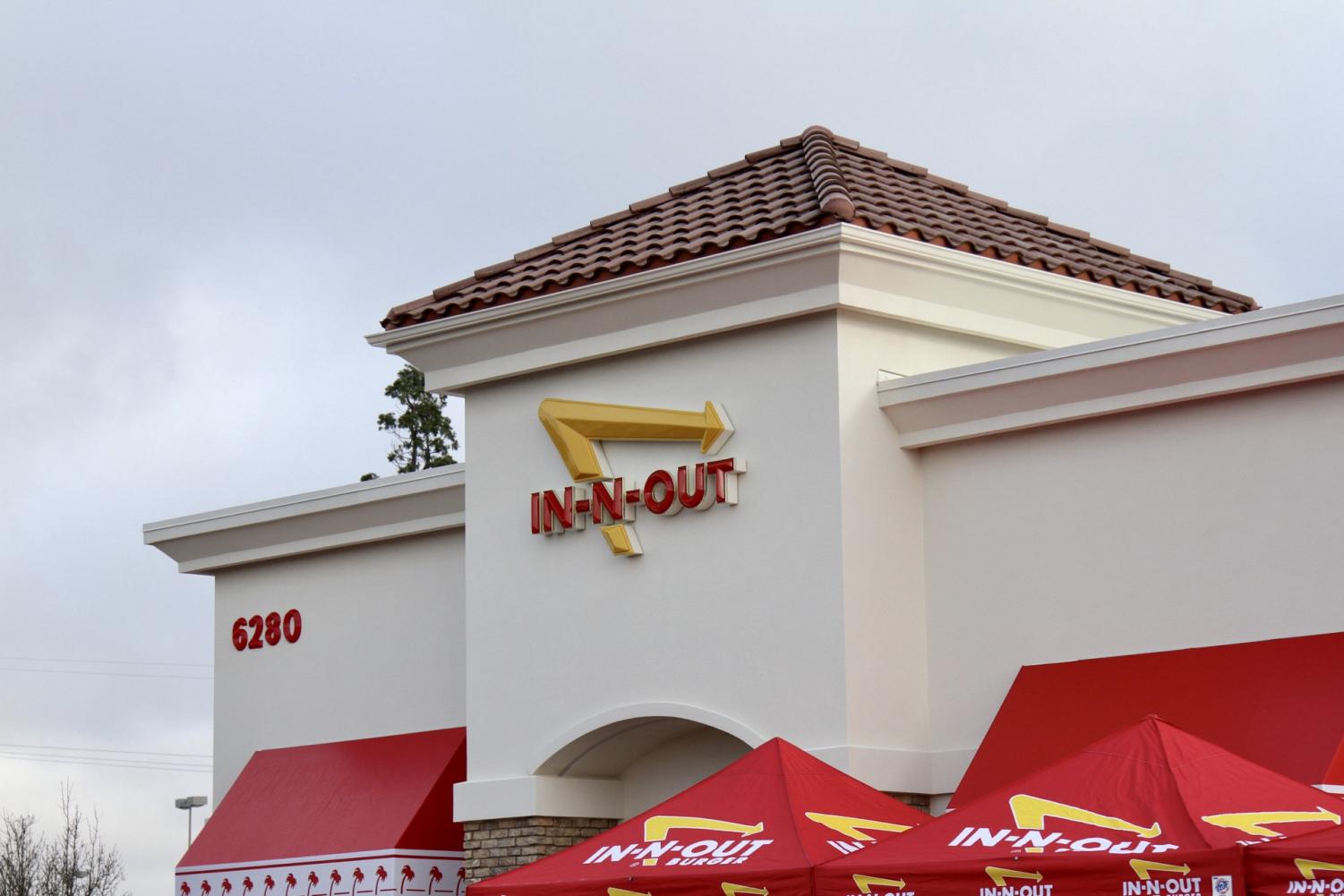 On Dec. 12, In-N-Out, the popular burger chain that originated in California, opened their third restaurant in Oregon. 
Over winter break, several members of The Falconer staff decided to further look into the trend by driving to Keizer, Oregon to eat at the iconic fast food restaurant and see if it was worth all the publicity it had been receiving.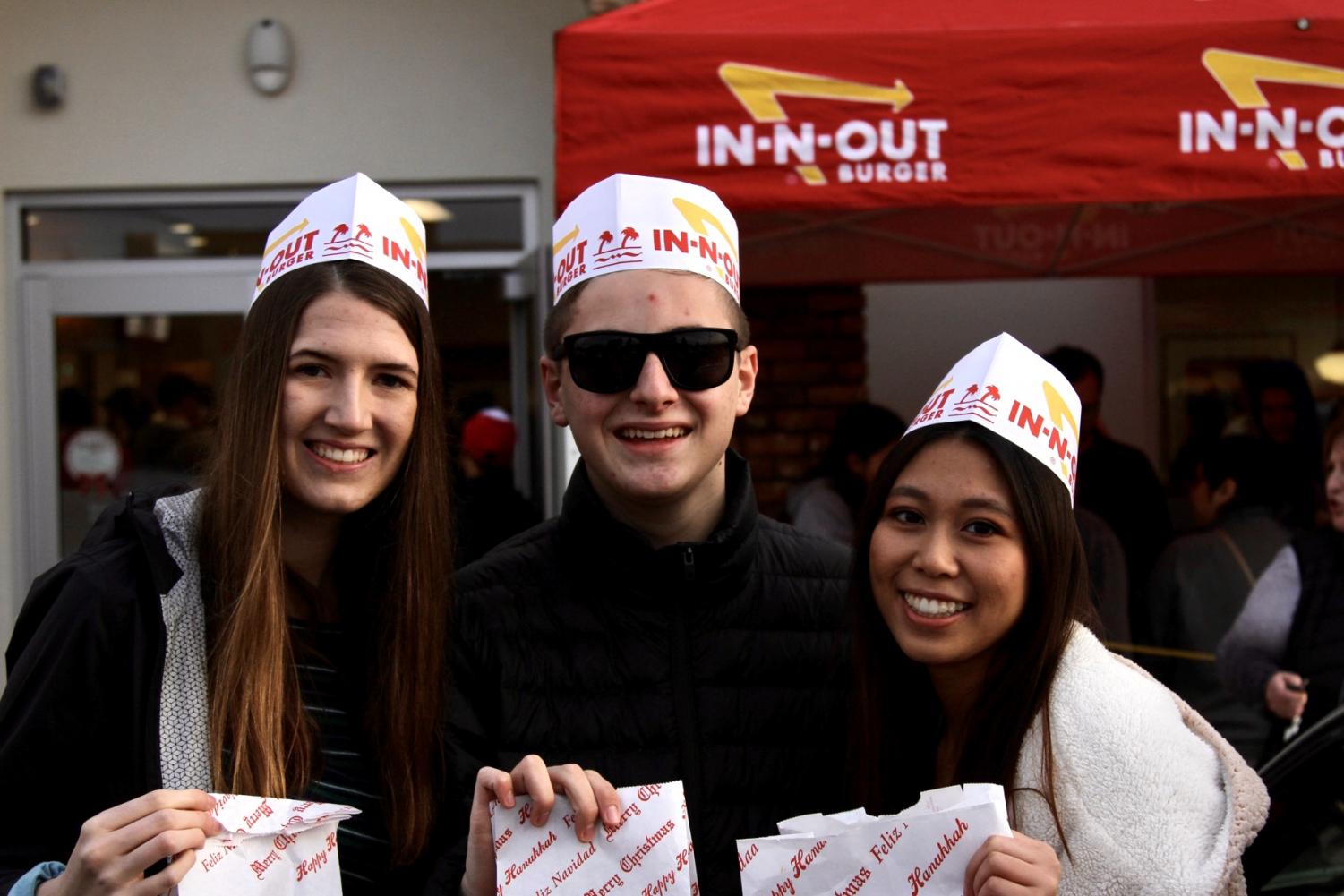 On Dec. 23, we arrived at In-N-Out around 10:30 a.m.. To our luck we found a parking spot right in front of the restaurant, which is rare, as others had to park across the lot by Target. 
We were directed to a line that extended outside of the restaurant, and waited for about 15 minutes to order our food. After ordering, we stood in the busy restaurant for roughly 10 minutes waiting for our food to be ready.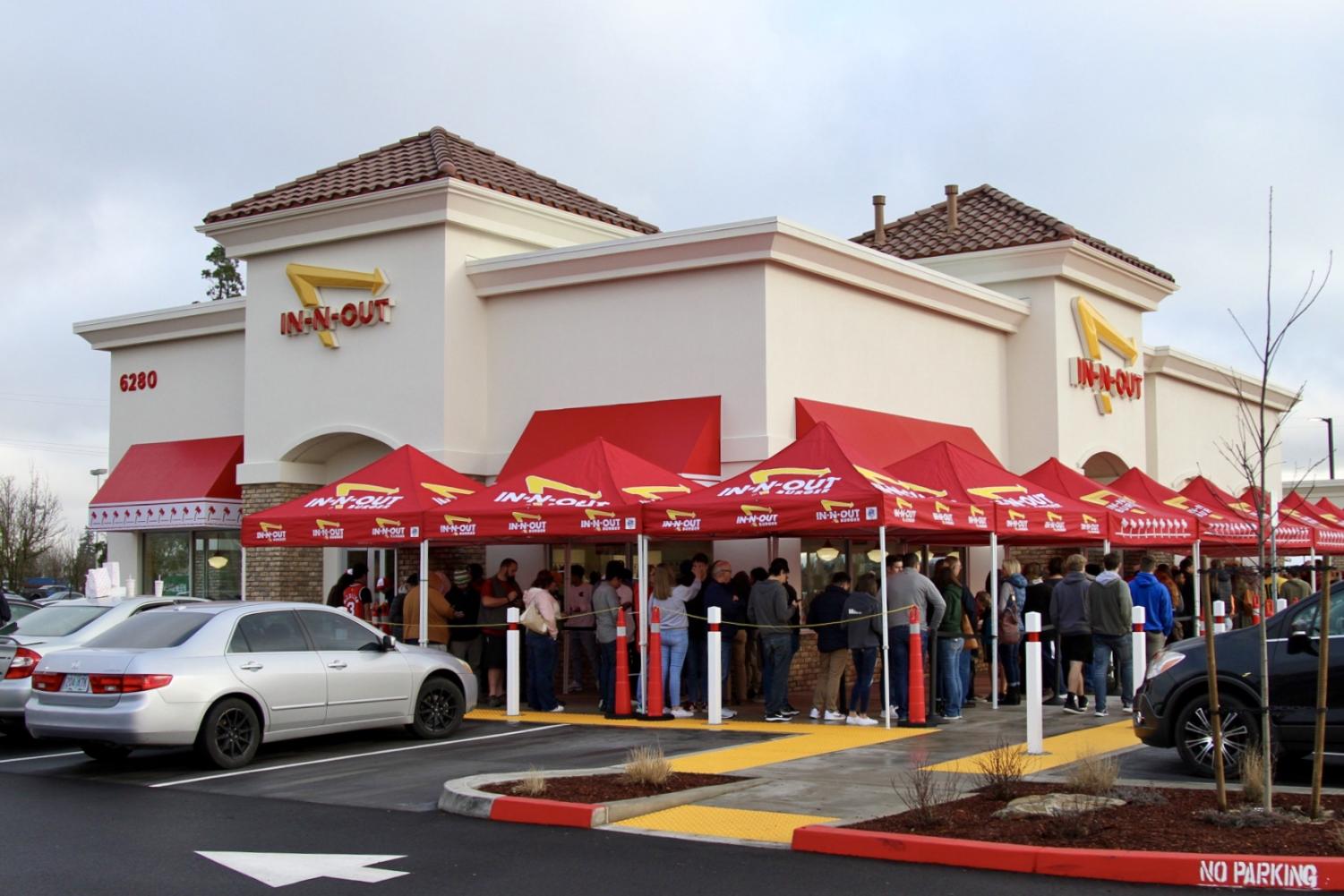 In-N-Out offers only four things on their regular menu: a cheeseburger, hamburger,  double-double, and french fries. 
In addition to In-N-Out's regular menu, they have a "Not-So-Secret Menu," which is available on their website. The secret menu includes burgers with extra patties, grilled cheese, and lettuce wrapped burgers. 
The food tasted decent, but not spectacular. The burgers seemed overly greasy and left an odor in the back of the car, just like many other fast-food burger chains. For the amount of recognition In-N-Out has received in the past, we believe the food was mediocre.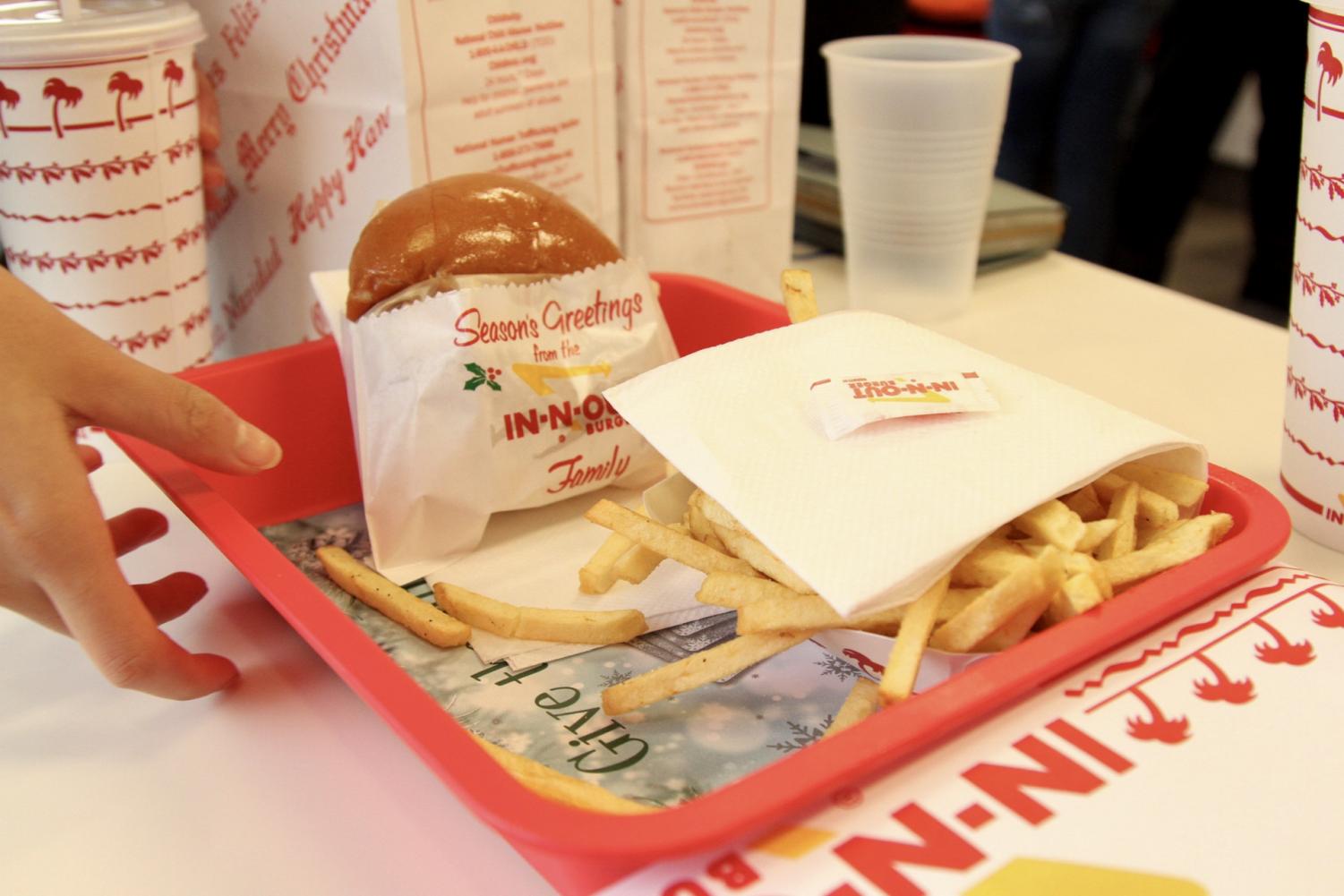 The trip down to Keizer, Oregon was more for the experience and fun times than it was for the food. The burgers and fries are good, but not worth the 45 minute drive to get more than once. 
In-N-Out is a good place to purchase an authentic burger and fries if you're willing to make the long commute to get it. It's a place where you can take artsy photos of your food and the restaurant's interior design, but if you want a fancy burger, In-N-Out is not the place for you.