Better Late Than Never: Tardiness Remains a Consistent Issue Among Students
A problem among high school students is that they are often arriving to school after class has already started, resulting in unexcused tardies. There are many factors that play into what time students get to school — and why some are constantly showing up late.
The current tardy protocol at La Salle states that after a student accumulates five excused tardies, that student meets with Vice Principal of Student Life Mr. Brain Devine and an email is sent to their parents. After five tardies, a student receives campus beautification, which means they must arrive at school early on a late opening day and help clean up around the school. From then on, a student will receive another campus beautification for each tardy they add to their record.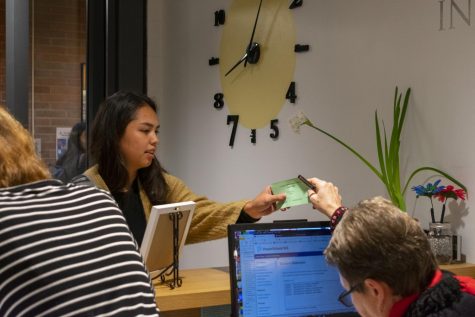 Based on a non-scientific schoolwide survey with a total of 112 responses, 30.4% of students say that they are late to school once or twice a month, and 11.6% say they are late one to three days per week. 56.3% of students said they are never or almost never tardy.
The survey, whose results are not representative of the entire student body, shows that the most common reason for tardiness among students surveyed is traffic and/or parking, followed by not waking up on time. Some students simply don't care about being late, or want to avoid going to class.
People have busy lives and stay up late, causing them to lose hours of sleep, and this lack of sleep is often a problem among teenagers. Sophomore Colton Bottoms believes that the reason he has already gotten campus beatification for being late to school is lack of sleep.
On a regular schedule, class starts at 8 a.m. On late opening days, which occur on most Wednesdays and Fridays, class starts at 9:15 a.m. With school starting early and students staying up late, many find themselves with an insufficient amount of hours asleep each night.
Bottoms believes the school should be more understanding about students being late. "I think they should give sympathy to people that are late," he said. "I feel there's better things to worry about in life."
Mr. Devine realizes that a part of the problem may be with the start time. "Honestly, this is kind of a systemic issue, but I think school probably starts too early," he said.
Of the 112 students surveyed, 63.4% said they get an average of six to eight hours of sleep each night, compared to the recommended amount of sleep for adolescents, which is eight to ten hours each night.
Another factor that plays a role in the time students get to school is based on where they live. Depending on the distance, a student's commute to school could be very time consuming each morning.
Junior Sorelle Bregman, who lives in Washington, sacrifices sleeping in every morning in order to get to school on time. She wakes up at 5:45 a.m. just to have enough time to get to school.
"The hardest part about living far away is not having time to do things before or after school," she said.
Secretary Ms. Judi Powell said that she gets annoyed when the same kids arrive late every morning. "It's about just having a really bad habit," she said. "Nobody cares."
Parking is difficult for students without spots in the main lot. Bregman, for example, has to park at Christ the King, so she has to give herself enough time to walk over to La Salle's campus, which causes even more trouble.
Although getting to school on time may be a problem for some students, there has been growth in that area than in the past years. "I think we've definitely seen an improvement this year, in terms of students coming to school on time," Mr. Devine said.
For most students, arriving to school late is not a worry. But for some they need to plan ahead to give themselves enough time.