Students and Staff Explore Immigration Processes Firsthand on the Arizona Border Immersion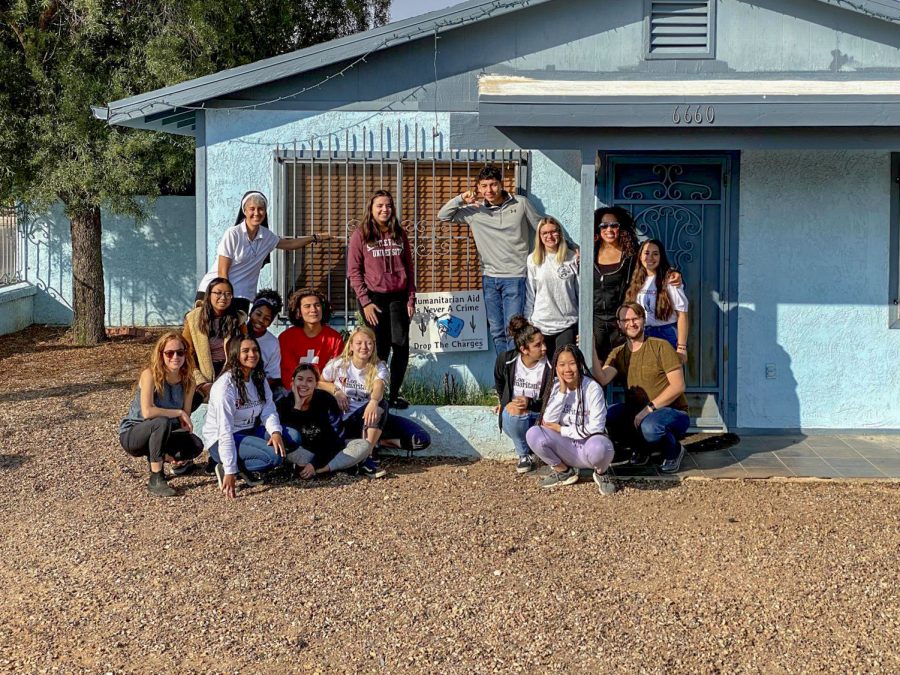 In the early hours of Sunday, Nov. 10, 11 members of the La Salle community boarded a flight to Tucson, Arizona, which would serve as a window into the complex issue of border security and immigration across the U.S./Mexico border. They returned five days later, on Friday, Nov. 15.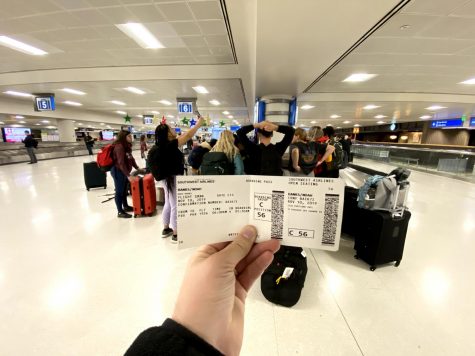 On the first full day of the trip, the students and staff on the immersion crossed the border into Nogales Sonora, Mexico. They visited a factory run by an American company to look at the effects of the North American Free Trade Agreement (NAFTA).
"Some of the effects that [NAFTA had] on the Mexico side was that a lot of manufacturing was moved to Mexico because labor is cheaper there because you don't have to provide health insurance," said Ms. Hudson, a health teacher at La Salle, who attended the immersion for the first time. "There aren't the same standards of safety and things like that."
The individuals on the immersion also had the opportunity to visit shelters that house and feed families seeking asylum in the United States, waiting for their chance to stand in front of a judge. At these shelters, dozens of men, women, and children sit in a crowded room, essentially homeless. Senior Abby Baines said she was shocked by this scene in front of her. "I'm looking at all these people's faces and I'm like 'damn, this isn't TV,'" she said. "[I] see it on the news, [and] I'm in this room right now." 
Upon seeking asylum, the migrants' names are placed on a list that determines the order in which they are allowed to claim asylum in front of a judge. "[Some of] these people don't even know what the list is, [or] what they're waiting for," senior Abigail Sanchez said. "A lot of [the migrants] didn't know their rights… They don't know how the legal system works."
A highlight of the trip for many of the attendees was getting to meet and have a conversation with Mr. John Fife. Fife is a pastor and activist who fought alongside Martin Luther King, Jr., and co-founded an immigration rights group called No More Deaths.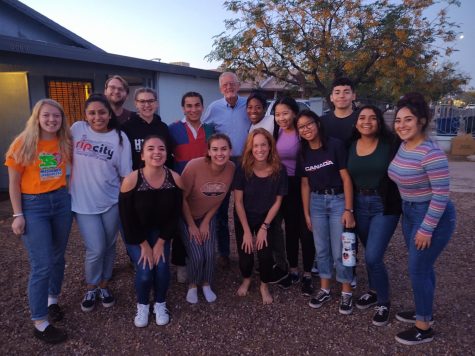 "He was really inspiring and I will never forget that conversation with him…. He said, 'I know we are going to win, it's just a matter of when,'" Baines said. "He also talked about being on the right side of history… People are going to look back and see that the government was on the wrong side of history, [and] the people who are helping the migrants were doing the right thing."
"John Fife installed so much hope in all of us," said senior Mary Gach. "His activism inspired all of us to keep fighting for justice." 
In the remaining days of the immersion the attendees left water in the desert, in hopes of migrants finding it. They also observed Operation Streamline. Operation Streamline, run by the Department of Homeland Security and Department of Justice, is the system in which undocumented immigrants are seen in court, often seeking asylum from very dangerous situations. 
This system allows for individuals to state their case in front of a judge and explain why they deserve to gain asylum. The attendees sat and watched in a courtroom as an estimated 60 people claimed asylum in a 45 minute period of time. Under the Trump Administration, the number of migrants granted asylum is currently very limited.
"It feels like I'm wasting time, like I'm supposed to be doing something… I think I took away that we should all have a sense of urgency," Baines said. "We should all realize that this is happening right now in our country. Growth happens in discomfort."
The Arizona Border Immersion is an annual La Salle trip, and is open to juniors and seniors. "I one hundred percent recommend going on this trip," Gach said. "It makes you go out of your comfort zone and step into a world that for many of us is untouched and unfamiliar. It makes you understand that this is not just a political issue, but a humanitarian issue."
For further coverage of this immersion in previous years, check out "El Otro Lado": La Salle Students and Staff Experience "The Other Side" on the Arizona Border Immersion, a Falconer article written in 2018 by alumni Samantha Kar that includes guest columns written by past attendees of the trip.
About the Writer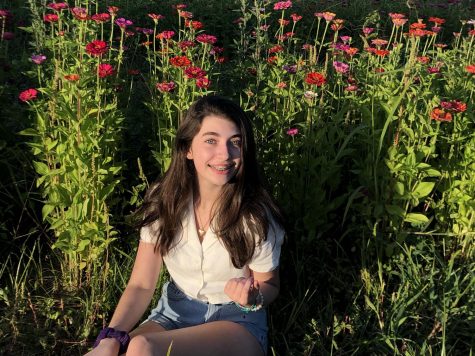 Ava Whalon, Staff Reporter
Ava is a sophomore at La Salle. She is heavily involved in the theatre and music departments and is a student ambassador. In her free time she enjoys listening...