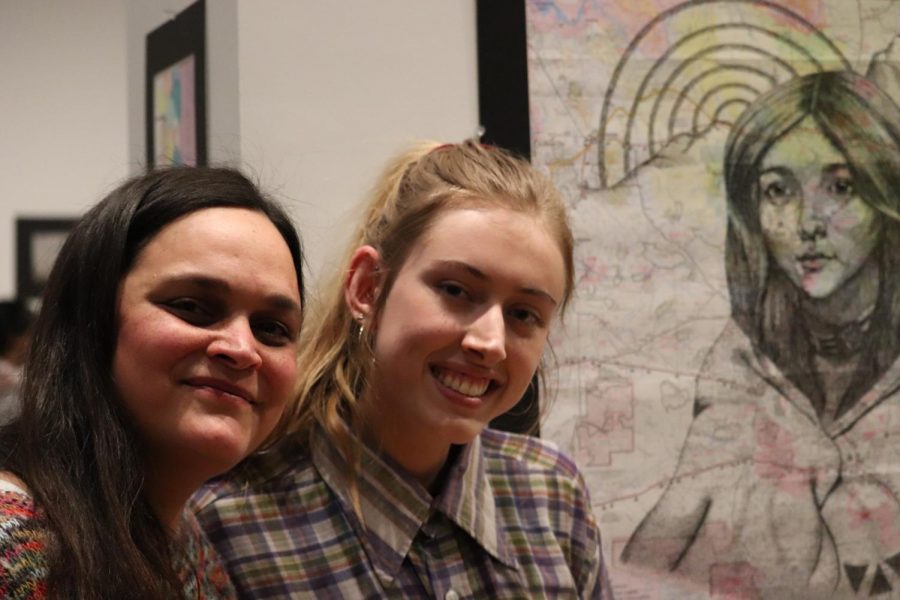 Sam Hull
The Scholastic Art & Writing Awards is an annual prestigious competition for some of the most talented teen writers and artists across the nation. In Oregon alone there were more than 7,000 works submitted this year, and of those, fourteen Lasallians have won Gold Keys, the second highest honor, and one work was nominated for an American Visions Medal, the highest honor.
At first, artwork from Oregon is judged at the regional level through the Pacific Northwest College of Art, where there are four possible distinctions to win: American Visions/Voices nomination, Gold Key, Silver Key, and Honorable Mention. The Gold Key winners are entered into a competition for the national medals.  
"If you place [nationally] it's a really big deal," art teacher Ms. Cha Asokan said. "You get scholarships to college, you go to New York City, and people like Michelle Obama and Jeff Koons will talk to you at a big ceremony, and they light the Empire State Building for you."
Ms. Cha also commented on senior Emma Sheets, who won not only a Gold Key, but her work also received an American Visions nomination. "[American Vision nominees produce] work that's beyond their years; it's not just an image, it's a statement," Ms. Cha said. "It means something, it's about social justice. The American Vision Nominee [distinction] speaks to the power of the piece."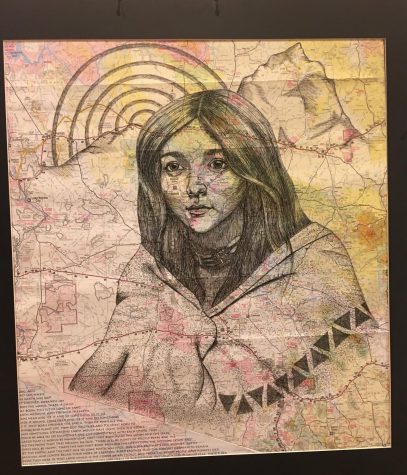 This is Ms. Cha's tenth year introducing the Scholastic competition to her students, and the first time she had her students participate in it was when she taught art in Austin, Texas. Despite this being the first time her art students would be judged in the Oregon region, Ms. Cha wasn't surprised by La Salle's success.
Ms. Cha has strong feelings regarding the importance of submitting to this competition. "I think that our [art] students get overlooked a lot, especially compared to students who play sports like football or basketball," she said. "People don't realize how serious our art students are, and this is one of the ways, among many, that validates their work, gets them some exposure, and recognition not just at our school, but across the state and possibly nationally. That's huge."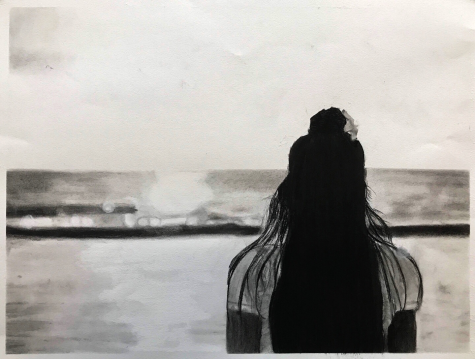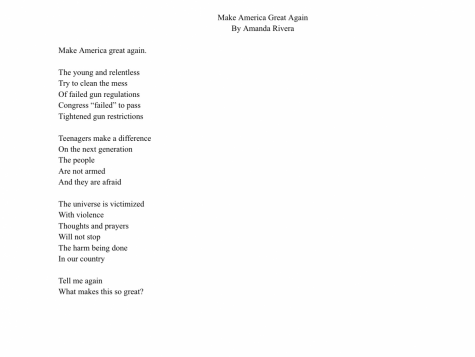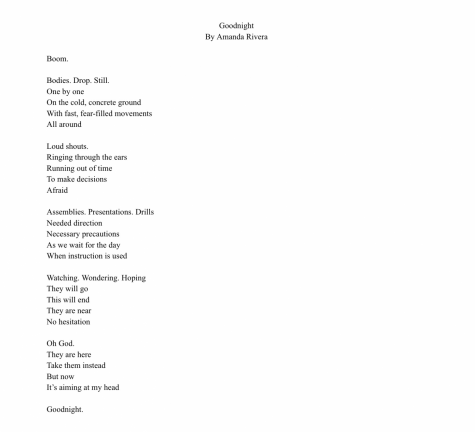 Though it was not a requirement for students to submit their pieces, Ms. Cha encouraged them to. Most of Ms. Cha's advanced (including AP Studio Art) students entered, along with some of her Art Foundations and photography students.
Ms. Cha influenced her Scholastic winners by "show[ing] them how to tap into creativity, how to technically execute ideas, and how to understand composition and design. When [you] can do those three things together well, then you are on your way to being a professional artist."
All of the Scholastic winners created art from personally generated ideas, Ms. Cha said, because in her art classes, she places a large emphasis on freedom, encouraging her students to use their own ideas. By the time her art students are seniors they focus on a concentration, which is building a body of artwork based on a student chosen theme.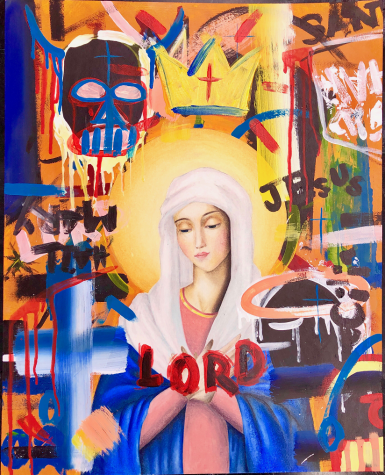 The Scholastic Art & Writing Awards competition isn't the only way Ms. Cha has started to get students recognized for their works. There is an anthology titled Celebrating Art, a book that features student art from around the country and that is published three times a year. Students submit pieces and the submissions are reviewed and ranked, and the top 25% of submissions are selected for the book. 31 students from La Salle have been featured, ranking La Salle 2nd in Celebrating Art's Oregon "All Time Stars" list. A copy of one of the books is available to check out in the front office.
The National Medalists will be announced on Scholastic's Art & Writing Awards website next Wednesday, March 13.
A full list of the Scholastic Art & Writing Awards winners appears below
Gold Key winners:
Emma Sheets (senior, AP Studio Art): American Visions Nominee; 1 Gold Key; 1 Silver Key; 1 Honorable Mention (Drawing, Painting, and Printmaking)
Victoria Azar (sophomore, Art Foundations): 1 Gold Key (Drawing)
Ryan Fahlman-Katler (senior, AP Studio Art): 2 Gold Keys; Honorable Mention (Drawing, Photography, and Printmaking)
J Gamble (freshman, Art Foundations): 1 Gold Key; 1 Honorable Mention (Digital Art and Drawing)
Brigid Hanley (senior, AP Studio Art): 1 Gold Key; 1 Silver Key; 1 Honorable Mention (Drawing)
Annie Hoang (junior, Pre AP Studio Art): 1 Gold Key; 2 Honorable Mentions (Drawing and Short Story)
Talia Jeffrey (senior, AP Studio Art): 2 Gold Keys; 2 Silver Keys; 2 Honorable Mentions (Drawing and Printmaking)
James Kelly (junior, Advanced 2D Art): 1 Gold Key (Drawing)
Ana Marie Martinez (senior, AP Studio Art): 1 Gold Key; 1 Silver Key; 3 Honorable Mentions (Drawing, Printmaking and Photography)
Celina Massaad (sophomore, Advanced 2D Art): 1 Gold Key (Photography)
Alyna Nguyen (sophomore, Pre AP Studio Art): 1 Gold Key; 1 Silver Key; 2 Honorable Mentions (Drawing and Ceramics)
Amanda Rivera (freshman, Art Foundations): 2 Gold Keys (Drawing and Poetry)
Stella Sablan (freshman, Pre AP Studio Art): 1 Gold Key; 2 Silver Keys (Drawing, Painting, and Printmaking)
Carolina Stahly-Dronkowski (senior, AP Studio Art): 1 Gold Key (Painting)
Silver Key Recipients: (not mentioned above)
Madeline Capps (junior, Advanced 2D Art): 1 Silver Key (Painting)
Dottie Daudelin (junior, Advanced 2D Art): 1 Silver Key (Drawing)
Lisa Doles (freshman, Art Foundations): 1 Silver Key (Drawing)
Sebastian Gang (freshman, Art Foundations): 1 Silver Key (Drawing)
Sam Hull (senior, Advanced 2D Art): 1 Silver Key; 2 Honorable Mentions (Photography)
Morgan Nebels (junior, Pre AP Studio Art): 1 Silver Key; 1 Honorable Mention (Ceramics and Drawing)
Maggie Rasch (sophomore, Art Foundations): 1 Silver Key (Drawing)
Gabe Rozzell (senior, AP Studio Art): 1 Silver Key; 2 Honorable Mention (Digital Art, Drawing, and Mixed Media)
Alec Willard Herr (sophomore, Art Foundations): 1 Silver Key (Drawing)
Brook Wycoff (junior, Pre AP Studio Art): 1 Silver Key (Painting)
Gretchen Pauli (sophomore, Pre AP Studio Art): 2 Silver Keys; 4 Honorable Mentions (Drawing and Ceramics)
Honorable Mentions: (not listed above)
Tanner Ahmann (junior, Advanced 2D Art): Painting
Samantha Dillard (sophomore, Advanced 2D Art): Photography
Braeden Eggen (senior, AP Studio Art): 2 Honorable Mentions (Printmaking)
Nehemiah Jackson (senior): Short Story
Natalie Galbraith (senior, Art Foundations): Architecture and Industrial Design
Abby Sheets (sophomore, Advanced 2D Art): 2 Honorable Mentions (Drawing)
Abel Serrano Maldonado (senior, Art Foundations): Drawing
Maya Smith (sophomore, Advanced 2D Art): Printmaking
Eli Stockett (freshman, Art Foundations): Drawing