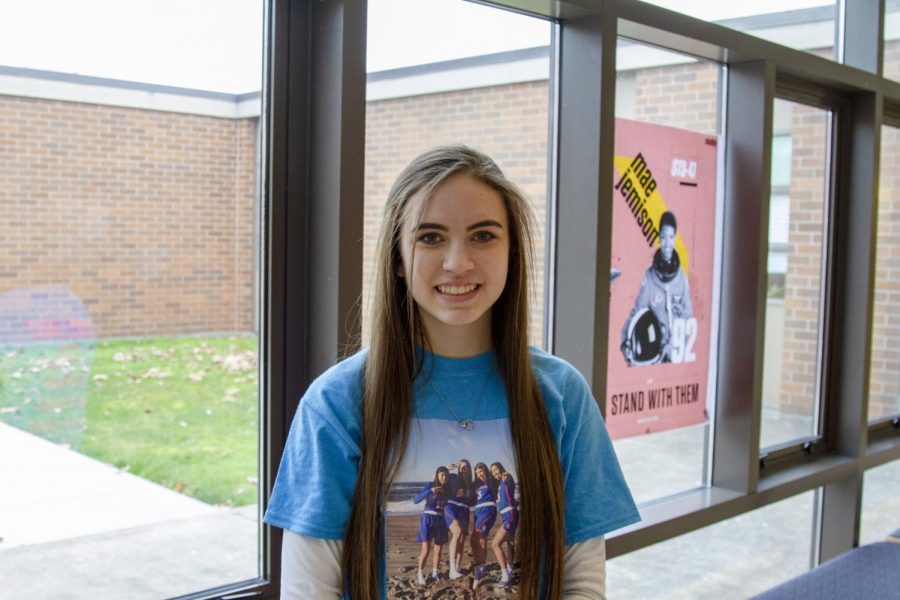 Reilly Smith
Sophomore Mandy Sisul found her passion for basketball at a young age, when she started to play around five or six. Now in her second year on the varsity basketball team, Sisul plays as a shooting guard while the team is currently working towards the playoffs.
Through her family and both of her older siblings, Sisul was introduced to basketball. "We're just like a big sports family," she said. Initially, Sisul played basketball, soccer, and softball, but as she grew up, she says that "I just kind of [stuck] to basketball."
Sisul says that her favorite thing about her sport is all of the opportunities that she gets from it, whether it be the feeling of playing in front of a crowd or the "sense of community and family" created from being part of a team. She says that the team took some time to connect on the court this year, but "we all trust each other, [and] we're playing for each other. We're like a family."
Last year, Sisul earned the student athlete award, along with her varsity letter. She says her motivation comes from her coaches, and remembering that working hard will prepare her for the future. When she faces a challenge in practices or in games, she knows that "I can do better… [and] it's going to prep me for times that I need it the most."
Sisul is looking forward to the playoffs, and she, along with her teammates, are also anticipating a return to Gill Coliseum this season to compete for the state championship. She says that the opportunity brings a chance to bond with the team; however, she also draws motivation from the honor to play in Corvallis.
With a typical practice schedule of four days a week, Sisul admits that practices may be one of the hardest things about basketball. The varsity team is hoping for a state title, and she says that a lot of hard work and commitment comes with the sport. "Our practices reflect that," Sisul said.
She also acknowledges that being committed to basketball can make time management difficult. For athletes that struggle with balancing their sports with the other aspects of a busy lifestyle, Sisul advises to do whatever you can, when you can, but "don't let it consume you, and don't let it affect your performance in games."
This season, Sisul shared a goal with her team: to win league. Although the team ended up being co-leaders with Wilsonville, Sisul still has other goals for her future in basketball. With recruitment beginning this summer, she wants to continue to pursue her passion for basketball in college. Until then, Sisul plans to keep an open mind, and continue to work hard and grow with her team.
The varsity girls basketball team plays in the first round of playoffs this Saturday, Feb. 2 at home at 3 p.m. versus North Bend.