New and Young Varsity Boys Soccer Team Hits the Ground Running
Hang on for a minute...we're trying to find some more stories you might like.
A promising 2017 season appears to be on its way for coach Seth Altshuler's varsity boys soccer program, with a solid 1-1-2 start to the season. With one hard fought victory against Hermiston, a disappointing tie against Reynolds, and two heartbreaking and almost unfair losses against Woodburn and Hood River, the Falcons are ready to compete with ambition and determination for another winning season this fall.
Altshuler dealt with losing last year's star lineup of eight seniors by recruiting a few new club stars to the team, such as junior Tybalt Thornberry, and sophomores Sky Charley-Bolyard and Karter Cook, all transfers.
"Having new players on the team has definitely been a challenge this season," Altshuler said. "It's a new group you know, a lot of new guys, so it's getting them to understand and get used to where people are, that just comes with time. High school's interesting because you don't have much time to really prepare. You start over with a new group, you've got a month or so, and then, bam, you're in games so whoever can adjust the quickest generally does the best."
Altshuler has several years of experience as a coach but on the field he relies on his players to lead and inspire each other. "We've got a number of guys who I think are going to be stepping up this year," says Altshuler. "Certainly Brendan Dexter has already made his mark on this entire league, [and] for my money he's one of the best players in the state hands down."
Tybalt Thornberry was another name Altschuler addressed directly, saying that "Tybalt has been a great addition to the team."

In general, "the season is going well," said Altshuler. "I think the group is learning about their identity; it's early and we've had four games and they've had moments where they've looked really good. You can see where they could go. And they've had plenty of other moments where they've been slow on communication, slow on reaction time, [but that's] early season stuff."
"This is the time of year when we really are hard on them getting everything in shape and dialed in and then they'll hit the ground running and they'll be fine," he said. "I think they're well on their way, I think they're going to be a good team, they're going to be real hard to beat, and we like our start… but our expectations are high."
***
Make sure to support the boys this Thursday, Sept. 21st, against Central on the turf at 7 pm before the Hoedown Dance!

About the Writer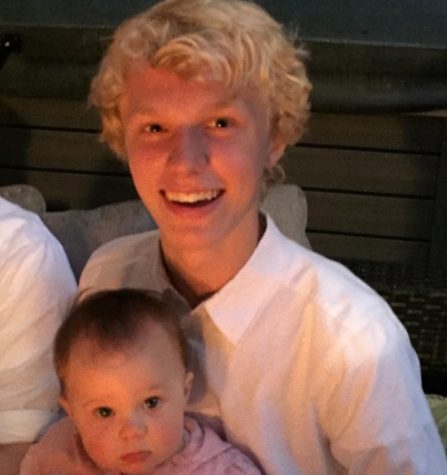 Sam Hull, Staff Photographer
Sam Hull is a senior at La Salle who enjoys playing soccer and skateboarding. On the weekends Sam spends most of his time working as a dishwasher at Papa...