With the start of the new school year, schedules and the dress code are not the only thing that have changed at La Salle. Walking around the halls it is clear to see that there are also many new teachers as well. This year La Salle is welcoming ten new members to our community, including several full-time teachers.
Kieron Redford
Our new Algebra 1 and Geometry teacher, Mr. Kieron Redford, has taught for 15 years including six years in his home country England and also in Ohio. Mr. Redford attended college at the University of Leicester in England and then Kent State University in Ohio. With this new job, Mr Kieron says his main goal at La Salle is "to support students in being successful." Outside of his job, Mr. Kieron loves to hike and go geocaching.

Paul Dreisbach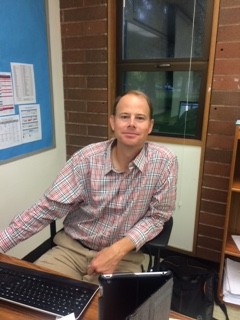 La Salle is happy to have the Honors British literature and World Literature teacher, Mr. Paul Dreisbach, back with us here at La Salle. Mr. Dreisbach went to North Carolina State University where he got his undergraduate degree, and University of Montana where he earned his graduate degree. Dreisbach has taught for sixteen years including five years in North Carolina, and many years here at La Salle, until the end of the 2012-2013 school year when he moved back to the East coast. Mr. Dreisbach says that "my main goal here is to help students achieve their own voice in reading and writing through the classroom experience and the relationships that can be created there." Outside of school, Mr. Dreisbach loves to spend time with his wife and two children.
Peter Killgore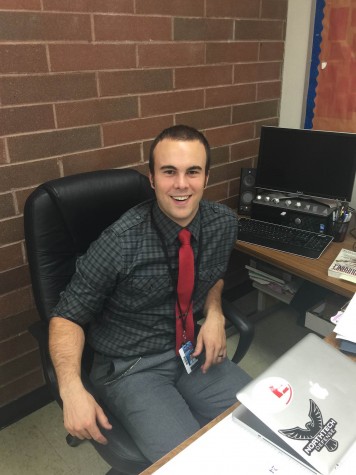 La Salle gladly welcomes Mr. Peter Killgore for his first year teaching Geometry, Algebra 2, and BC Calculus. Mr. Killgore says that "my main goal here at La Salle is to introduce students to the beauty of mathematics and help them develop strong analytical skills that deepen their ability to reason and argue." Before teaching, Mr. Killgore went to the Honors College at Oregon State University. He has tutored students since high school and is now beginning his first year teaching. Outside of working Mr. Killgore loves to play pool and work with his hands.
Chris Cozzoli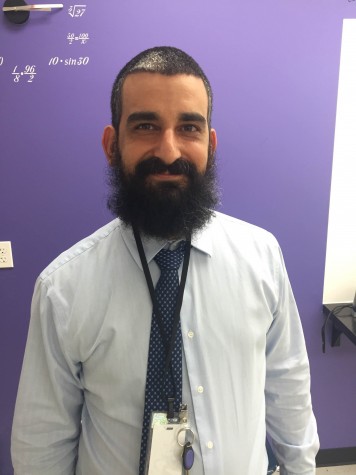 Mr. Chris Cozzoli can be found in room 127 and is the new Honors Geometry and Precalculus teacher. This is Mr. Cozzoli's first full year of teaching. Before this, he was a student teacher last year at Central Catholic and at Dexter Middle School before that. Before beginning teaching, Mr Cozzoli attended four different colleges, UCLA, Santa Monica Community College, CAL State where he earned his undergraduate degree, and the University of Portland for his graduate degree. Mr. Cozzoli says that his main goals are, to be a good teacher, invigorate students in math, show students math is important, to become a part of the community, and lastly to do his best to make everyone happy. Mr. Cozzoli says his favorite part of teaching is "seeing a student struggle and then get there and understand what they are learning."

Amanda Jennings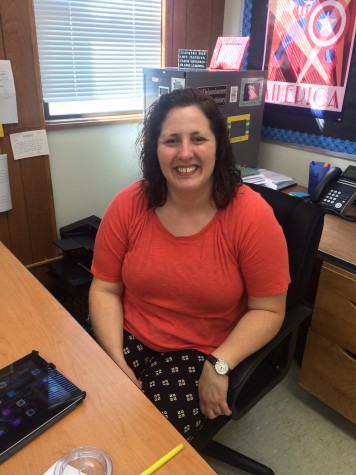 In the History wing,  Amanda Jennings is found teaching World History one and two. This is  Ms. Jenning's twelfth year of teaching. She taught ten years at a school in Indiana and one year at a residential behavioral health school.  Ms. Jennings got her undergraduate degree at Indiana University and her graduate degree at Ball State University. Outside of teaching, Ms. Jennings loves to travel, read, and hike. Ms. Jennings says that "What attracted me to La Salle was the emphasis on relationships [with] colleagues and students."

Jake Austin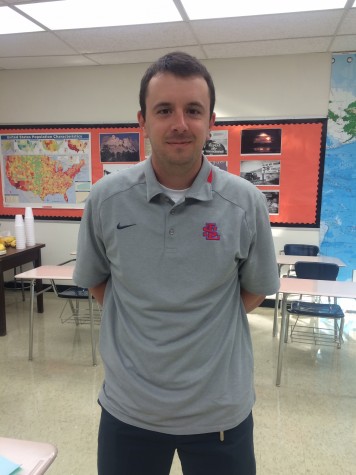 Jake Austin, varsity baseball coach at La Salle, has joined the staff for his first year teaching  health and PE. Mr. Austin went to Concordia University here in Portland. Mr. Austin worked in Special Ed at Tigard for many years before coming to La Salle. When asked what his main goal here at La Salle is, Mr. Austin said, "to learn from experience and help kids grow and prepare them for life after La Salle." Outside of teaching, Mr. Austin loves to coach baseball, golf, work out, and go to sporting events. "The best thing about teaching", he says, "is building relationships with the students."
Holly Gray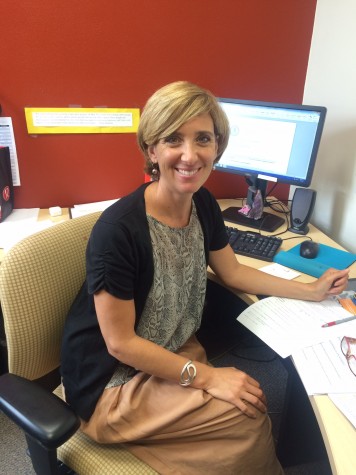 Mrs. Holly Gray is the newest guidance counselor here at La Salle. It is very clear that Mrs. Gray has lots of experience, as this is her 26th year teaching. Mrs. Holly Gray went to college in Rhode Island where she then taught for 24 years before moving to Barcelona to teach for one year before coming to La Salle. Her main goal here at La Salle is to make sure all students get to the college of their dreams. Outside of school, Ms. Gray loves to do yoga and travel with her two daughters. When asked about her favorite thing about working in education, Mrs. Gray said, "to hear about all the dreams that students have."
TaGonne McNasser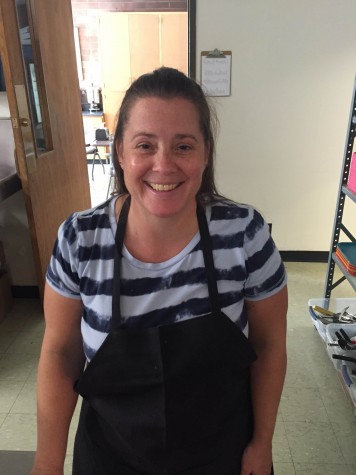 Mrs. McNasser has been serving food at La Salle for a long time now. She has been volunteering in the kitchen for six years prior to her first paid year here at La Salle. Mrs. McNasser attended Pacific Lutheran University before transferring and graduating from Mt. Hood Community College. Mrs. McNasser's main goal while working at La Salle is "to serve great lunches." She loves her job and says this is the best job she has had so far. Before joining forces with La Salle she worked at Target as a cashier and also as a travel agent. In Mrs. McNasser's time off, she loves to go to the beach. Her favorite part about her job is preparing the food, especially the cookies.
Kelsey Powell
Despite this being Ms. Kelsey Powell's first year in administrative support for La Salle, she is no stranger to working in a school: Ms. Powell worked at an elementary school for 10 years. She attended Oregon State University and graduated from the University of Portland. Her main job at La Salle is to coordinate the educational assistants and to help Mr. Devine with the Falcon Formation schedule. Ms. Powell says that "my main goal at La Salle is to acquire knowledge and experience as an administrative supporter." In her free time Ms. Powell likes to run, shop and hike. Her favorite thing about her job is connecting with her students and watching them learn and grow.
Stephanie Avery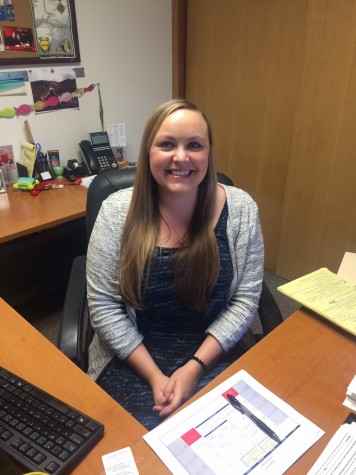 Mrs. Avery is the new executive assistant to the President. Her office can be found in the La Salle Center. Although this is her first year at La Salle, she has worked at a sea life center in San Diego doing the same job. Mrs. Avery attended the University of California, San Diego. Mrs. Avery says that "my favorite thing about my job is getting to work with so many different people." In her free time she loves hiking and going places with her daughter and husband.