Why Portland? Timber's Army
Hang on for a minute...we're trying to find some more stories you might like.
In our new series —Why Portland?— the La Salle Falconer staff profiles all the interesting and unique things about the City of Roses.
The loud cheering, colorful smoke, and lively, faithful fans are what make up the infamous Portland Timbers Army. The Timbers Army provides a gladiator atmosphere that is a force that is known for its unique intensity throughout all of the Northwest.
Going to a Timbers game will prove exciting on and off the field. The first time I went to a Timbers game, the sheer noise and battle cries surprised me and caught me off guard. However as I became more engaged with the game, the incessant chanting made my spirit grow and my enthusiasm for the game intensify. I found myself cheering along, laughing, and getting even more sucked into the game. There are cheers for both celebration and motivation, all yelled so loudly that fans across the stadium can hear the words and join in themselves. I found myself enthralled and engaged with the Timbers Army.
A notable cheer that can be heard during a game might be, "Ole Ole Ole, Ole Ole Ola Sooo somos Timbers, Portland Timbers, vamos a ganar!" The last line means, "We are going to win!" This cheer is called "Somos Timbers," meaning "We are Timbers." Fans can easily join in and are encouraged to yell them throughout the game.
The Timbers Army also prides itself in devotion to green and gold, the Timbers' colors. The whole section is a sea of green and gold and on top of that, green and gold smoke appears after a goal with a roar of cheering.
The Timbers Army is a prominent feature of Portland and the excitable sports fans enhance the game experience and show Portland Timbers pride. The Timbers Army never fails to rally on game day in Portland and their sheer level of support is unparalleled in Major League Soccer.
About the Writer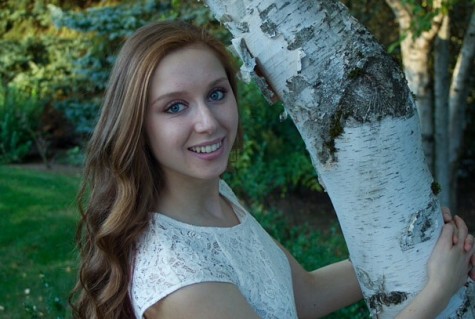 Sarah Mische, Staff Reporter
Sarah Mische is a senior at La Salle Catholic College Preparatory. She likes to be outside and she enjoys nature. She plays tennis and is on the speech...