La Salle's Community Atmosphere Makes Sports Fun
Nights at La Salle include the stadium lights turning on, the bleachers filled with family and friends, and the Lasallian community coming together to support their peers. Many students report that there is a new feel during sports events, especially at the Friday Night Football games. Not only is there a whole new team and coach, but a new student section as well. Many students report that the presence of the student section this year has risen greatly. The energy from the crowd gets everyone excited and involved in the game.
Part of going to these events and games are all part of the high school experience. Freshman have yet to be able to be a part of these events. Sports events, like the football games, are a great way to have fun and support other students. Some people may think that going to games is just a way to pass the time, but it is so much more than that.
Patrick Dowhaniuk, a sophomore football player, is an athlete who has been exposed to what family really means. "The best part of being on a team is having the family bond for the football team and we all have each other's back as brothers." For those who are already on a team, the people on that team make up a second family. Many upperclassmen students suggest that freshmen should try out for a sports team because it brings new friendships and it brings the whole community closer.
Senior Kate Christoferson says that attending sports events is important because it is "really fun and great atmosphere and a good way to know people that aren't really in your classes and it shows your school spirit." At the games, especially the football games, La Salle's students aren't afraid to go all out to dress up in the game's theme. It shows commitment to the event and it shows the other team that La Salle has a great student section. Since the majority of the students are all together, the possibility of seeing someone you don't know is high. If there is someone that is a stranger, they could end up being a close friend. But the first step is to step up, and get to know them.
Having a core group of people who is always there is really important, but people who shut everyone else out shouldn't. For those who stick with the same group, don't be afraid to make new friends. Even Christoferson said "I probably would have branched out more and tried to make friends with more people than just settling in with one friend group."
La Salle students love to get involved with the clubs and the sports teams. New students can be apart of them too. Not playing the sport doesn't mean freshman can't go out and support it. Being a close community pays off when students support whatever is going on. High school is only four years. Freshmen might as well go to as many sports events, plays, and anything that is school related. Going to these events exposes what the Lasallian community has to offer.
About the Contributor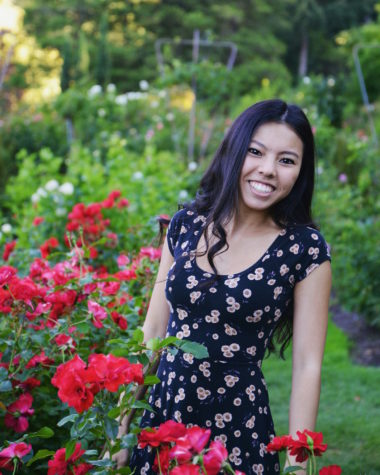 Emrie Good, Editor
Emrie Good is a senior at La Salle. Her favorite dogs are German Shepherds and she likes being involved with the social events at La Salle. Her favorite...